Wynn Slams Obama for Scaring Businesses As Company Profits Soar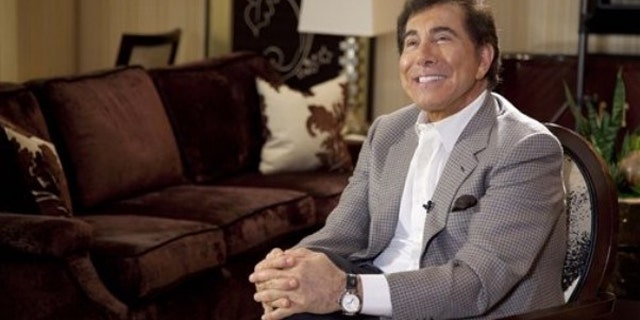 NEWYou can now listen to Fox News articles!
Casino mogul Steve Wynn went on a tear over President Obama's economic policies this week, accusing him of scaring businesses with rhetoric usually reserved for "pure socialists."
But his company's profits have soared in 2011 despite the sluggish recovery elsewhere in the economy.
Financial reports show Wynn Resorts saw a 32 percent increase in revenue in the second quarter, compared against the same time last year. The $1.36 billion haul was driven in part by a surge in revenue at his Las Vegas casinos and another luxury hotel complex in Macau, China, which has experienced an explosion of casino business in recent years.
Wynn's company has kept growing through the recession and its aftermath, reporting $4.18 billion in net revenue in 2010 -- more than double what it made in 2006.
Still, Wynn said on a conference call Monday that businesses by and large are feeling stifled by the Obama administration, calling it "the greatest wet blanket to business, and progress and job creation in my lifetime." He said his customers and other firms in the hospitality sector are "frightened" of the administration.
"It makes you slow down and not invest your money," he said. "It's Obama that's responsible for this fear in America. The guy keeps making speeches about redistribution, and maybe we ought to do something to businesses that don't invest or holding too much money. You know, we haven't heard that kind of talk except from pure socialists."
Wynn claimed businesses would be "sitting on their thumbs" until Obama is out of office.
Some cheered Wynn's comments. But Democratic strategist Bob Beckel said he's just "betting" that Obama won't get reelected. Plus, Beckel accused Wynn of using lobbyists to extract "every advantage they can possibly get" for the casinos in the form of tax breaks.