With Money on the Line, Local Governments Urge Illegal Immigrants to Fill Out Census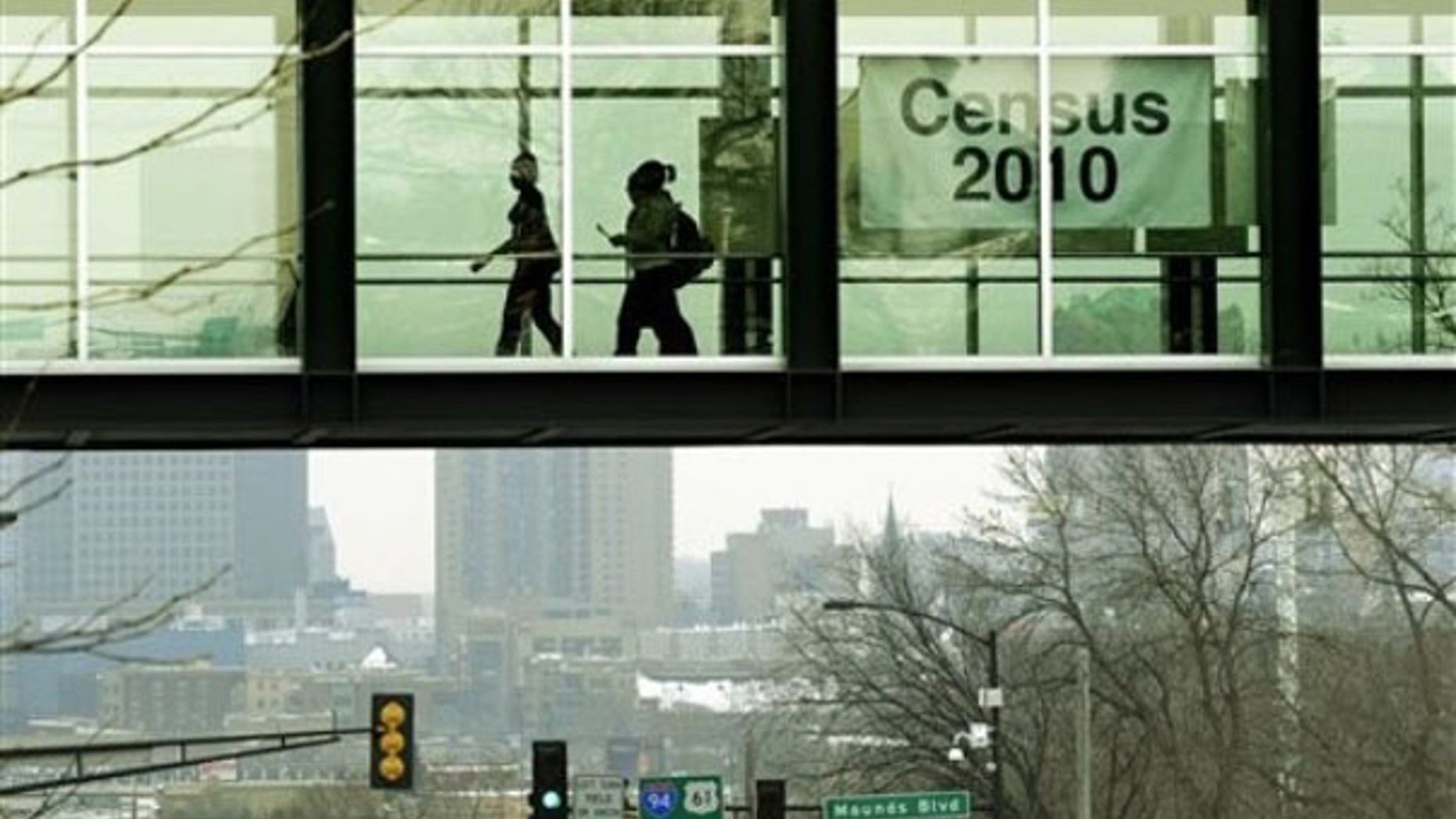 Cities, counties and states that haven't been very kind to illegal immigrants over the years are suddenly dusting off their welcome mats. With the 2010 census about to get under way, those undocumented residents will be worth a lot of money for the next few weeks.
Jurisdictions across the country are reaching out to illegal immigrant communities, some of which are reluctant to participate, in an effort to convince them that filling out the census form is safe and that the information they provide won't be used against them. Counting every last resident is vital for these districts, because the census numbers will be used to determine funding as well as legislative districts. The more people an area has, the more money it is eligible for, and the more representation it can get in Congress -- which usually means even more money.
"It helps us build our hospitals, schools, parks, libraries," said Michael Nowakowski, vice mayor of the city of Phoenix and the point person for the census on the City Council.
But cities like Phoenix have a major trust gap to close. Phoenix is in the heart of Arizona's Maricopa County, where Sheriff Joe Arpaio is known nationwide for cracking down on illegal immigrants.
Nowakowski acknowledged that this has created some problems.
"It's been really challenging for us. ... The fear level's very high," he said.
To counteract that, the city's specially formed census committee is reaching out to illegal immigrant communities, through Spanish-language media and other avenues, to assure them they won't be locked up or deported based on census information they provide.
In Phoenix, officials estimate every resident counted is worth about $400 in government funding.
According to the Census Bureau, the information collected over the next few weeks will help determine where more than $400 billion in federal funding goes every year to projects like schools, senior centers, bridges and hospitals.
On the East Coast, Virginia officials are grappling with the same suspicions.
"In some cases, they're being told, don't cooperate," said Bill Vaughan, county demographer for Prince William County.
Prince William, which gained widespread attention in 2007 for its aggressive crackdown on illegal immigrants, now is reaching out to all groups -- including undocumented residents -- through literature in the schools and public education events at places like shopping centers, Vaughan said.
"Our ability to provide services counts on as complete a count as we can get," he said, expressing optimism that a large number of people will cooperate. "Even though we did have a fairly controversial initiative, I think most people will see ... the advantages for this county, for the census."
Nearby Fairfax County, Va., which is participating in a program that checks inmate fingerprints against an immigration database to flag and deport law-breaking illegals, is making the same argument.
"Our population is what drives our ability to attract transportation and education, human services funding to the area and it is also what we base our redistricting on," said Sharon Bulova, chairwoman of the Fairfax County Board of Supervisors, though she stressed that Fairfax does not have a campaign targeted specifically at illegal immigrants.
She said every counted resident is worth about $1,000 to the county.
But some argue that courting illegal immigrants for the census is tantamount to juking the stats and should not be done.
William Gheen, president of the Americans for Legal Immigration PAC (ALIPAC), said that counting undocumented residents for the purposes of the census "undermines" the electoral process -- he said on that basis, immigrant-heavy places like Southern California could qualify for far more funding and representation than immigrant-light places like Maine.
"It is intrinsically unfair and abusive to American citizens," Gheen said. He said Congress should eventually exclude all data from illegal immigrants for funding and apportionment decisions and allow it to be used instead for enforcement. Plus, he said, counting illegal immigrants in the census is part of a "de facto amnesty" policy.
Counting illegal immigrants, and everyone else, as part of the census is nothing new. A head count every 10 years is required by the Constitution, and it is supposed to include every man, woman and child in the country, irrespective of nationality or citizenship. The Census Bureau is prohibited by law from divulging personal information.
Groups that favor counting illegal immigrants say they are concerned that the Census Bureau is not offering enough assurances to them.
The Asian American Legal Defense and Education Fund issued a report last month finding the bureau was not doing enough to reach out to immigrant communities in places like Chicago, northern Virginia and Detroit. The report also suggested that anxiety is high because the Department of Homeland Security is not being told to temporarily halt immigration raids.
"The Bureau needs to take additional steps if it expects undocumented immigrants and other vulnerable communities to cooperate with census-takers during the enumeration period," the report said.
At a census kickoff event Wednesday, House lawmakers urged all immigrants to participate.
"Participating in the census can't hurt you in any way," House Majority Leader Steny Hoyer said.