White House Leans Toward Sending More Than 30,000 Troops to Afghanistan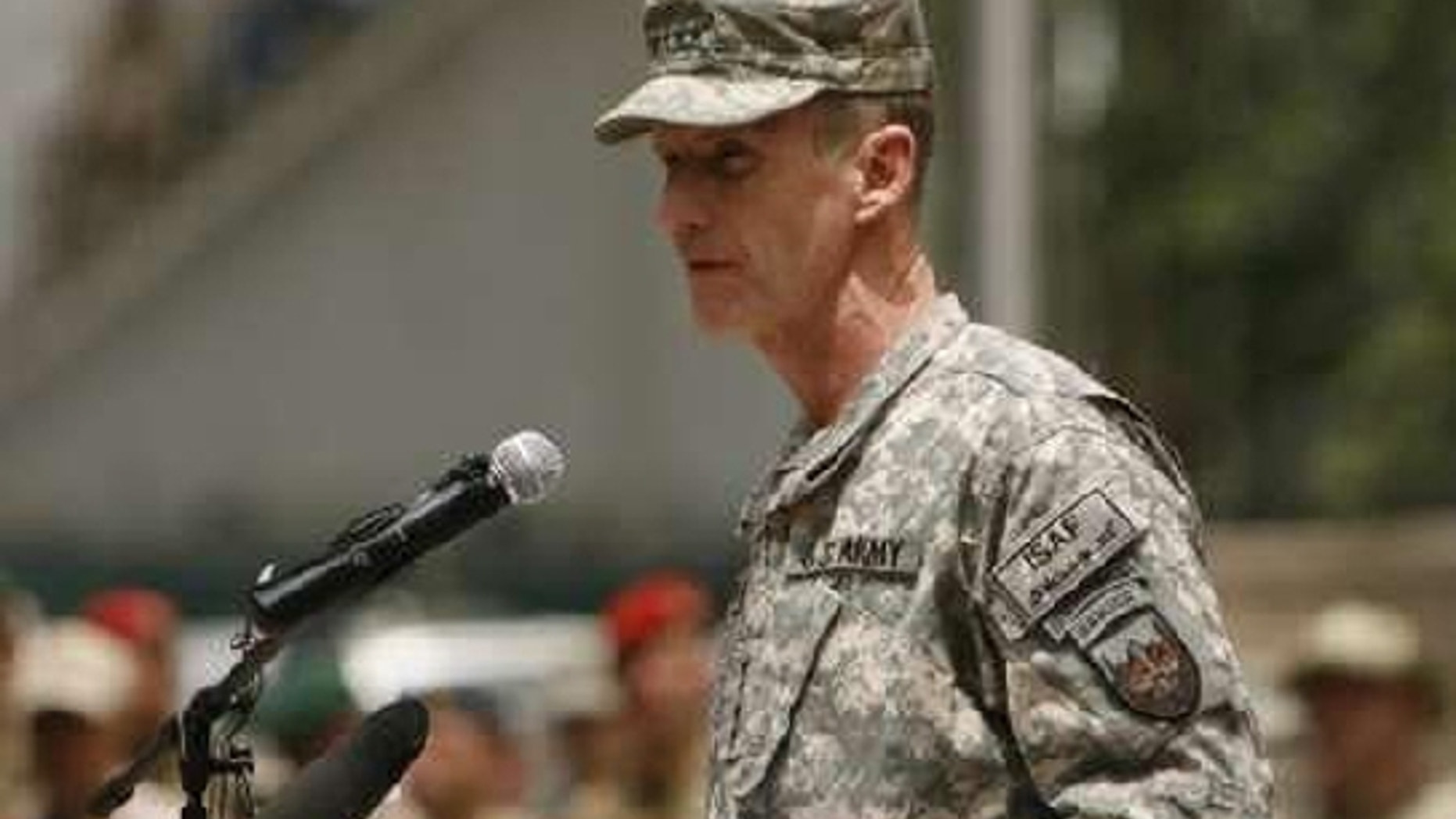 The White House and military officials are leaning toward sending more than 30,000 additional U.S. troops to Afghanistan.
Officials said President Obama will not announce his decision until after he returns Nov. 20 from his upcoming trip to Asia and stressed that no final decision has been made, even in private.
But the plan under serious consideration would split the difference between troop requests made by Gen. Stanley McChrystal, the top U.S. commander in Afghanistan. McChrystal had put forward a "high risk" request for only 10,000-15,000 troops, and a "medium risk" request of 40,000-45,000.
Obama is expected to formally receive four options for troop levels on Tuesday, two senior administration officials told Fox News. All of them call for an increase and are expected to be the focus of a strategy meeting Wednesday.
The plan under serious consideration would call for sending the 101st Airborne Division from Fort Campbell, Ky.; the 10th Mountain Division from Fort Drum, N.Y.,; and a Marine brigade for a total of 23,000 troops. An additional 7,000 troops would staff a new division in Kandahar, Afghanistan.
Obama has deliberated over McChrystal's request for more troops for months. He's weighed calls to dramatically escalate the U.S. presence in the region as part of a full-scale counterinsurgency effort against calls to more carefully hone the U.S. mission around taking out top Al Qaeda targets -- a mission that would not require as many troops.
But a string of military officials have spoken out in recent weeks in favor of some kind of troop increase. Most recently, Army Chief of Staff Gen. George Casey said Sunday that more troops are probably needed in Afghanistan, in part to hold back the Taliban while Afghan forces are being trained.
Fox News' Steve Centanni and Major Garrett contributed to this report.