White House Braces U.S. for Slow Economic Recovery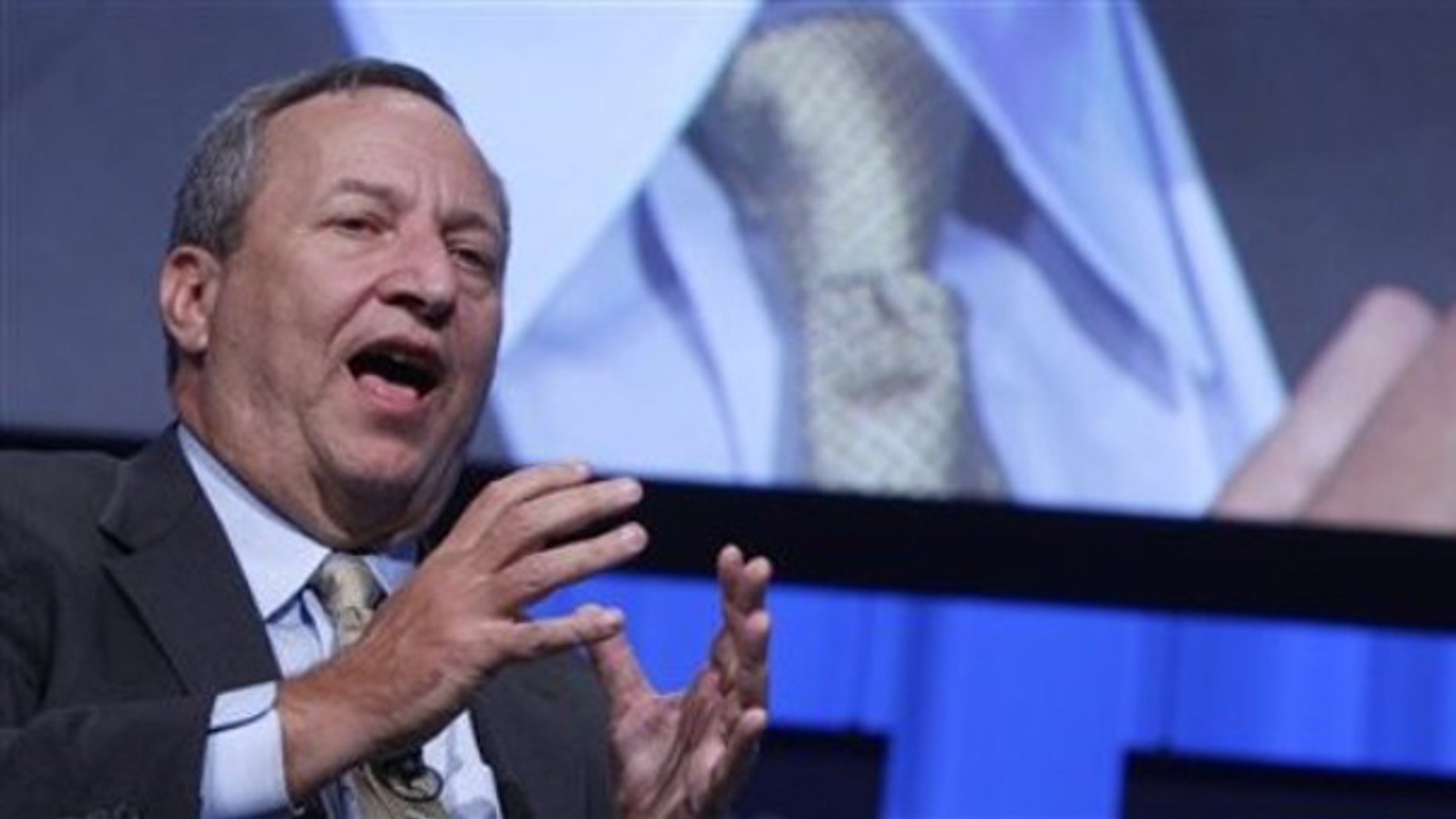 Despite a modest rise last month in employment, the White House on Sunday braced out-of-work Americans for a slow economic recovery.
Obama's chief economic adviser Lawrence Summers said on a pair of talk shows that a year after the passage of the stimulus bill, the U.S. economy still has "a long way to go."
Summers said pushing the unemployment rate down from its current 9.7 percent level won't be easy.
He said Obama was preoccupied with creating jobs. "The trend has turned, but to get back to the surface, we've got a long way to go," Summers said.
The economy added about 162,000 jobs in March, the most in nearly three years. A large percentage of the gains were temporary census workers hired by the federal government, and the unemployment rate held firm at 9.7 percent. The additional 123,000 private-sector jobs were the most since May 2007.
The economy is growing again, but at a pace unlikely to quickly replace the 8.4 million jobs erased in the recession that began in late 2007. More than 11 million people are drawing unemployment insurance benefits.
Christina Romer, head of the White House Council of Economic Adviseres, said consumers still face "a lot of head winds" from the financial crisis. For example, debt and credit difficulties are hampering stronger job growth.
They were echoing the words of Treasury Secretary Timothy Geithner, who said last week the administration was "very worried" about returning to a more normal jobless rate of around 5 percent.
As Obama moves on with his legislative agenda after health care, Summers said he believed Congress would pass new oversight rules for the financial industry. The Wall Street meltdown was largely blamed for the recession and the near collapse of the global financial system.
"I expect that reform is going to pass," Summers said. Obama wants it on his desk within two weeks.
Arizona Sen. John Kyl, the No. 2 Senate GOP leader, accused Democrats of pulling out of bipartisan negotiations on the bill. Nonetheless, he said he thought there was "a substantial opportunity" for a bipartisan solution.
The Associated Press contributed to this report