Virginia Sen. Mark Warner's office vandalized; suspect arrested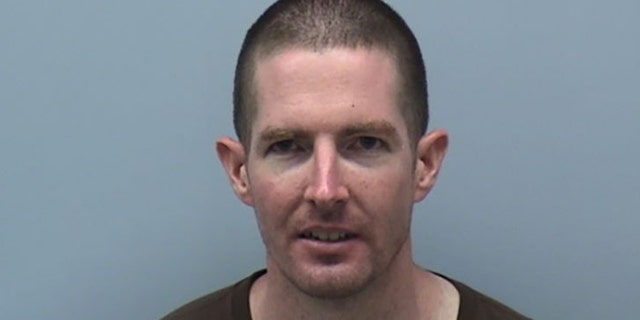 The Roanoke Police Department has arrested a man who allegedly threw a brick through the front door of Democratic Sen. Mark Warner's office early Monday.
James W. Trainor, 36, was arrested Monday, a police spokeswoman told Fox News. He is believed to be the only suspect in the case, and witnesses reported seeing him carrying bricks, the spokeswoman said.
Trainor allegedly targeted the building, but a motive is still under investigation, police said. He has been charged with felony property damage. Other charges could come later.
Police were notified that a brick had been thrown through the glass front door of Warner's office in Roanoke, Virginia, shortly after 7:30 a.m., WDBJ-TV reported. No one was in the office at the time, police said.
Warner addressed the vandalism on social media, saying, "We're all extremely grateful for the quick, professional response of the Roanoke Police Department."
Rep. Bob Goodlatte, R-Va., said the incident was "very troubling."
"I condemn any destruction of property or act of violence directed towards an elected official," he said in a tweet. "Thanks to law enforcement officials for acting quickly."
The Roanoke City Jail magistrate said Trainor was "belligerent" and "uncooperative" during his arrest, The Roanoke Times reported.
His address is listed as a ministry that helps the homeless, and he has ties to Florida and Massachusetts, according to the newspaper.
Trainor was recently released from prison, where he served time for attempted second-degree murder when he attempted to hit a man with a car in 2013, according to The Roanoke Times.