Underdog Bill De Blasio Becomes A Front-Runner In NYC's Mayoral Race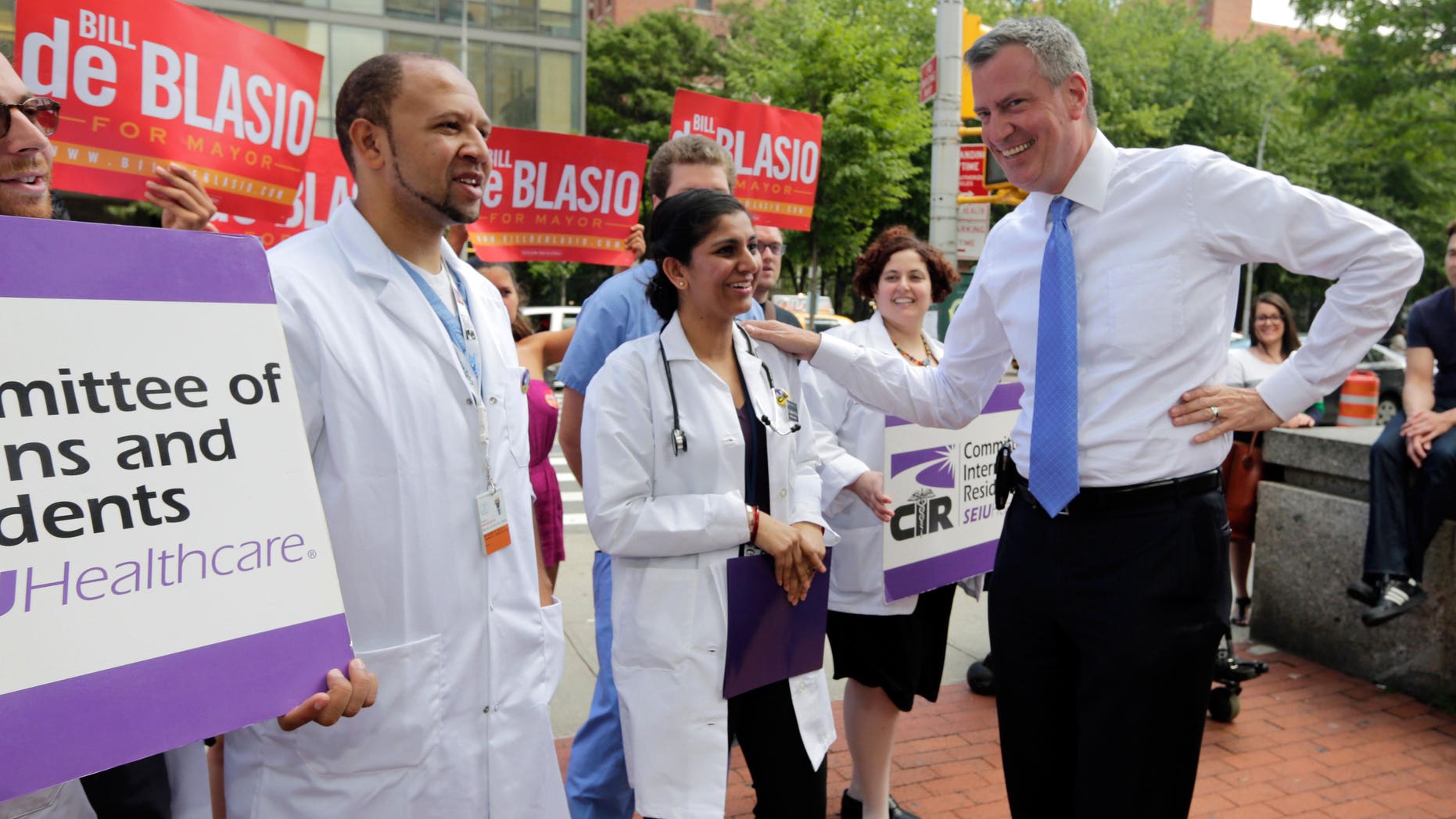 Bill de Blasio was an afterthought in the New York City mayoral race just weeks ago.
Now, after Anthony Weiner's support collapsed following his 'sexting' scandal, de Blasio is suddenly a front-runner.
De Blasio is the city's public advocate and the most liberal member of the Democratic field trying to replace Mayor Michael Bloomberg.
With just four weeks to go until the Democratic primary, de Blasio leads with 30 percent of the the vote from likely voters, according to a Quinnipiac University poll released Tuesday. City Council Speaker Christine Quinn, once considered the front runner, trails in second place with 24 percent. Former Comptroller William Thompson has 22 percent, former Rep. Anthony Weiner (who briefly led the field before the latest round of his sexting scandal broke) follows with 10 percent, Comptroller John Liu polled at 6 percent, and former Councilman Sal Albanese brings up the rear with 1 percent, the survey showed.
Most importantly, the poll shows de Blasio defeating potential rivals in a runoff election: 54 percent over Quinn's 38 percent; 50 percent to 41 percent for Thompson, and crushing Weiner 72 percent to 22 percent.
Bill de Blasio, who is fluent in Spanish, has been a vocal critic of the New York Police Department and wants to raise taxes on the city's richest residents to pay for pre-kindergarten programs.
He previously served two terms on the City Council, as an regional official at the U.S. Department of Housing and Urban Development (during Gov. Andrew Cuomo's tenure as HUD secretary), and as a staffer to Mayor David Dinkins.
Pundits believe de Blasio is peaking at the right time, but the race is too close to call. The primary is Sept. 10.
Based on reporting by the Associated Press.
Follow us on twitter.com/foxnewslatino
Like us at facebook.com/foxnewslatino