U.S. Reportedly Prepares New Sanctions on Iran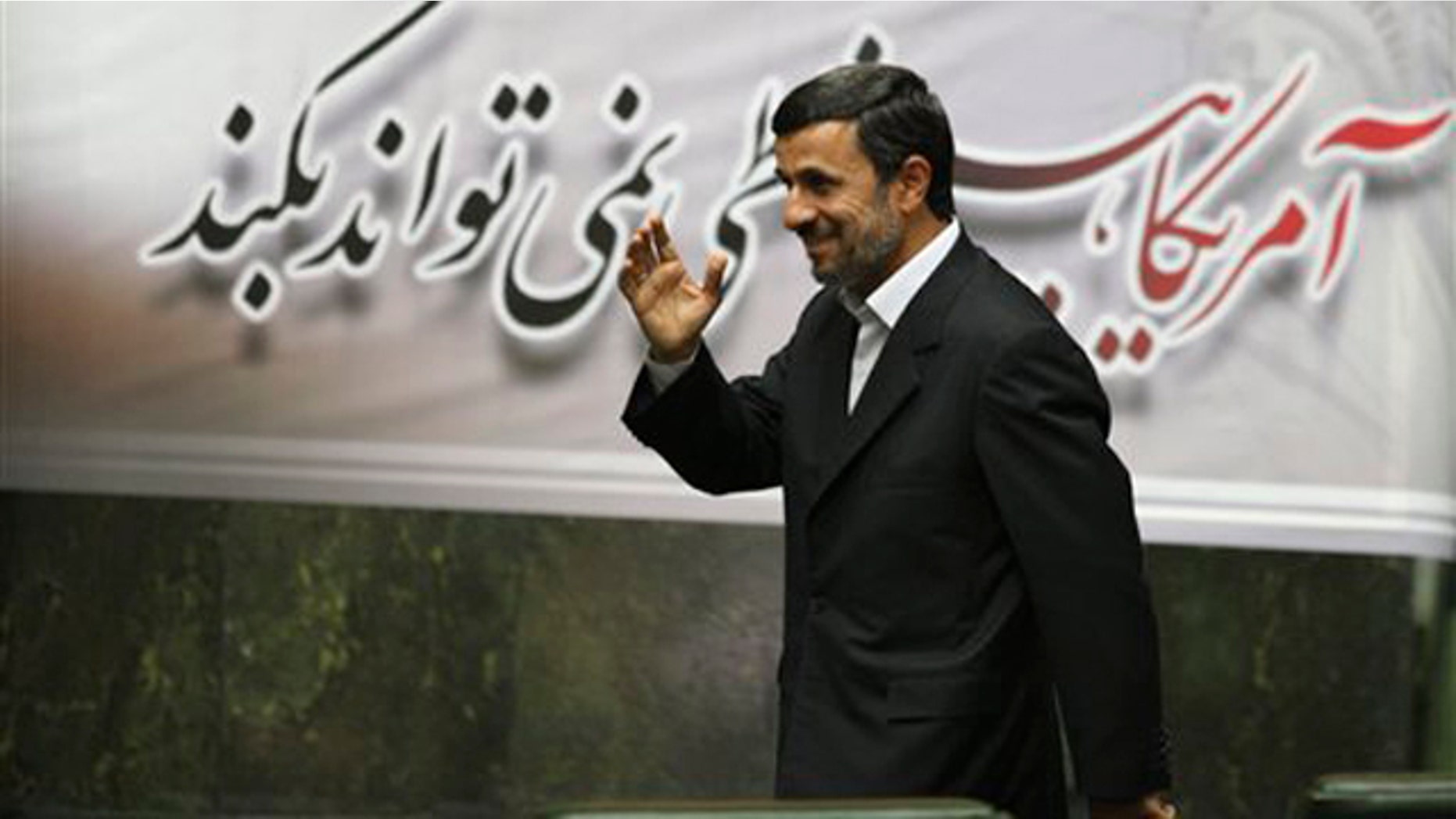 The Obama administration reportedly is preparing a new round of sanctions on Iran, this one aimed at preventing foreign investment in the country's petrochemical sector.
The development comes after the U.N. nuclear watchdog issued a report earlier this month claiming Iran appeared to be pursuing nuclear weapons technology despite Tehran's claims that its nuclear program is for peaceful purposes. The International Atomic Energy Agency also formally chastised Iran with a resolution Friday, a move welcomed by the White House.
White House Press Secretary Jay Carney said earlier that the U.S. would increase pressure on Iran to abandon its drive for a nuclear bomb, without providing details.
But sources reportedly have confirmed the U.S. is now looking to unveil new sanctions as early as Monday. According to Reuters, the Obama administration is looking to bar foreign firms from investing in Iran's petrochemical industry. Such sanctions would be along the lines of past restrictions on Iran's oil and gas sectors.
The White House so far has not commented on the reports.
But top officials have stressed the importance of keeping pressure on Iran without resorting to more extreme measures.
Defense Secretary Leon Panetta on Friday planned to warn Israeli Defense Minister Ehud Barak that any military strike on Iran's nuclear infrastructure could have dire economic consequences.
Joint Chiefs Chairman Gen. Martin Dempsey, however, said Friday that the military option is not off the table. "I don't choose to talk about our discussions with our Israeli partners, but I will tell you we are on a dual- track approach, economic and diplomatic, with never taking the military option off the table. And I think that's the right place to be," he said, when asked what the message to Israel would be regarding a potential military strike on Iran's nuclear program.
On another track, Republican Sen. Mark Kirk of Illinois is sponsoring legislation, which was introduced Friday, to sanction Iran's Central Bank. He said he is frustrated that the U.S. Treasury is not pushing harder to tighten sanctions against Iran's Central Bank.
"I'm worried that the Obama administration policy on Iran is one becoming aggressive weakness," Kirk said. "They are not taking any real action against the Central Bank of Iran or other parts of the nuclear program of the Islamic Republic of Iran and then telling everyone else that they shouldn't do anything either."
But Adam Szubin, director of the Treasury's Office of Foreign Assets Control, said at a House hearing Tuesday that the Central Bank sanctions could actually benefit Iran while hurting the U.S. and global economies by causing oil prices to spike.