U.S. Knew of Airline Terror Plot Before Christmas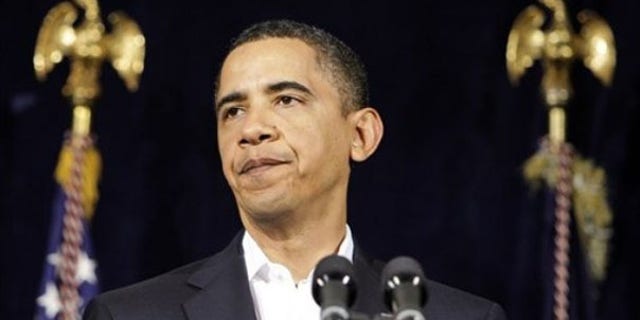 NEWYou can now listen to Fox News articles!
The U.S. government had intelligence from Yemen before Christmas that leaders of a branch of Al Qaeda there were talking about "a Nigerian" being prepared for a terrorist attack, the New York Times reported Tuesday.
A senior official told the Times that President Obama was told in a private meeting Tuesday while vacationing in Hawaii that the government had a variety of information in its possession before the failed bombing on a Detroit-bound flight last week that would have been a clear warning sign had it been shared among intelligence agencies.
The newspaper said the information did not include the name of the Nigerian.
A CIA official prepared a report on Umar Farouk Abdulmutallab after a meeting with the suspect's father in November, who shared information about his son's extremist views, CNN reported Tuesday. The report was sent to CIA headquarters in Langley, Virginia, but it sat there for five weeks and was not disseminated, a "reliable source" said.
"Had that information been shared... [he] might have been denied passage on the Northwest Airlines flight," the source reportedly said.
A CIA spokesman confirmed the report Tuesday, saying: "We learned of Abdulmutallab in November, when his father came to the U.S. embassy in Nigeria and sought help in finding him. We did not have his name before then."
"This agency, like others in our government, is reviewing all data to which it had access, not just what we ourselves may have collected, to determine if more could have been done to stop Abdulmutallab."
The president acknowledged Tuesday that a "systemic failure" on multiple levels allowed Abdulmutallab to board the flight, amid growing evidence of missed warning signs.
The president, in his most extensive comments so far on what went wrong in the security process, said information about the terror suspect was not properly shared among agencies. He said that information, particularly a warning to authorities from the 23-year-old suspect's father in Nigeria, should have landed him on a no-fly list well before he boarded the Northwest Airlines flight in Amsterdam.
"The warning signs would have triggered red flags and the suspect would have never been allowed to board that plane for America," Obama said. "A systemic failure has occurred, and I consider that totally unacceptable."
Senior U.S. officials told The Associated Press that intelligence authorities are now looking at conversations between the suspect in the failed attack and at least one Al Qaeda member. They did not say how these communications with the suspect, Umar Farouk Abdulmutallab, took place -- by Internet, cell phone or another method.
The officials, who spoke on condition of anonymity to discuss intelligence matters, said the conversations were vague or coded, but the intelligence community believes that, in hindsight, the communications may have been referring to the Detroit attack. One official said a link between the suspect's planning and Al Qaeda's goals was becoming more clear.
Obama said a mix of "human and systemic failures" contributed to what could have been a "catastrophic breach of security."
A senior administration official, speaking with reporters on condition of anonymity, said enough was known about the suspect to stop him, but the government didn't connect the dots.
"It is now clear to us that there were bits and pieces of information that were in the possession of the U.S. government in advance of the Christmas Day attack -- the attempted Christmas Day attack -- that had they been assessed and correlated could have led to a much broader picture and allowed us to disrupt the attack," the official said.
The suspect was not on the "no-fly" list or a separate list that would have required secondary screening at an airport.
Obama said there were several "deficiencies" in the intelligence-gathering process, and that information about the suspect "could have and should have been pieced together."
"It's becoming clear that the system that's been in place for years now is not sufficiently up to date to take full advantage of the information we collect and the knowledge we have," Obama said.
The comments come as the administration launches a review of airport screening and the terror watch list system. The president said a preliminary review is due to him by Thursday.
"We need to learn from this episode and act quickly to fix the flaws in our system because our security is at stake and lives are at stake," he said.
The Associated Press contributed to this report.