Lawmakers are running out of time to come up with a solution for hundreds of thousands of young, undocumented immigrants living in the U.S.
In September 2017, the White House officially announced its plan to phase out the Deferred Action for Childhood Arrivals (DACA) program. This Obama-era directive staved off immediate deportation for certain immigrants who were brought into the U.S. illegally as minors.
As the March 5 deadline looms for the so-called Dreamers, President Trump has promised to provide legal status for both DACA recipients and DACA-eligible immigrants – but only if certain demands are met. Read on for a look at Trump's demands.
DACA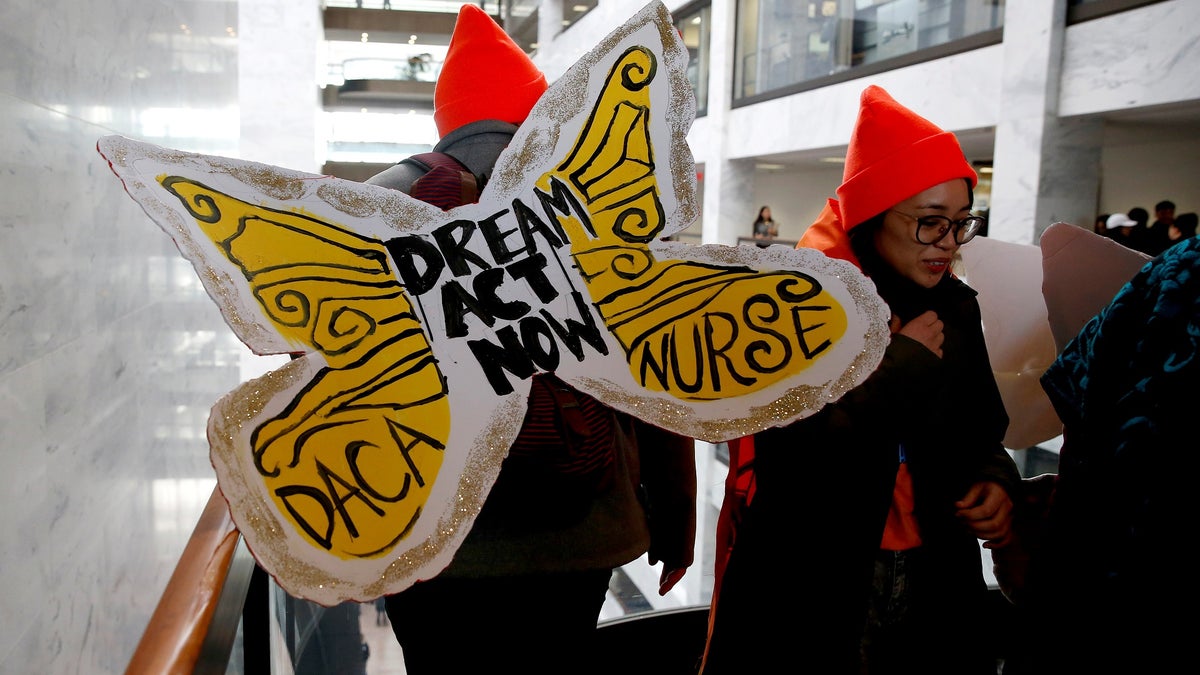 The Trump administration announced it would phase-out DACA, which provided specific protections for the roughly 800,000 undocumented immigrants who came to the U.S. as minors.
The White House's immigration framework includes a path to legal status for DACA recipients and hundreds of thousands of others who are eligible for the program. Those who qualify would be able to become U.S. citizens in 10 to 12 years, as long as they meet certain work and educational requirements. However, the offer could be rescinded due to criminal conduct, fraud or national security concerns.
Both Democrats and Republicans are eager to reach a deal on DACA.
"Unlike maybe all the other pieces [of the immigration reform debate], there is bipartisan support for Dreamers," Daniel Garza, president of the nonpartisan Libre Initiative, told Fox News. "The decision was made for the children to come to America; they had no decision in the matter. Americans understand that and have compassion for that."
But some Republicans are wary of Trump striking a soft compromise with Democrats.
The Federation for American Immigration Reform (FAIR), a right-leaning nonprofit, lambasted the framework, as it "audaciously grants amnesty to 1.8 million illegal aliens."
"By any definition, these numbers expose this framework as a massive amnesty vehicle, not a responsible DACA compromise," FAIR said in a statement.
Border security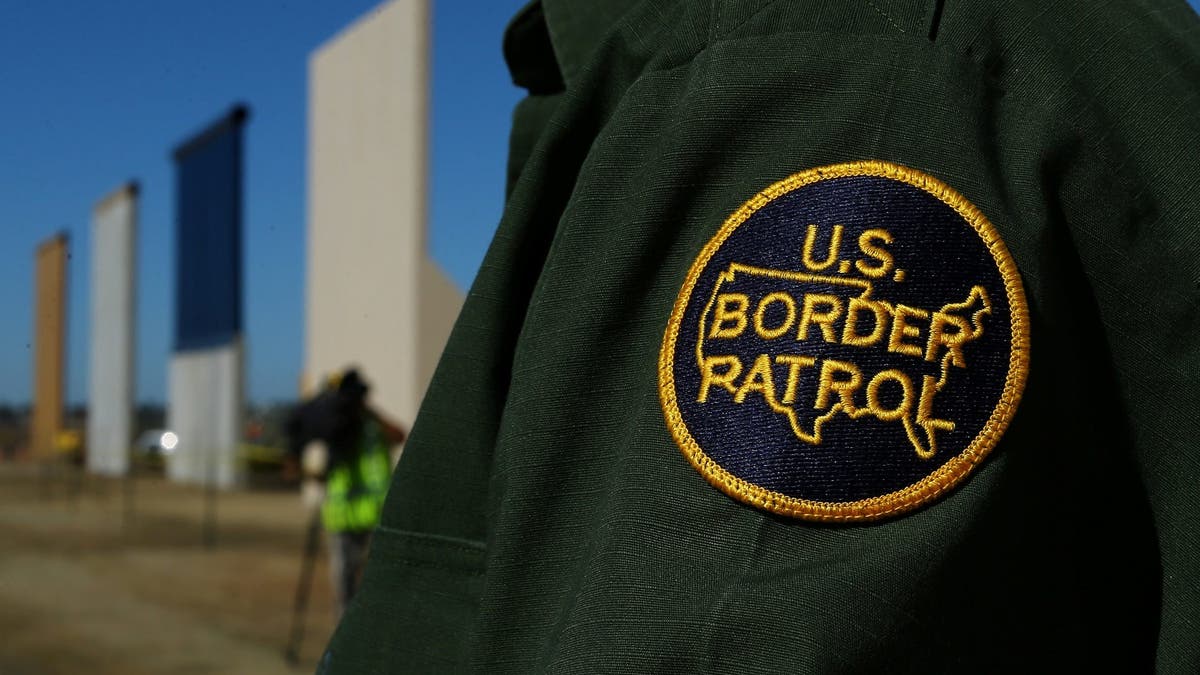 "Border security" can mean different things for different people across the political spectrum. For Trump, the focus is on the border wall, but he has also advocated for greater resources for Border Patrol agents.
"Any deal on DACA that does not include STRONG border security and the desperately needed WALL is a total waste of time," Trump tweeted on Feb. 5.
Trump's vision for what he's often called the "big, beautiful wall" may have evolved, though. He's also said that a wall might not be needed "where you have rivers and mountains and everything else protecting" the border.
"That shows maturity on behalf of the president," Garza said, adding, "Maybe he's evolved on the issue, and that's good for America."
The White House's framework calls for a $25 billion "trust fund" for a wall along the country's southern border.
It also demands additional Department of Homeland Security personnel, immigration officers and other law enforcement officials, as well as "the prompt removal of illegal border-crossers," prohibition of visa overstays and immigration court reforms.
Family reunification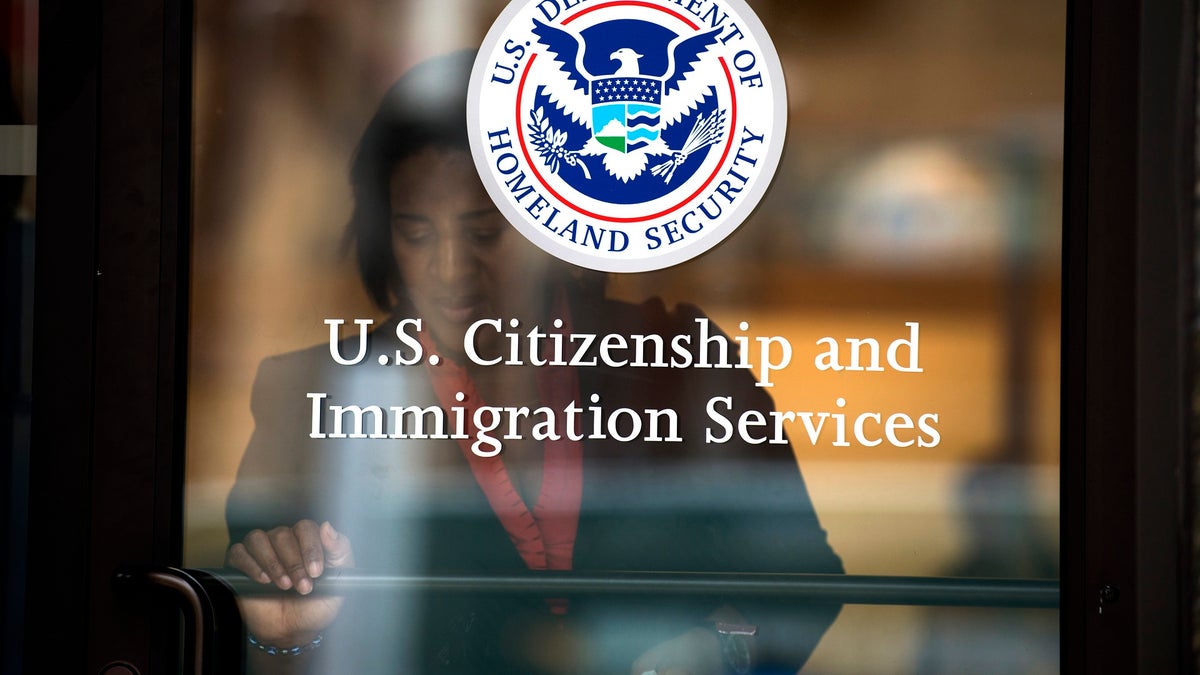 Trump has also called for limiting family reunification policies – or "chain migration," as he calls it. With the White House's framework, immigrants would no longer be able to sponsor their parents, siblings or adult children to come to the U.S.; only spouses and minor children would be eligible.
New York City terror suspect Akayed Ullah reportedly immigrated through chain migration. Ullah is accused of setting off a pipe bomb in a corridor of the Times Square subway station in December.
The restriction on legal immigration has angered many Democrats.
"We will not reach agreement as long as he wants to attack the very underpinning of legal immigration. My sister is not a distant relative," Rep. Luis Gutierrez, D-Ill., has said.
The American Immigration Council argues that family-based immigration offers contributions to "the U.S. economy, local communities and the national fabric that are manifold."
"Family and skill-based immigration should not be viewed as mutually exclusive," the nonprofit advocacy group said. "In fact, if a less family-friendly admission policy were to be adopted, the United States might become less attractive to highly skilled immigrants, who also have families."
Those currently in the pipeline would still be processed, angering many hard-line anti-immigration activists.
Diversity visa program
The Trump administration wants to see an end to a visa lottery aimed at increasing diversity in the U.S. The visas these immigrants would have received would be used to clear other backlogs, according to the White House plan.
Ending the diversity visa program – or "lottery," as Trump calls it – is another one of the president's priorities. He accused countries with residents eligible for this program of simply "[putting] people that they don't want into a lottery."
"Eliminating the visa lottery system will take chance out of our immigration system, and help direct immigrant selection towards merit and skill," the White House explained in a fact sheet about the program.
The Associated Press contributed to this report.