Trump's Cuba policy would bar commerce with military-tied business, enforce travel rules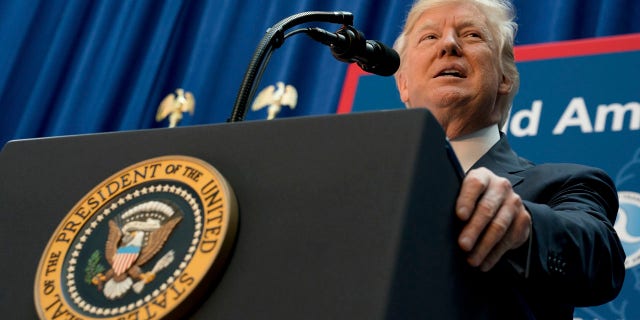 NEWYou can now listen to Fox News articles!
President Trump will announce efforts to restrict U.S. companies from doing business with Cuban ventures controlled by that country's military and strictly enforce rules on Americans traveling to the Communist nation, according to a memo seen by Fox News.
Trump will formally unveil the new Cuba policy at a speech in Miami Friday.
The president is expected to emphasize that a ban on American tourism to Cuba remains in effect and announce that his administration will "strictly [enforce] the 12 authorized categories for U.S. citizens to travel to the island." Those categories include family visits, official government business, education and religious activities, health clinics, and "support for the Cuban people."
The new commerce restrictions will focus on dealings with businesses owned by the Cuban military's holding company, known as GAESA. The policy calls on Americans traveling to Cuba to use "private businesses and services provided by the Cuban people, rather than businesses and services provided by ... GAESA."
The memo outlining the new policy does not say whether Trump will close any embassies or break off diplomatic relations, which were restored by the Obama administration in 2015.
Trump is expected to justify the new restrictions on human rights grounds. The policy directs Secretary of State Rex Tillerson to create a task force exploring ways to increase Internet access to the island. A source told Fox News the president is also expected to call for the release of Cuban political prisoners, but did not provide further details.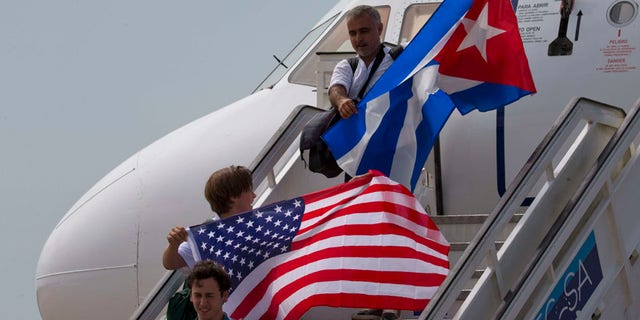 The administration has been drafting a new policy with input from Rep. Mario Diaz-Balart and Sen. Marco Rubio, both Cuban-American Republicans from South Florida.
During his presidential campaign, Trump said that Obama's decision to ease trade and travel restrictions had amounted to playing right into the hands of a regime that had made no concessions in return. Earlier this year, Secretary of State Rex Tillerson said the Trump administration would conduct a "top-to-bottom" review of U.S.-Cuba policy.
Proponents of lifting the embargo say that taking a punitive approach toward Cuba has done nothing to bring about improvements in human rights in more than 50 years, and that it is time to try something new. They believe that the more contact Cubans and Americans have and the more opportunities Cubans have to form entrepreneurial ventures -- helped by Americans – the more pressure there will be for the political system to change on the island.
FoxNews.com's Elizabeth Llorente and the Associated Press contributed to this report.