Trump thanks Southwest Airlines heroes at White House
President Trump on Tuesday welcomed to the White House the heroic crew of Southwest Airlines Flight 1380 who safely landed the jet last month after one of its engines exploded mid-air, ultimately killing one passenger.
"The actions of the crew and passengers of Southwest Flight 1380 show the great character of our nation," Trump said from the Oval Office. "We're very, very proud of them and God bless you all."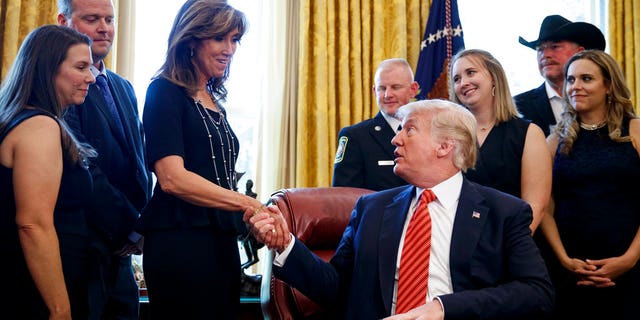 The president thanked the five person crew, who he said "displayed exemplary leadership making an emergency landing in Philadelphia."
Captain Tammie Jo Shults, who's credited with managing to safely land the Boeing 737 at Philadelphia International Airport on April 17, was praised by Trump for the "incredible job" she did.
"Everybody's talking about" what Shults did, Trump said, noting that she was one of the first female fighter pilots in the U.S. Navy. "We salute you and every member of this crew."
Flight attendants Seanique Mallory, Rachel Fernheimer and Kathryn Sandoval did a "fantastic job," the president said, and "were calm and strong and cool" during the incident.
First officer Darren Ellisor, Shults' co-pilot on Flight 1380, was also in attendance.
Trump also thanked Tim McGinty, Andrew Needum and Peggy Phillips — passengers aboard the flight who worked to help passenger Jennifer Riordan, who was killed after shrapnel from the engine broke through her window on the plane.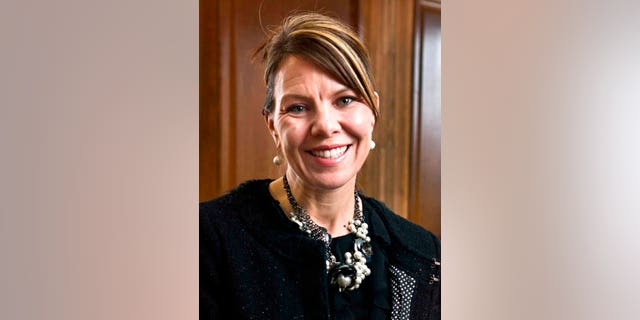 "Our hearts break for the family of the passenger who tragically lost her life, Jennifer Riordan," Trump said. "We send our thoughts to Jennifer's husband and their two beautiful young children."
"She must've been a fantastic woman," the president said of Riordan, and added the U.S. is "indebted" to the passengers who tried to save her, noting they "responded with tremendous bravery, and everybody's talking about it."