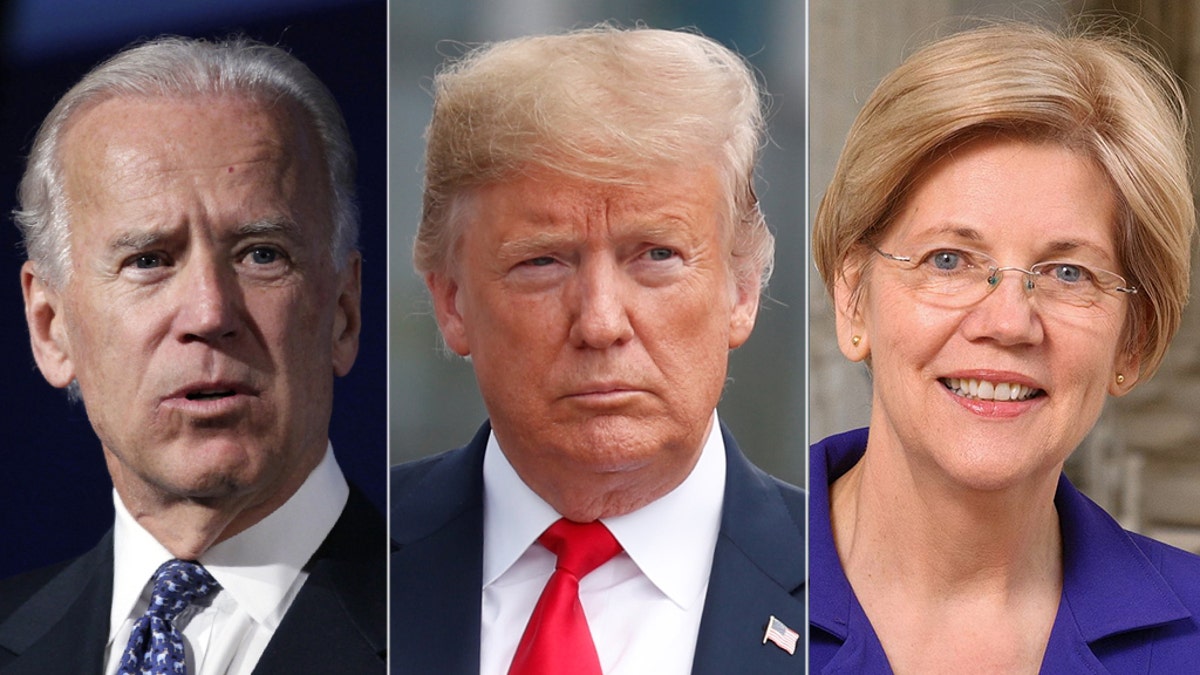 President Trump said that he doesn't see any Democratic challenger who could beat him in the 2020 presidential election.
"I know them all and I don't see anybody," Trump told interviewer Piers Morgan that was published in the Daily Mail. "They don't have the right candidate."
Trump's comments come as a number of high-profile Democrats have hit the road recently in an effort to drum up money and support for their party as well as gage their appeal among the electorate.
Spearheading the group is Former Vice President Joe Biden, who has used his vast political network and decades of experience to reassert himself as a party leader and a vocal critic of Trump's agenda.
Speaking recently on a podcast called "Anger Management," Biden said that Trump's "zero tolerance" immigration policy made him "feel ashamed" and added that U.S. credibility on the world stage was deteriorating.
"The reason why the rest of the world in large part has repaired to us is not the example of our power, but the power of our example," Biden said.
He added: "And we are sending a signal that I just think is so, so damaging to our ability to be a positive force in being among the leaders in the world. Whether it's that, or whether it's praising [Rodrigo] Duterte or praising [Vladimir] Putin or praising Kim Jong Un. I mean, what are we doing?"
Biden may be seen as an early frontrunner, but there are plenty of other Democrats eyeing a chance to take on Trump in 2020, and shape a Democratic party currently wrestling with its identity and lacking a dominant leader.
Vermont Sen. Bernie Sanders, the 2016 runner-up in the Democratic primaries to former Secretary of state Hillary Clinton, has been acting like a candidate, as have Sens. Cory Booker of New Jersey and Kamala Harris of California, who are seen as younger and more diverse messengers of the Democratic Party. And Sen. Elizabeth Warren of Massachusetts, a frequent target of Trump's Twitter barbs, wrapped up a campaign-style trip throughout the West last month.
"The opportunity for somebody to emerge and catch a wave hasn't been this high since 1976," Anita Dunn, a veteran Democratic strategist, told The New York Times.
The rumblings in the Democratic Party do not appear to have fazed Trump, who told Piers Morgan that while "you never know what happens with health and other things" he fully intends to run for reelection in 2020.
"It seems like everybody wants me to," he said.