Trump pulls Jamaica's Usain Bolt into national anthem debate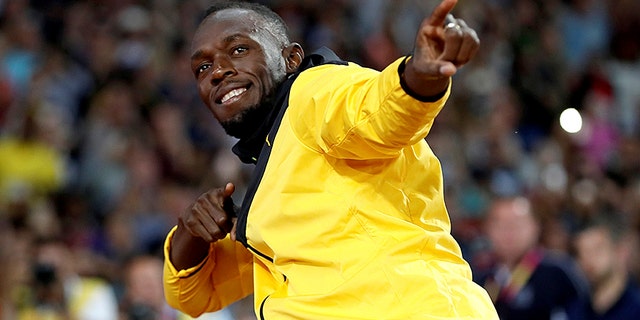 Not even the world's fastest man could outrun the national anthem debate that's raging in the U.S.
President Donald Trump late Tuesday tweeted a 2012 video that shows Jamaica's Usain Bolt cutting off an interview so he can stand in silence for "The Star-Spangled Banner."
"Even Usain Bolt from Jamaica, one of the greatest runners and athletes of all time, showed RESPECT for our National Anthem," Trump tweeted.
The message was a not-so-subtle dig at the NFL and its players, after nearly a week of debate over the merits of football players "taking a knee" during the anthem.
Trump has pressed the league, tweeting Tuesday that "The NFL has all sorts of rules and regulations. The only way out for them is to set a rule that you can't kneel during our National Anthem!"
Former San Francisco 49ers quarterback Colin Kaepernick began kneeling during the anthem in the preseason a year ago to make a statement about social inequality and police treatment of blacks in the United States.
Kaepernick currently does not have a job in the NFL. Six players engaged in some form of protest during the anthem at games the week before Trump brought up the matter.
Then Trump's comments -- at a rally in Huntsville, Ala., and on Twitter -- added fuel to the fire. This past weekend, more than 200 players took a knee -- and in some cases entire teams stayed off the field as the anthem was played.
The Bolt footage dates to the 2012 Summer Olympics in London. Bolt is seen during an interview with Spain's Television Espanola. He quietly stops the interview to stand in respect for the U.S. national anthem, which can be heard playing in the background of the arena.
The New York Daily News reported that Trump may have learned about the video from a Nevada politician who interned for Trump's campaign. The video also appeared on the conservative site TheGatewayPundit.com, over the weekend.
Bolt has not yet responded to the tweet.
The Associated Press contributed to this report.