Tough U.N. Critic Tapped to Represent U.S. on Human Rights Council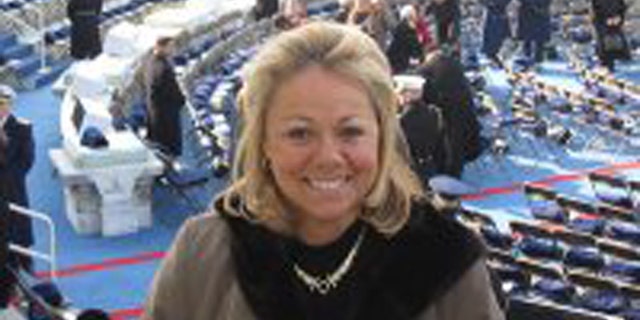 The California scholar and Obama donor tapped to be the first U.S. ambassador to the U.N. Human Rights Council is a fierce critic of the United Nations' human rights record who some watchdogs say they hope will roll some heads on the controversial panel boycotted during the Bush administration.
Eileen Chamberlain Donahoe has called the U.N. policy and record toward human rights abuses erratic, inhumane and dysfunctional, and has said its inherently flawed charter leaves human rights violators "immunized" from international interference.
In what would be a drastic shift from current policy, she recommended in her 2006 Ph.D. dissertation that the United Nations condition a country's sovereignty on its human rights record. In other words, she argued that human rights abuses can justify invasion.
U.N. critics are cautiously optimistic she'll bring that hard-nosed attitude to the council and be willing to confront the despots and alleged human rights abusers represented there.
"The council has been awful," Hillel Neuer, director of U.N. Watch in Geneva, told FoxNews.com, saying he hopes the Obama administration doesn't think it's going to seek reform through "consensus" on the panel. "I'm confident that Donahoe, given her background, understands that and will take a vigorous approach to holding abusers to account."
Watchdogs, though, are reserving judgment, in part because they are so disenchanted with the panel and in part because Donahoe does not have diplomatic experience.
"It's great that they've picked somebody who at least from a substantive point of view understands some of the issues here," said Paula Schriefer, director of advocacy for Freedom House. "What we don't know is whether she's a skilled diplomat who can kind of turn the culture around at the U.N."
The Human Rights Council, whose current membership now includes, among others, Bolivia, Egypt, Nigeria, Russia and Pakistan, was shunned by the Bush administration over its obsession with censuring Israel and seeming disregard for alleged human rights abuses in other nations.
Just a few months after the Obama administration announced in March that it would seek election to the council, it again released a report deeply critical of Israel's actions in the Gaza Strip early this year, leading to condemnation from congressional lawmakers and the Obama administration.
According to a comprehensive assessment from Freedom House, 10 of the 18 condemnatory resolutions passed in the most recent two-year session targeted Israel. After the council was created as the successor to the equally controversial U.N. Commission on Human Rights in 2006, three of the four special sessions first called dealt with Israel. Meanwhile, member countries like China, Saudi Arabia and Cuba have escaped such official censure.
The decision to break the Bush administration's boycott on the council was met with skepticism when the State Department announced in March that the United States would seek election to the council. Some accused the Obama administration of caving to the council and somehow legitimizing it.
But the administration argued that engagement can be more effective than isolation.
Donahoe also happens to be a top Obama fundraiser and the wife of eBay CEO John Donahoe. During the presidential campaign, she served as chairwoman of the National Women for Obama Finance Committee and was a prolific "bundler."
She hosted one high-dollar fundraiser at her home in 2007, and by the end of the campaign had reportedly raised more than $1 million for the presidential candidate.
Donahoe will have to go through Senate confirmation. The White House did not respond to a request for an interview with the nominee who will attain ambassadorial rank if confirmed.
But Donahoe's views on the United Nations were made clear in a recent 237-page dissertation. For her Ph.D. in ethics from the University of California's Graduate Theological Union in Berkeley, Donahoe wrote her dissertation on the United Nations' inconsistent track record on intervening to stop human rights abuses.
The 2006 paper, titled "Humanitarian Military Intervention: The Ethical Imperative Vs. the Rule of Law," argued that the United Nations Security Council has never had adequate guidelines to address such abuses and suggested several reforms.
"Decisions with respect to intervention have been hesitant, too late, inconsistent, ineffective or all of the above," she wrote. She cited the response in Rwanda in 1994, in Kosovo in 1999 and in East Timor the same year.
In an argument that would surely make a slew of U.N. members cringe, she wrote that the United Nations places too much value on state sovereignty, essentially forcing it to wait until it has permission from an alleged abuser to intervene.
As a solution, she said the United Nations could pass a resolution and amend its charter so that sovereignty is conditioned on a country's ability to protect its citizens' human rights. Donahoe generally argued that the U.N. charter's conditions for military intervention -- self-defense or Security Council authorization granted in order to stop a threat to international security -- are too narrow.
She said that humanitarian atrocities should be counted as threats to international security, allowing the Security Council to meet the standard for legal intervention more easily. And she recommended a new set of standards for use of force.
Donahoe wrote that these changes would have "profound benefits," since rogue nations would no longer believe they could "act with impunity against their own people."
While these recommendations applied to the Security Council, the Human Rights Council can be a key venue to start applying pressure on the international community.
Neuer said that out of the 47 member countries, only 12 can be relied on to stand up for human rights. While the United States is just one vote, Neuer said the country's new representative could round up enough members to call emergency sessions to "shame" countries like Sudan which he said have gotten a "free pass." Even if U.S.-sponsored resolutions fail, he said, they would start to galvanize international attention and get countries on record on alleged abuses.
"The question is whether the administration is interested in doing that," Neuer said. "The work means you're going to shame abusers, to hold them to account. ... It means upsetting the abusers, and making them walk out of the council with their tail between their legs and shamed with the mark of Cain."
Donahoe comes to the international body with a largely academic background. Before her Ph.D, she earned her law degree from Stanford Law School, as well as a master's degree in East Asian studies from Stanford University; a master's in theology from Harvard University; and a bachelor's from Dartmouth University.
She was most recently an affiliated scholar with Stanford's Center for International Security and Cooperation. Before that, she worked as a teaching fellow at Stanford Law and worked with several human rights organizations.
Scott Sagan, co-director at CISAC, said in a written statement that given her background in ethical and legal dilemmas, Donahoe is eminently qualified to "help reinvigorate" the Human Rights Council.
Schriefer, while praising the administration for assigning Donahoe exclusively to the Human Rights Council, said Donahoe will have to show some political, not just academic, chops when she joins.
"She's got her work cut out for her," she said. "All the political players on the good side need to start getting as active as the political players on the bad side."