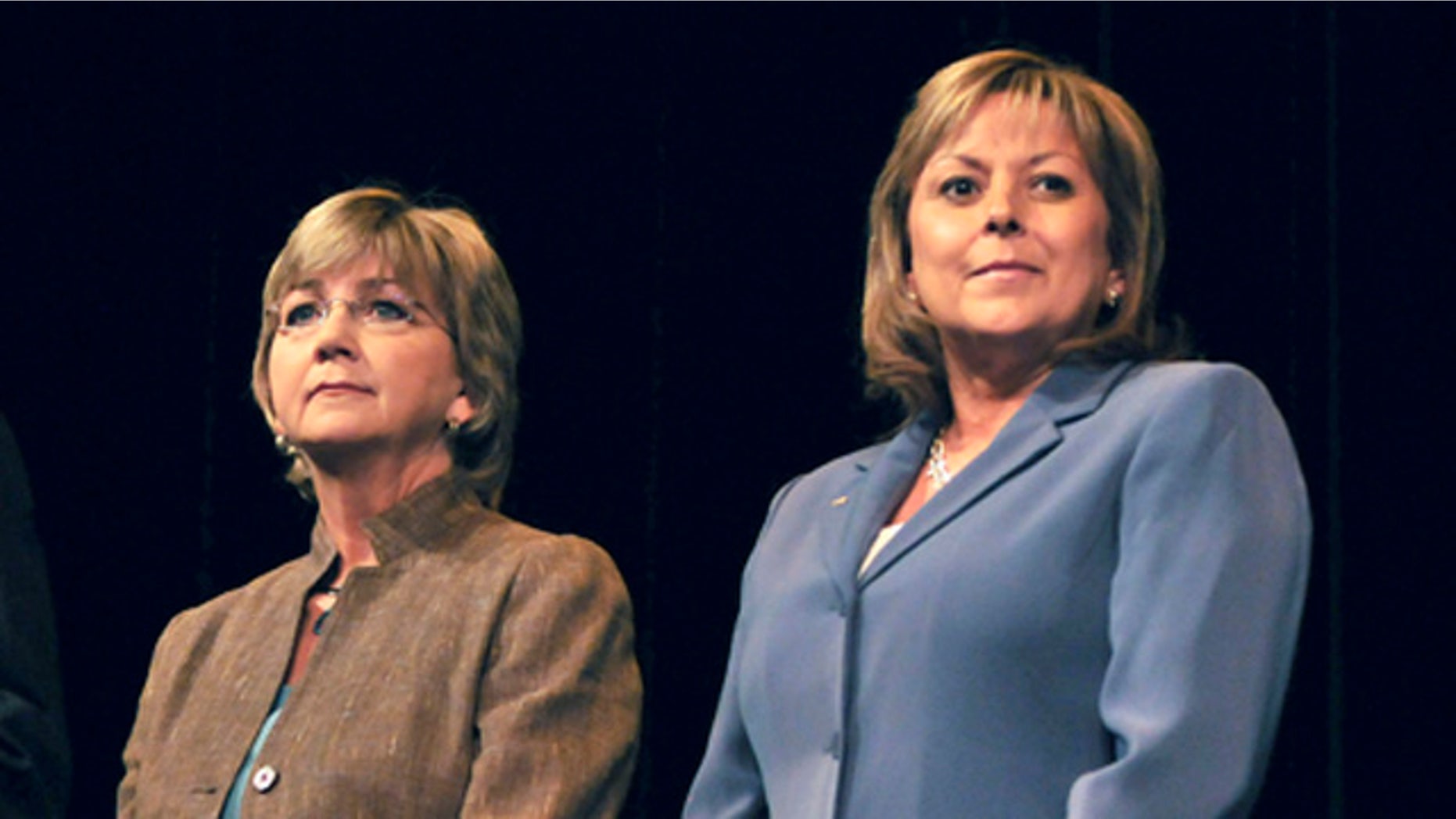 Fox News Latino brings you the latest in elections where Latino candidates or voters are poised to make a difference.
Democrats Decry Colleague for "immigrant bashing"
Bashing undocumented immigrants in campaign ads has become almost common in political races across the country. But in Texas, one politician is making waves for his attack – because he's a Democrat and a member of the Mexican American Legislative Caucus. Texas State Rep. Patrick Rose's latest ad says the country has to "crack down on illegal immigrants who break our laws, escape unpunished and take jobs away from Texans." Rose, an incumbent running in a heated race against Republican Jason Isaac, prompted an outcry by his fellow Democrats after his ad ran. According to the Houston Chronicle, his Democratic colleagues called it "fear mongering" and "immigrant bashing." A campaign spokesman told the Houston Chronicle his record "demonstrates that he is in Austin to represent the interest of his constituents, not political parties.
Poll: Rubio Holds Comfortable lead
A new poll says Republican Marco Rubio, who is in a bitter race to becoming Florida's next senator, seems to be holding a steady lead. A Mason-Dixon Research poll released last week shows 42 percent of voters support Rubio. His opponent Independent Charlie Crist has 27 percent support of likely voters, and Democrat Kendrick Meek trails with 21 percent. Rubio, a Cuban-American who is a Tea Party favorite, seems to have sewn up his Republican base. Meek and Crist are both angling for support from Democrats and Independents.
Fierce Election in Nevada; All Bets on Hispanic Vote
In the race for the Nevada Senate seat, US Senator Harry Reid and Republican Sharron Angle are in the midst of one of the toughest elections in the country. A loss by the Democrats in this state would mean the loss of the Senate Majority Leader. There are questions about whether Hispanics will vote for Reid even after failed attempts of immigration reform such as the Dream Act. Ms. Angle has attacked Senator Reid in recent TV ads that charge Sen. Reid for supporting "illegal immigrants." In an August Las Vegas Review-Journal poll, which found 83 percent of Hispanic voters in favor of immigration legislation that would allow all illegal immigrants to be given the opportunity to stay and apply for citizenship. Just 36 percent of all Nevada voters were in favor. To Read the rest of the article in The Wall Street Journal Click Here.
Another Blow for Latino Congresswoman, Weeks After Race Flap
Rep. Loretta Sánchez, still reeling from comments she made to a Spanish-language interviewer about the Vietnamese community in her district, lost out on a key endorsement this weekend. Despite a frosty relationship, Orange County Supervisor Janet Nguyen endorsed Sánchez's Republican challenger, fellow Vietnamese Van Tran. "I joined the Republican leaders and party today to endorse him," the county supervisor said at a news conference Saturday. Sánchez, the Democratic incumbent in Orange County's 47th congressional district, is trying hold on to a seat she's held for 14 years. Last month, Sánchez told a Spanish-language station that "the Vietnamese" were trying to take her seat. Tran, the first Vietnamese-American elected to a state Legislature, called her comments a "racial rampage" against his community. Sánchez later clarified her comments.
New Mexico Gubernatorial Candidate Releases Fundraising Numbers
Susana Martínez, who is vying to become the first Latina governor in the nation, has raised more than $1.4 million since the last reporting period in September. The Doña Ana County District Attorney, who is challenging Lt. Gov. Diane Denish, has $1.345,984.74 on hand for the final weeks of the heated election. Martínez has tried to ride a nationwide anti-incumbent wave by linking her Democratic opponent to outgoing Gov. Bill Richardson. The Republican is campaigning, in part, on enhancing border security, repealing a law that allows undocumented immigrants to obtain driver's licenses, and doing away with providing that same group with free tuition through taxpayer-funded lottery scholarships.