The Commander-in-Chief pays tribute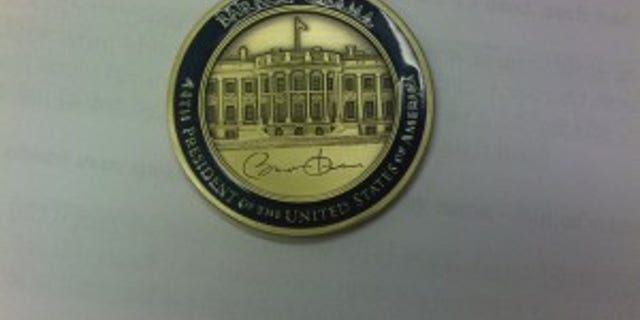 President and Mrs Obama attended a memorial service today, honoring the 13 who were killed last week at Fort Hood.
Each of the victims was represented by their photo, resting below the traditional military tribute - combat boots with an inverted riffle topped with a helmet. Following his remarks, President Obama walked along the 13 pairs of boots placing the commander-in-chief's coin next to each photo.
The coin the president left, like the one below, is called a "challenge coin." According to White House Press Secretary Robert Gibbs, the President gives one to most military members he meets - he even distributed them to wounded soldiers he met at a recent visit to Walter Reed, and laid one on each of the coffins at the dignified transfer he attended at Dover.