Texas Attorney General Says Mexico Drug Violence Spilling Over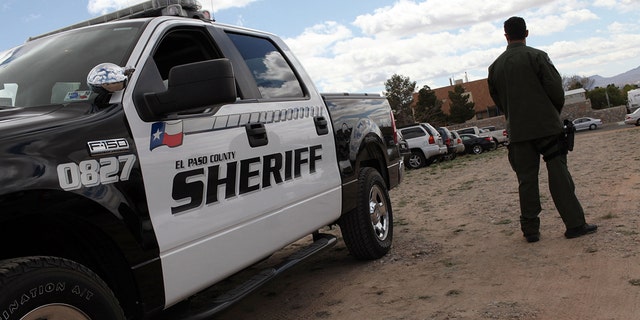 Texas Attorney General Greg Abbott says that Mexico's drug gang violence has become a crime issue in the Lone Star state, and he has sent a request to President Obama to bolster security along the U.S.-Mexican border that runs along the state.
Abbott's letter comes on the heels of a shooting between cartel operatives and Texas law enforcement that resulted in a deputy sheriff being shot three times.
"I implore you to aggressively confront this escalating threat," Abbot said in his letter, which was dated Nov. 2. "The safety and security of the Americans you have pledged to defend is at risk because of the cartel battles spilling across our border.
"To protect American lives," the letter continued, "your administration must immediately dedicate more manpower to border security—especially along the 1,254 mile Texas border, which remains unacceptably porous."
Abbott made a similar request in a June, 2010 letter to Obama – a day after cartel gunfire from the Mexican city of Juárez struck the El Paso City Hall building.
Last year, in an interview on Fox News Channel, Abbott said: "The people who suffer the first danger because of bullets flying across the border, quite literally, in El Paso are members of the Hispanic community."
Efforts to get a comment from the White House press office were unsuccessful.
Abbott, who is Republican, said in his letter to Obama that violence increasingly has been spilling over from Mexico into Texas. He cited a January incident in which highway workers repairing a road close to a drug-smuggling area "were fired upon from the southern side of the border."
He added that on various occasions, drug smugglers fired at U.S. Border Patrol agents and Texas law enforcement officers from across the border.
In addition, local Texas media reported that the alleged leader of the Gulf cartel in the Mexican city of Matamoros was arrested last week by U.S. authorities near a small town in Texas.
José Luis Zuniga Hernández told authorities that he was a Mexican national in the U.S. without the proper documentation to reside in the country. He was found to be in possession of a .38-caliber handgun, according to the Monitor newspaper in Texas.
The court records for Zuniga's arrest, revealed last Friday by a U.S. Magistrate judge, make this the third Gulf cartel leader to be arrested by U.S. federal authorities in recent weeks.
Follow us on twitter.com/foxnewslatino
Like us at facebook.com/foxnewslatino