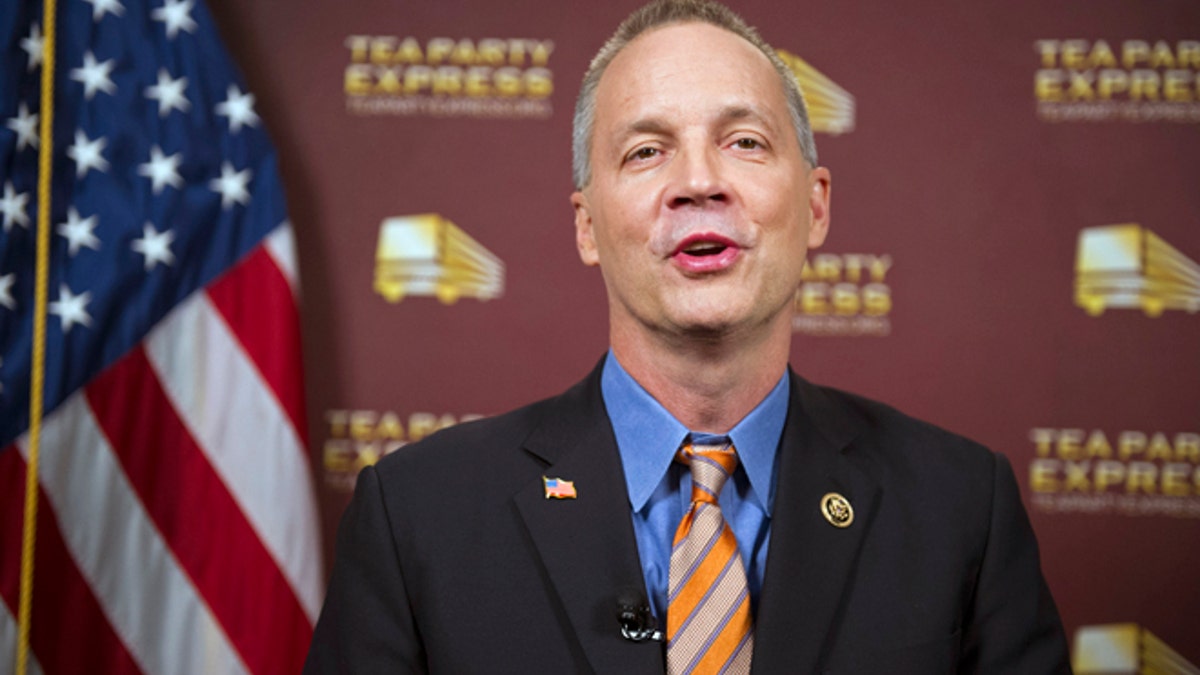 The absence of a mention of Cuba and immigration in the Republican rebuttal to President Barack Obama's State of the Union address Tuesday night attracted widespread attention.
Many compared it to the Spanish version of the GOP rebuttal, delivered by freshman Rep. Carlos Curbelo, which did cover the Obama administration's renewal of U.S.-Cuba diplomatic relations and the need for immigration reform.
What got less attention, however, was another rebuttal that not only addressed immigration, but also included a direct message to Latino immigrants in Spanish.
It was the rebuttal by the Tea Party, which began delivering its own responses to the State of Union speeches in 2011.
Rep. Curt Clawson of Florida touted diversity in his speech, and stressed that immigrants – legal immigrants, that is – were welcome.
"Success for our nation also means embracing diversity – including legal immigrants – and the millions waiting in line legally to begin their own American Dream," said Clawson. "Legal immigration has long been and remains a key to America's greatness," he added.
Clawson turned to Spanish to draw parallels between the Tea Party's conservative views and Latino values.
"We all believe in God, the family, hard work, and liberty," he said. "The law must be followed. You are all welcome with us. We are all equal. Of course. Our house is your house."
Then he returned to immigration, appearing to avoid coming across as hawkish or accusatory when denouncing illegal immigration, without doing so outright.
"As we respect our immigration laws – we've also got to be fair to the more than 10 million Americans currently struggling to find good jobs," Clawson said. "We all know who they are. They are our friends, family, and neighbors. To do this, we need to secure our borders first! This is important for fairness – and security – for all Americans."
Two of the most bitterly debated issues in Washington D.C. these days are executive actions that Obama has taken on Cuba and immigration.
Last year, Obama announced a host of changes in U.S.-Cuba relations that included the establishment of embassies and an easing of restrictions on travel and trade.
In the State of the Union address, he called on Congress to lift the embargo.
"When what you're doing doesn't work for fifty years, it's time to try something new," Obama said. "Our shift in Cuba policy has the potential to end a legacy of mistrust in our hemisphere; removes a phony excuse for restrictions in Cuba; stands up for democratic values; and extends the hand of friendship to the Cuban people. And this year, Congress should begin the work of ending the embargo."
On immigration, Obama issued executive actions suspending deportation for potentially some 5 million undocumented immigrants, enabling them to obtain work permits and driver's licenses.
Republicans vehemently objected to both. They called Obama's deal with Cuban President Raul Castro naïve and said that the communist regime would not change its repressive ways, and would benefit from more trade and travel, but never pass on the rewards to the people on the island.
Republicans said that the immigration executive order amounted to rewarding law-breakers, and was an overreach by the president.
But the GOP response, delivered by Sen. Joni Ernst of Iowa, did not mention either issue specifically.
Curbelo was among a minority of Republicans who voted against recent House measures to undo the executive actions on immigration.
In his Spanish-language response, the Cuban-American lawmaker said: "We should also work through the appropriate channels to create permanent solutions for our immigration system. In the past, the president has expressed support for ideas like these, now we ask him to collaborate with us to get it done."
As for Cuba, Curbelo said: "It's also fundamental that the United States support its allies and hold its enemies accountable. We're worried about the undeserved concessions the president's administration has made to the regimes of Iran and Cuba. Both countries are ruled by cruel dictators who for decades have tried to harm our country and our allies."
Later, Curbelo commented that while the official GOP response and his Spanish-language one were, in essence, similar, they contained nuances that reflected the particular lawmakers' priorities.
Follow us on twitter.com/foxnewslatino
Like us at facebook.com/foxnewslatino