Tea Party Leader Surprised by Death Threat From Tucson Shooting Victim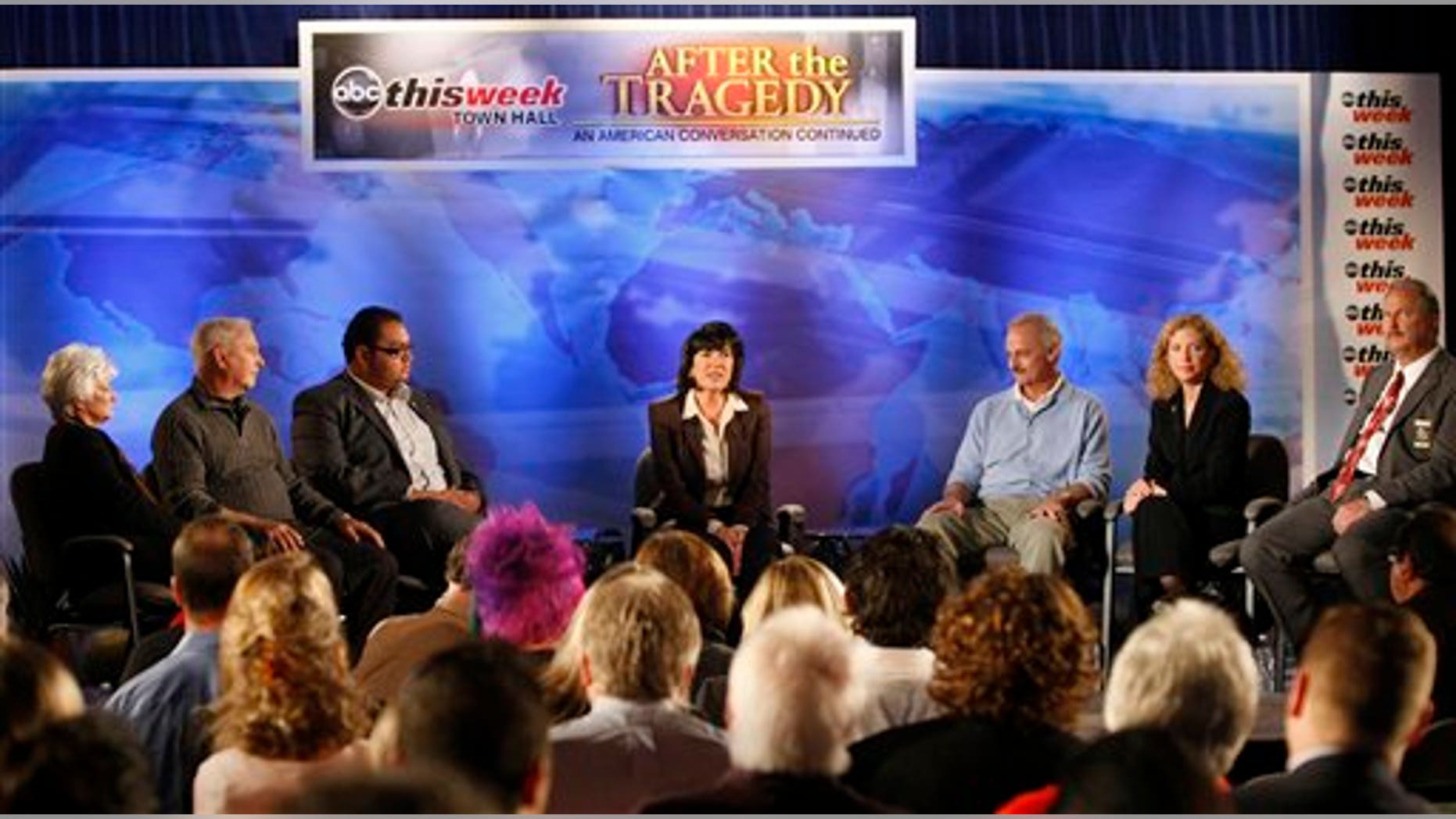 The co-founder of the Tucson Tea Party said he is worried about the threats he is receiving, including a remark by a shooting victim made to him at a televised town hall meeting.
Trent Humphries told The Associated Press on Sunday he was surprised when shooting victim James Eric Fuller took a picture of him and said "you're dead."
The 63-year-old Fuller was arrested Saturday on disorderly conduct and threat charges and taken for a psychiatric exam.
Authorities say he began ranting at the end of ABC News' forum, at one point calling the audience "whores." The show, videotaped at St. Odilia's Catholic Church in Tucson, featured victims, witnesses, emergency responders and some of those hailed as heroes after the Jan. 8 shooting in which six people were killed and 14 injured.
Fuller was one of 19 people shot as was Rep. Gabrielle Giffords, who was critically injured but whose recovery so far has been called miraculous.
According to Pima County sheriff's spokesman Jason Ogan, Fuller, who was sitting in the front row at the forum, objected to Humphries' suggestion that any conversations about gun control be delayed until all the dead were buried, KGUN-TV in Tucson reported.
"I think there is a time for this debate. But for what we saw and felt right now, I'm not sure that applause and things going on are appropriate right now until we've had actually -- maybe had the funerals finished for the people" who died, Humphries said.
"My neighbor was one of those people. And I loved that man. And I want to see ... some introspection maybe from the people before the national debate happens."
Humphries spoke to the AP before attending services for Dorwin Stoddard, 76, who was killed in the rampage after he dove to the ground and laid atop his wife to protect her. He said he was worried about the threat, and the dozens of other angry e-mails he has received.
"I had nothing to do with the murders that happened or the shooting of Gabrielle Giffords," Humphries said. "And I wonder, if he (Fuller) is crazy or is he the canary in a coal mine? Is he saying what a lot of other people are holding in their hearts? If so, that's a problem."
Fuller described the shootings as "a bad crime drama" in an interview on CBS' "The Early Show."
Fuller said he felt a bullet that hit his knee but didn't know he had also been struck in the back. Fuller, a naval air veteran, drove himself to Northwest Hospital after being shot, according to the Arizona Daily Star. He was later taken to University Medical Center where he was released two days later.
He told The New York Times last week that he had trouble sleeping after he was wounded and repeatedly denounced the "Tea Party crime syndicate" in the interview. He said he placed some of the blame for the shooting on former Alaska Gov. Sarah Palin and other Republican leaders for creating a toxic atmosphere. Palin has denounced the attack, which does not appear to have been motivated by politics.
The hospital will determine when he will be released following the psych evaluation, Ogan said.
The Associated Press contributed to this report.