Tax reform debate diverted over questions about Romney's returns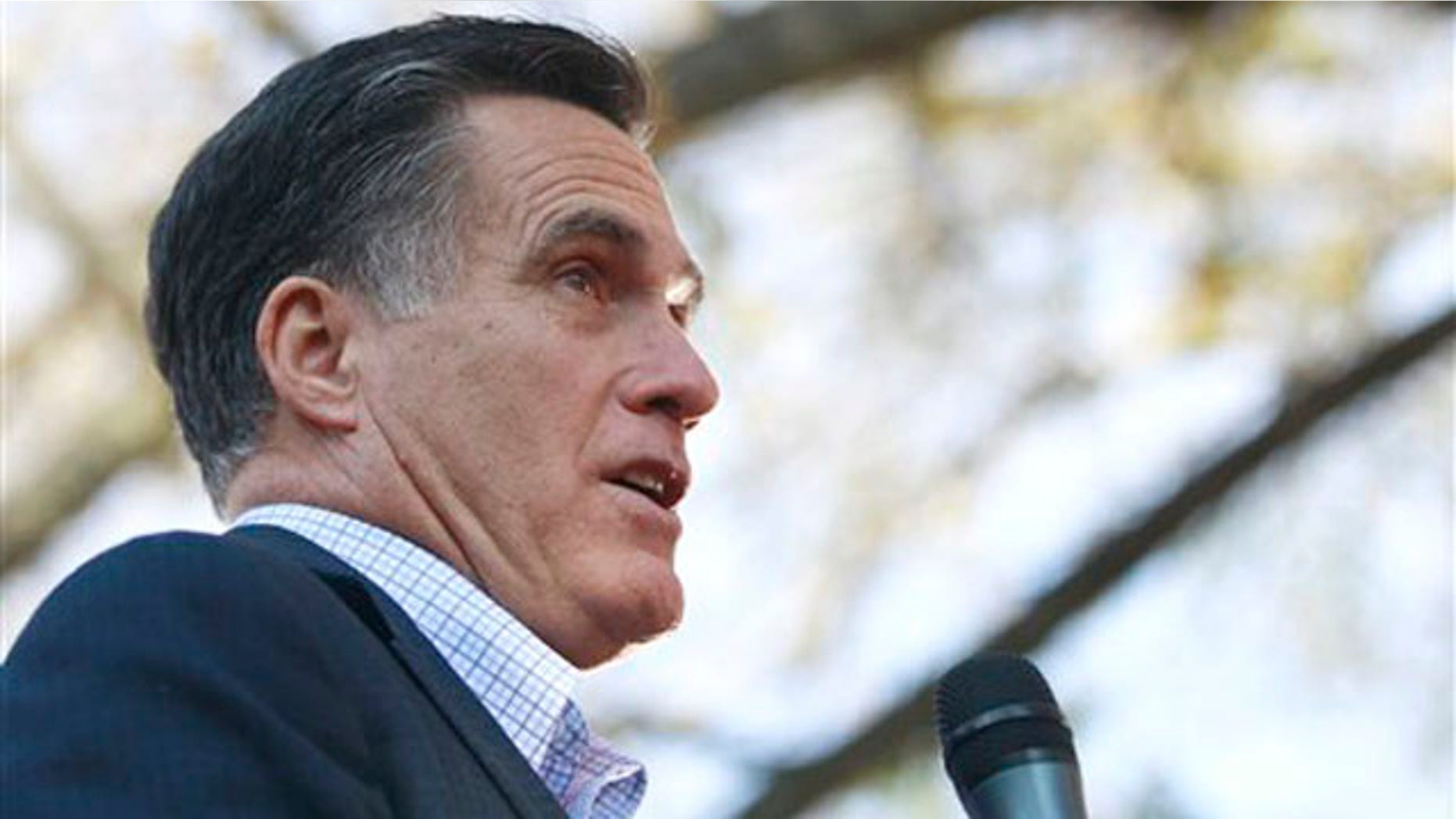 As opponents, including Republicans, seize on the idea that Mitt Romney pays a lower percentage in taxes than most middle-class Americans, advisers and strategists are suggesting the Republican presidential candidate rip the cloak off his returns soon rather than let the slow leaks do damage to his campaign.
Romney, who pays about the same amount of annual tax each year as billionaire Warren Buffett --  hero of the Democratic left because he has called for his taxes to be raised -- hasn't been accused of hiding anything improper in his tax returns. But the issue has been used by both rivals on the trail as well as Democrats in Washington, who wish to shape the election-year debate and argue the wealthy are not sacrificing enough.
"We learn, astoundingly in the case of what many consider to be their ultimate presidential candidate, that (Romney) paid 15 percent in taxes. Secretaries, rank-and-file citizens all across this country pay far more," Rep. John Larson, D-Conn., said Wednesday. "People in this country will have to suffer and continue to see programs cut so that the Mitt Romneys of the world can pay 15 percent in taxes? Come on. There's a better way to do this."
Romney hasn't helped quiet the melee. Offering bits and pieces about his estimated $250 million wealth, he suggested on Tuesday that his $375,000 in speaking fees from February 2010 to February 2011 were "not very much."
The comment -- while perhaps relevant in relation to others on the high end of the speakers circuit -- has hurt Romney as he struggles to define himself. Rather than describe himself as a canny success story and a natural leader for the world's largest economy, his rivals are seizing on the image of the former Massachusetts governor as an out-of-touch, lofty member of the richest 1 percent.
"Three-hundred-thousand dollars isn't a few extra bucks to me," Rick Santorum told Fox News on Wednesday.
Romney said at Monday's debate that he's open to releasing his returns around April. He then said Tuesday he'd release his tax returns for the most recent year. Many say that's too late.
"He cannot be evasive," Ed Rollins, a Republican strategist and former campaign manager to Ronald Reagan, told Fox News. Rollins said Romney should have released his tax documents before he even launched his campaign.
Romney should "put them out sooner than later because it's always better to have full disclosure," New Jersey Gov. Chris Christie, one of Romney's top surrogates, said in an interview on NBC's "Today" show Wednesday.
The issue of Romney's taxes popped up again late Wednesday when ABC News ran a report claiming he has millions of dollars in investment funds in the Cayman Islands. The report said up to $8 million is invested in at least a dozen funds on one Cayman registry. But the Romney campaign disputed the report's suggestion that the Cayman Islands accounts are used as a tax haven, calling that "flat wrong."
"The Romney's investments in funds established in the Cayman Islands are taxed in the very same way they would be if those funds were established in the United States. These are not tax havens and it is false to say so," Romney spokeswoman Andrea Saul said in a statement.
Romney's opponents continued to antagonize him.
Newt Gingrich told radio host Laura Ingraham on Tuesday that Romney "owes" it to the people of South Carolina to release his 2011 records before Saturday's primary.
As for the 15 percent rate Romney pays, Gingrich noted that's the optional rate he wants to offer people in his tax plan.
"I think we ought to rename our flat tax," he said Tuesday. "We have a 15 percent flat tax, so this would be the Mitt Romney flat tax. All Americans would pay the rate Mitt Romney paid. I think it's terrific."
Rick Perry had less fun with the topic.
"It is important for Mitt to release his tax returns," Perry told Fox News, arguing that if something untoward were found in the files, it could hurt the GOP's chances to take back the White House. "We can't fire a nominee in September. By then, it's too late. ... This is not a personal attack at all. This is about who is the candidate -- my taxes have been out since the 80s."
Romney effective tax rate, which he describes as "probably closer to the 15 percent rate than anything," is far below the top income tax rate of 35 percent, primarily because his income derives in large part from investments -- which are taxed at a 15 percent rate, rather than on income, which is on a sliding scale.
The idea behind a lower tax on investments is that it could encourage more investment in the economy that leads to job creation. President Obama has proposed slashing capital gains rates for small business.
And while those who earn the bulk of their income from investment pay a relatively low rate, the wealthy still compose a huge chunk of the country's tax revenue base.
The top 5 percent of earners in the country contribute nearly 59 percent of total taxes in America, according to 2009 figures, though they earn 32 percent of all income in America. On the flip side, 43 percent of working Americans did not pay any federal income tax in 2009 and IRS data show that the bottom 50 percent only pay 2.25 percent of total taxes overall.
Lawmakers in Washington have battled over the past year on the topic of whether the wealthy should pay more in taxes. Democrats initially tried to impose a surtax on millionaires to pay for a short-term payroll tax cut before abandoning the idea.