Study touted by feds says married women must 'calm down' in spousal spats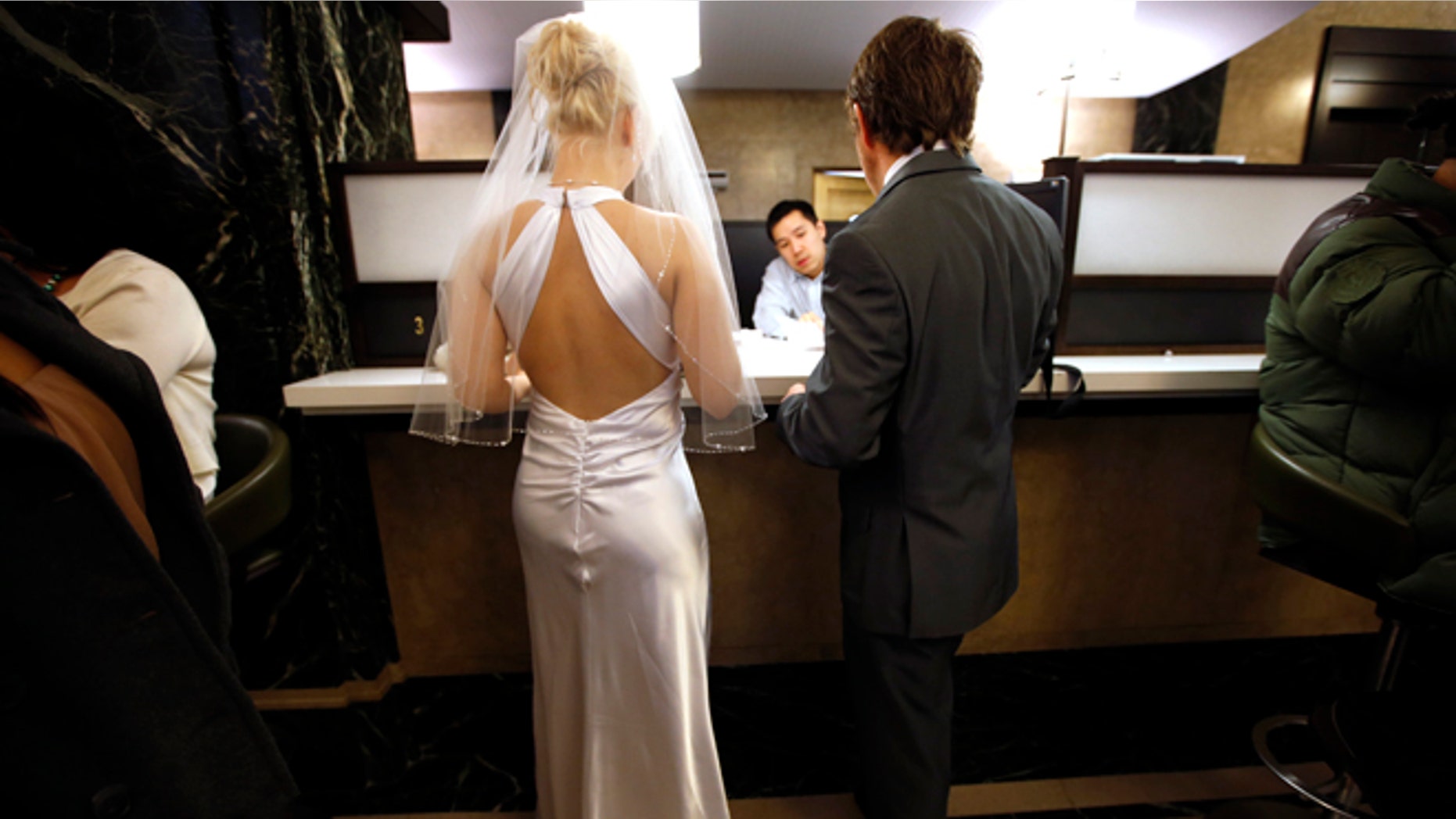 Maybe the federal government ought to stay out of marital fights, especially when its message to wives is to "calm down."
But that's exactly where the Department of Health and Human Services came down in a recent radio public service announcement, citing a study that says marriages are happiest when wives - not husbands – quickly calm down during arguments.
A silky-smooth voice begins the "Healthbeat" broadcast by saying plainly: 'Calm down.'
Ira Dreyfuss, the man behind the voice, goes on to cite the study by a researcher at the Pacific Graduate School of Psychology in Palo Alto. The study points out that the overall happiness of the married couple did not improve when the husband regained his composure.
HHS bills "Healthbeat" as a service that provides health promotion and disease prevention. The program started back in 2005 and offers "tips" five days a week. Past audio files included "Today's the Day," which discussed the benefits of flu vaccinations and "Kids Choking," which explored a study that said more than 30 children a day are treated for nonfatal cases of choking "related to food."
Some experts questioned the merits of the "Calm Down' study because there are so many factors behind arguments.
Dr. Bruce Berman, a psychologist in New York who works with married couples, did not see the study but has seen similar ones that say a happy relationship is one where the woman feels the man is trying to meet her needs.
But he questions parts of the study out of California. For one thing, a man can withdraw during an argument and create more tension in the relationship.
"It's important in a relationship  to step back and see where the other side is coming from," he said.
Shaunti Feldhahn has spent 11 years researching relationships and is about to publish a book called, "The Surprising Secrets of Highly Happy Marriages: The Little Things That Make a Big Difference."
She said men and women, in most cases, are wired differently. A woman has no problem articulating feelings during an argument while a man can find it difficult to process his emotion and his brain can go into the fight-or-flight mode, she said.
"He's conflicted because he doesn't want to fight the woman he loves, so he might need to step away and process everything," she said. "And this, of course, can just trigger her concerns."
A woman often needs resolution and if she does not get the resolution the problem can continue to bug her, she said. A man, however, can feel inadequate and find it difficult to articulate his feelings.
"One of the keys is understanding each other," she said.