Study: 80 Percent of Lawmakers Lack Academic Background in Business, Economics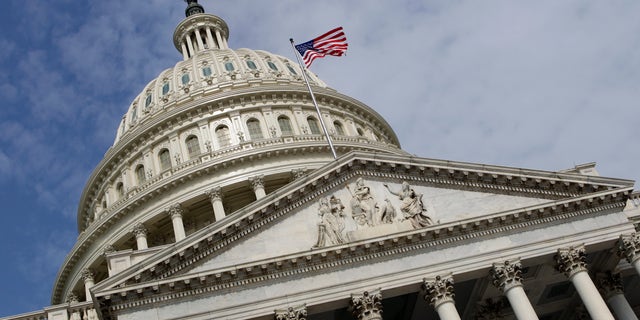 Congress might want to find some consultants as it tries anew to tackle the country's deep deficits. A report from the Employment Policies Institute finds that only one in five members of Congress has an academic background in business or economics.
The organization looked at lawmakers' college degrees and found that most of them -- 55.5 percent -- majored in either a government-related field or "humanities." Just over 8 percent majored in economics, while almost 14 percent studied business or accounting.
The numbers raise questions about their ability to tackle tough economic challenges when they return from break early next month. The Obama administration, as well as lawmakers touring their districts, are clamoring for a new approach to the jobs crisis. Meanwhile, a congressional "supercommittee" is set to get to work finding $1.5 trillion in deficit reduction over the next decade.
But that supercommittee may have the same education deficit as the rest of Congress. Just four of the 12 members on that committee have an academic background in economics or finance -- Rep. Jeb Hensarling, R-Texas; Rep. Dave Camp, R-Mich.; Rep. Xavier Becerra, D-Calif.; and Sen. Max Baucus, D-Mont.
Others earned professional experience in the field. Sen. Pat Toomey, R-Pa., was an investment banker. Sen. Rob Portman, R-Ohio, was a lawyer who ran his own practice before being appointed U.S. trade representative and later becoming head of the White House budget office under the George W. Bush administration.
Aside from Portman, six others were attorneys in their private lives -- Sen. Jon Kyl, R-Ariz.; Sen. John Kerry, D-Mass.; Rep. Chris Van Hollen, D-Md.; Baucus; Becerra; and Camp.
Two other committee members, Rep. James Clyburn, D-S.C., and Sen. Patty Murray, D-Wash., were educators. Rep. Fred Upton, R-Mich., was a congressional aide.
EPI's Defeat the Debt project released the study on lawmakers' academic background.
"This research suggests that our elected representatives may want to dust off their Econ 101 textbook (if they have one) before trying to tackle the weighty questions about the impact of taxes, spending and debt on our economy and the labor market," the group wrote.