St. Louis Cardinals Manager Backs Arizona Immigration Law, Welcomes Tea Partiers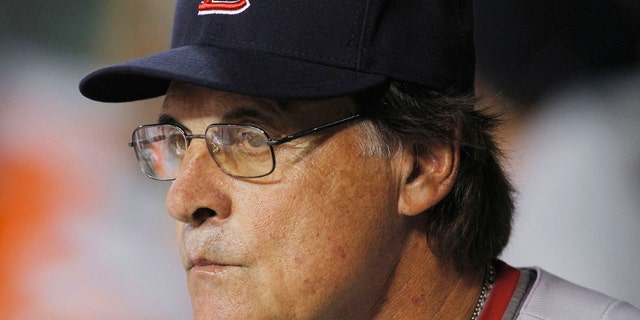 Talk about being a good sport.
St. Louis Cardinals Manager Tony La Russa on Tuesday said he's a "supporter" of Arizona's immigration law and welcomed local Tea Partiers who were inside the stadium to show Arizona solidarity -- even though his team was facing off that night against the Diamondbacks.
La Russa, talking to reporters, addressed the subject because dozens of St. Louis Tea Party members were at Busch Stadium to demonstrate in support of the Arizona law.
The Cardinals manager, who attended Florida State University's School of Law and is one of only five lawyers ever to manage a Major League Baseball team, said he thinks the Tea Partiers are "correct" on "a lot of things" and welcomed competing points of view into his team's stadium.
"I'm actually a supporter of what Arizona's doing. ... The national government doesn't fix your problem, and you've got a problem, they've got to take care of it themselves," La Russa said.
Spectators interviewed by KSDK-TV weren't so pleased by the Tea Party presence and said politics should be kept out of the ballpark. But La Russa described the stadium as a forum for ideas, not just fly balls.
"Anybody, I mean if you had the opposite view and you wanted to come out and have your signs, this is great," he told reporters. "You're going to have 40,000 people here to see it. Perfect. I don't care."
The comments may not have boosted team spirit much on the Diamondbacks side. St. Louis trounced Arizona 8-0. But the interview won plaudits from the St. Louis Tea Party.
Organizer Bill Hennessy wrote on the group's website that La Russa had "earned a whole new level of respect."
"In addition to being a puppy lover, the man seems to get borders, law, and freedom of association," he wrote. La Russa founded an animal rescue organization in California.