Brewer: 'Disturbing' That Feds Spend More on Mexico Than Border Guard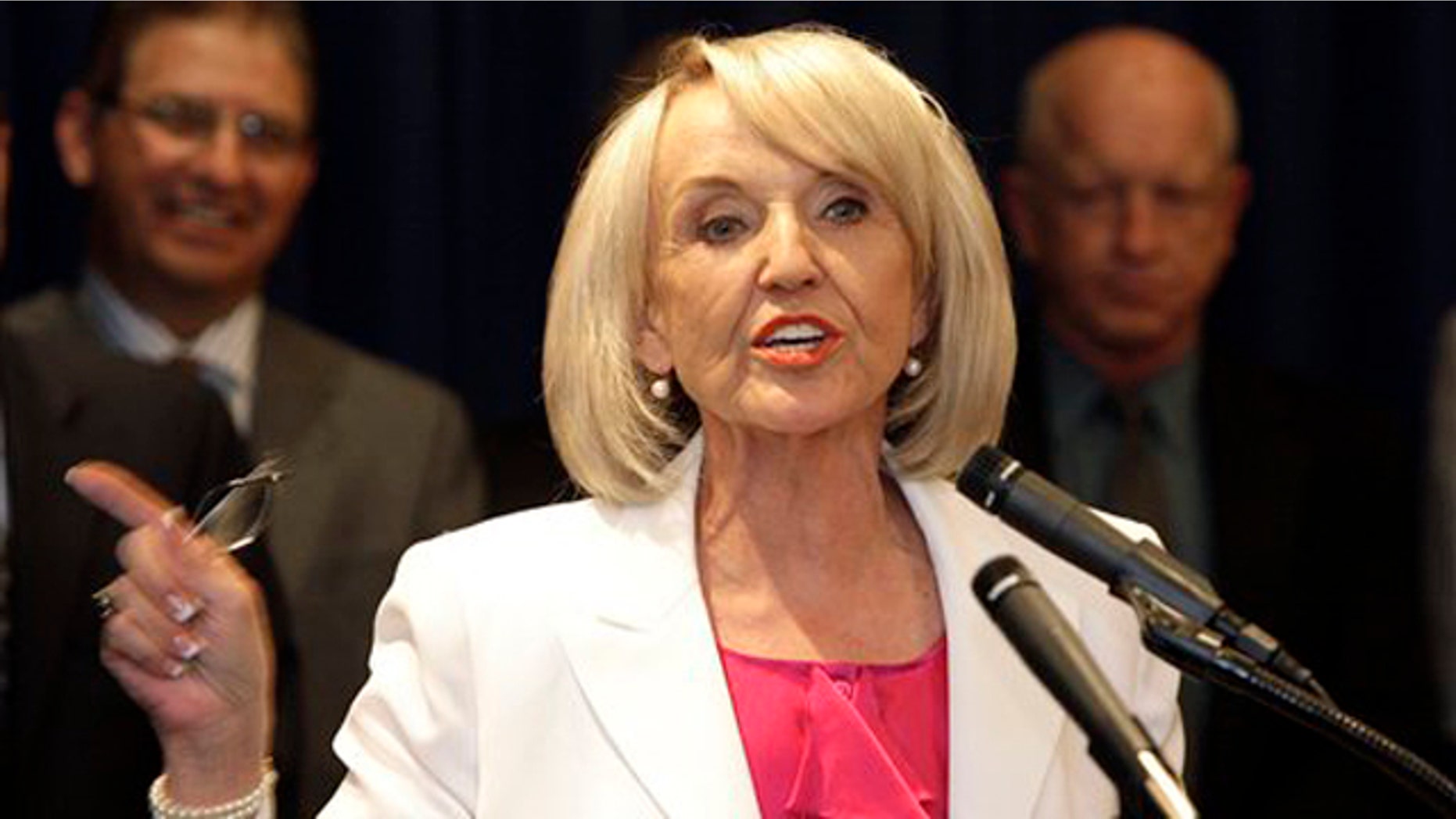 Arizona Gov. Jan Brewer wants the federal government to spend more on border security -- at least more than it does on Mexico.
The Republican governor is slamming Washington for committing more than double the amount of funding next year to Mexico than it does to National Guard along the U.S. side of the southern border.
"They're giving more money to Mexico," Brewer said after meeting with administration officials Monday, calling the disparity "very, very disturbing."
There's a bit more nuance behind the claim. According to her office, Brewer was referring to the administration's fiscal 2011 budget projections committing $135 million to a National Guard increase along the southern border versus $310 million to Mexico via the Merida Initiative -- a program started under the Bush administration that helps Mexico and other Latin American countries fight drug gangs and other organized crime.
Those figures don't factor in the $600 million Obama is calling for in additional Border Patrol, ICE agents and other border personnel -- far more money than Mexico receives through the Merida Initiative.
But Brewer spokesman Paul Senseman said the point the governor was trying to make is that the administration plans for on-the-ground border enforcement just aren't tough enough.
While Obama is calling for 1,200 National Guard troops along the southern border, Brewer has endorsed a plan calling for 6,000.
Senseman said on this front, the governor wants the U.S. government to be spending at least as much as it does on Mexico -- though the Mexico aid program is "critically important." He said the message Brewer has gotten from the administration is that the proposals on the table are "as good as it gets."
"It's clear from Governor Brewer's perspective that what has been proposed here to solve Arizona's border security crisis is woefully inadequate," he said.
The White House describes the commitment the president has made to securing the border as significant. Press Secretary Robert Gibbs noted Tuesday that 524 of the 1,200 National Guard troops are going to Arizona.
"There obviously is and continues to be extraordinary efforts that we're taking to secure our border as part of the beginnings of comprehensive immigration reform," Gibbs said. "The president has made a big commitment to securing the border and to Arizona."