'Serious deficiencies' exist in $50 million justice project in Afghanistan, report finds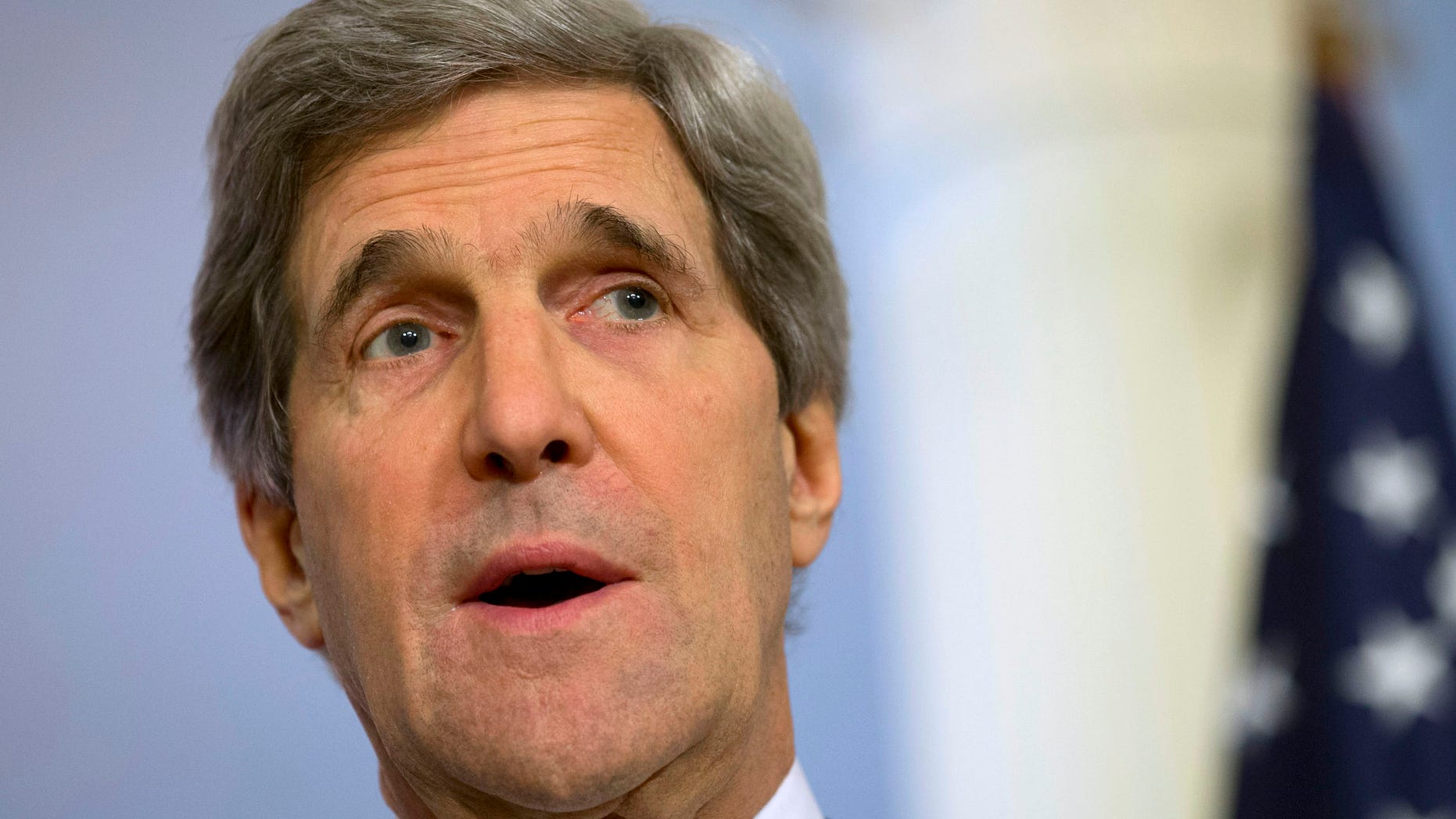 A contract award made to an organization to promote the rule of law in Afghanistan does not appear to contain basic provisions that would allow the State Department to ensure proper oversight of a project expected to cost U.S. taxpayers $50 million, federal inspectors said Thursday.
In a letter to Secretary of State John Kerry, the Office of the Special Inspector General for Afghanistan Reconstruction said there were "serious deficiencies" in the government's award to the International Development Law Organization, which is based in Rome, for the Afghanistan Justice Training Transition Program.
Special Inspector General John Sopko told Kerry that the award does not contain enough oversight requirements -- a possible indication that the State Department's Bureau of International Narcotics and Law Enforcement Affairs is scaling back oversight of a program central to U.S. efforts to promote the rule of law in Afghanistan.
The State Department said that while the program is new, there are oversight procedures in place to track its implementation.
On Dec. 27, the bureau offered the Italian organization $47.8 million in exchange for work on the latest iteration of the regional justice sector training efforts that it began in Afghanistan with the Justice Sector Support Program. That program has been implemented by Pacific Architects & Engineers of Arlington, Va.
The new contract called for the International Development Law Organization to replace the Virginia firm as the provider of regional training services to the Afghan justice sector, although Pacific continues to implement two other components of the program.
Sopko's letter said his office "was disturbed to learn" that the International Development Law Organization agreement contained even fewer oversight requirements than the Pacific Architects & Engineers contract.
State Department deputy spokeswoman Marie Harf said the department shares the inspector general's goals of implementing programs that are free from waste, fraud and abuse. She said the letter that established the program to be implemented by International Development Law Organization is accompanied by a 50-page addendum that includes a robust monitoring and evaluation plan.
"While this program is new, there have been no allegations or evidence of fraud, waste or mismanagement of the Justice Training Transition Program, and there is a robust oversight in place for it ... through our daily contact with the implementers on the ground," she said.
"The program's only been in place about six months, but all of the oversight programs are currently on track."
The International Development Law Organization issued a statement claiming that the inspector general's letter to Kerry contained factual errors and assertions based on incomplete information. It said it has a track record of delivering rule-of-law programs in Afghanistan, as well as other parts of the world, on time and within budget.
The organization said in a statement issued Thursday that it takes "responsible use of taxpayer dollars very seriously,".