Senators demanding answers about NTSB's role in reality television series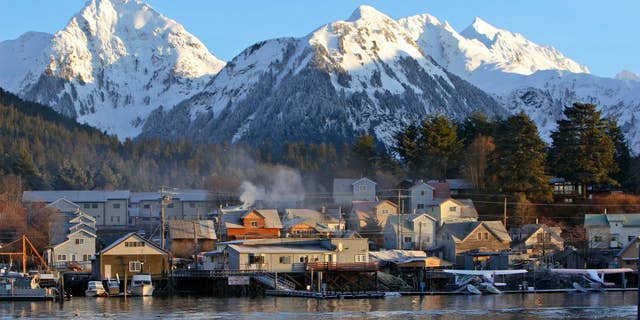 The Smithsonian Channel's new docu-series is intended to shine a positive light on the work of federal transportation investigators as they seek answers to the cause of six airline crashes that occurred in Alaska in 2015.
But "Alaska Aircrash Investigations" has drawn less than positive reviews from Senate appropriators, who have questioned the propriety of the National Transportation Safety Board being involved in the show's development and are demanding to know if taxpayer dollars went to support it.
"As we all know Alaska is the land of reality TV shows of late and while some of them are entertaining, the investigation of aircraft accidents is not an entertainment sport or activity," said Alaska Sen. Lisa Murkowski of the inclusion of language directing the agency clarify whether appropriated funds were used to support the show.
"I don't believe our federal agencies should be involved in reality TV shows," she added during the markup of the Transportation, Housing and Urban Development fiscal 2017 spending bill.
Murkowski has long been critical of the show that highlights investigations into six plane crashes in her state.
In a March 8 letter to NTSB Chairman Christopher Hart, the senator questioned the agency's decision to go "Hollywood" by participating in a show which "cannot help but to sensationalize tragic aviation mishaps for public consumption."
The amendment to the spending bill directs the NTSB to "expeditiously" answer questions posed in that letter.
In a statement to FoxNews.com, NTSB spokesman Christopher O'Neil said the only expense incurred by the agency regarding the series was the salaries of public affairs and "other staff personnel" that were for duties "within the normal scope of these employees' responsibilities."
O'Neil defended the agency's decision to participate in the project saying it was "consistent with other outreach and education initiatives by NTSB that inform the public about what the NTSB does."
O'Neil did not offer comment before deadline. He did tell the Alaska Dispatch News in March that his agency was "compiling the information necessary" to comply with Murkowski's questions.
The NTSB's involvement began in September 2015 when it reached an agreement with Lucky 8 Television, LLC to provide assistance with the production of a "documentary style" reality show, including granting what the committee characterized as "unparalleled access to current and ongoing investigations, including access to information that had not been available to the public or the families of victims."
Murkowski and Alaska tourism industry officials voiced concerns the program would negatively affect travel to the state and would leave a "lasting impression" in the minds of visitors that it is unsafe to travel to the state.
Stephen Worley, deputy communications director for the committee, told Foxnews.com in an email that they "expect to receive thorough responses from the NTSB within the next few weeks."
The six-part series began airing on the Smithsonian Channel on March 13, 2016.