Senators Call on Obama to Resolve Dispute With Pelosi Over 'Torture Photos'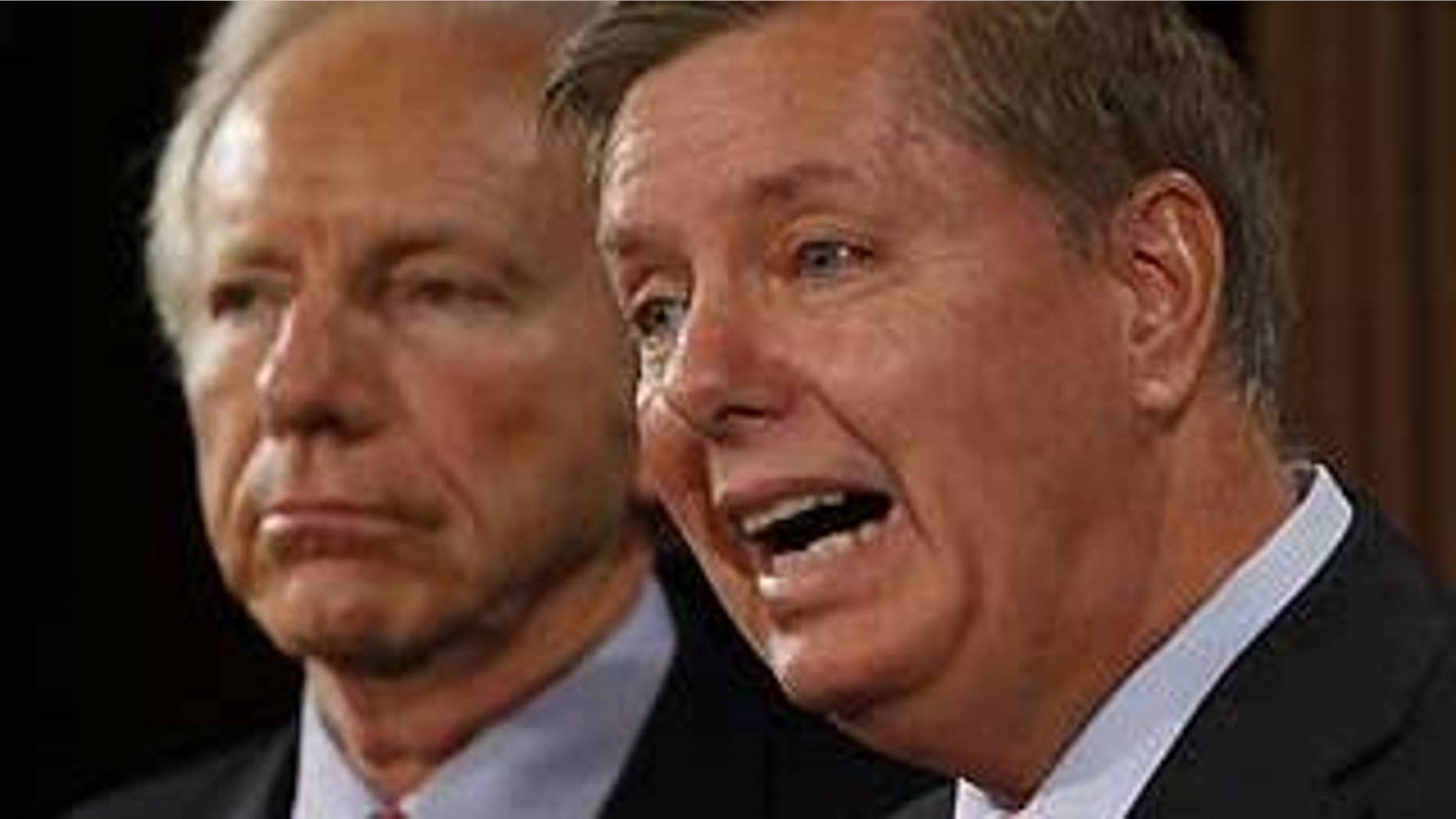 Key senators say they want the White House to prevent House Democrats from derailing an attempt to lock down photos that allegedly show detainee abuse at the hands of U.S. troops, and suggested President Obama is bowing to his political left by not intervening.
House Democrats are trying to kill an amendment to a war spending bill that would prohibit the release of the so-called "torture" photos. The American Civil Liberties Union had filed a Freedom of Information Act lawsuit seeking release of the pictures.
Though House Speaker Nancy Pelosi said Thursday that "no final decision" has been made on the language, a Democratic source said Pelosi is dropping the amendment to coax anti-war Democrats into voting for the $100 billion supplemental spending for the war in Afghanistan and operations in Iraq.
If that happens, the amendment authors, Sens. Joe Lieberman, I-Conn., and Lindsey Graham, R-S.C., are threatening a filibuster on the Senate side, which had unanimously approved the amendment when it sent the bill back to the House.
To avert a showdown, Graham, Lieberman and Sen. John McCain, R-Ariz., are urging President Obama to sign an executive order to classify the photos -- in effect bypassing Congress to get the job done.
"President Obama can and should resolve this issue today by classifying the photographs through executive action," McCain said in a written statement, saying he's "disappointed" with House Democrats.
So far, no dice, Graham told FOX News.
Graham said that even though White House officials, who support suppressing the photographs, helped him and Lieberman write the amendment, all they hear now is "radio silence" from Pennsylvania Avenue.
"He just won't sign it," Graham said. "I don't know why, unless he just doesn't want to anger the left."
House Minority Leader John Boehner, R-Ohio, chided House Democrats for moving to take out the provision, saying the release of the photos would put soldiers at "greater risk and make America less safe."
"It's pretty clear from what I am hearing that Democratic leaders under pressure from the far left appear to be ready to take that language out of the bill," Boehner said. "I think they are making a very big mistake."
Senate Majority Leader Harry Reid, though, told reporters that no matter what happens with the war funding bill, the pictures will stay under lock and key.
"The pictures are not going to be released," Reid, D-Nev., said, adding that there are "many options" for ensuring this.
"There is always the possibility the court could act not to release the photos," said Sen. Dick Durbin, D-Ill.
FOX News' Trish Turner contributed to this report.