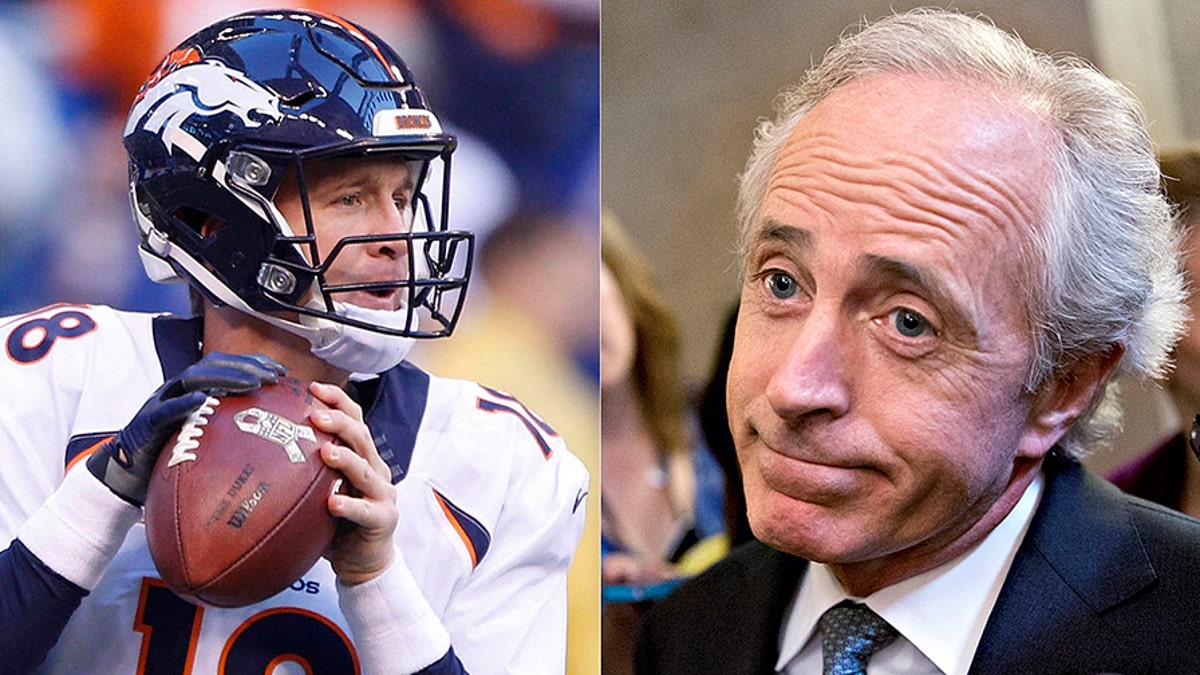 Less than 24 hours after Sen. Bob Corker, R-Tenn., made the surprise announcement that he will not run for reelection in 2018, speculation is mounting over who could take his place.
A governor? An outspoken conservative House member? Or what about Peyton Manning?
Front and center is Tennessee Gov. Bill Haslam, who is term-limited and will finish his final term in 2018. When asked about his political future in February, Haslam didn't rule out a potential Senate run. Tom Ingram, a campaign strategist for both Corker and Haslam, told the Associated Press that he thinks Haslam will seriously consider making a bid for Corker's seat.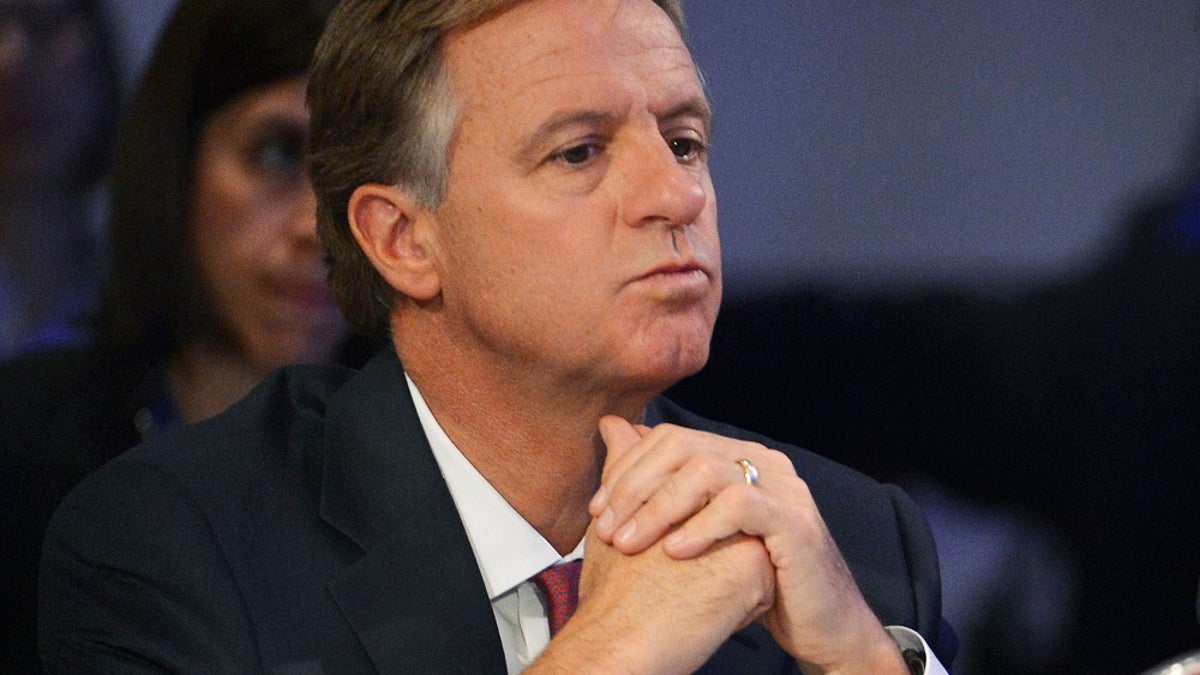 But then there's Manning, the former star NFL quarterback who also played for the University of Tennessee and is already being floated for the job.
Corker himself told Politico he's spoken with Manning and said he'd "be great in public office." He said it's "possible" he'd run, but not necessarily likely.
"If he were to run nobody in their right mind would consider running against him," Corker told Politico, adding, "I would not be putting in the headlines today that he's going to be running for the Senate."
The two-time Super Bowl champion was spotted golfing with Trump and Corker earlier this year. His wife, Ashley, bought a share of the NBA's Memphis Grizzlies in 2012.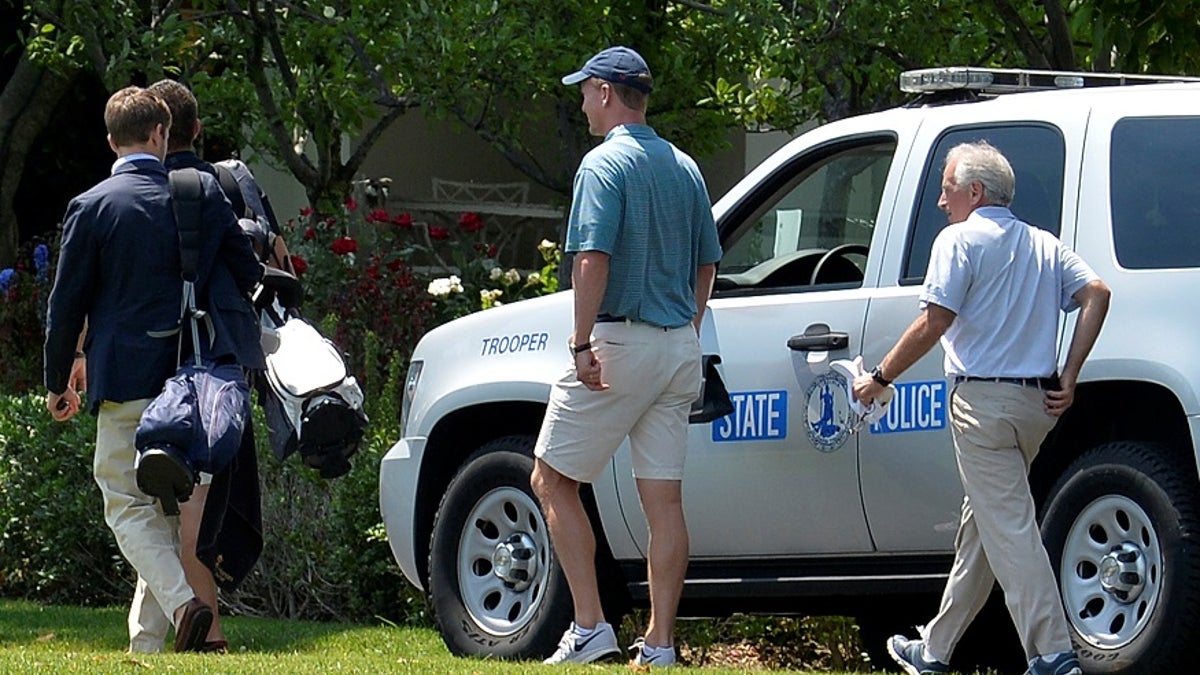 Rep. Scott DesJarlais, R-Tenn., told Business Insider that Manning might be eyeing Sen. Lamar Alexander's seat instead. Alexander, Tennessee's other senator, is 77 years old and is up for reelection in 2020.
Manning "is a great guy and a popular guy," DesJarlais said.
Also a potential contender is Rep. Marsha Blackburn, who told The Hill Tuesday that she is considering running for the vacant seat. Like Corker and Haslam, Blackburn has strong approval ratings in Tennessee and would be considered a favorite for the opening.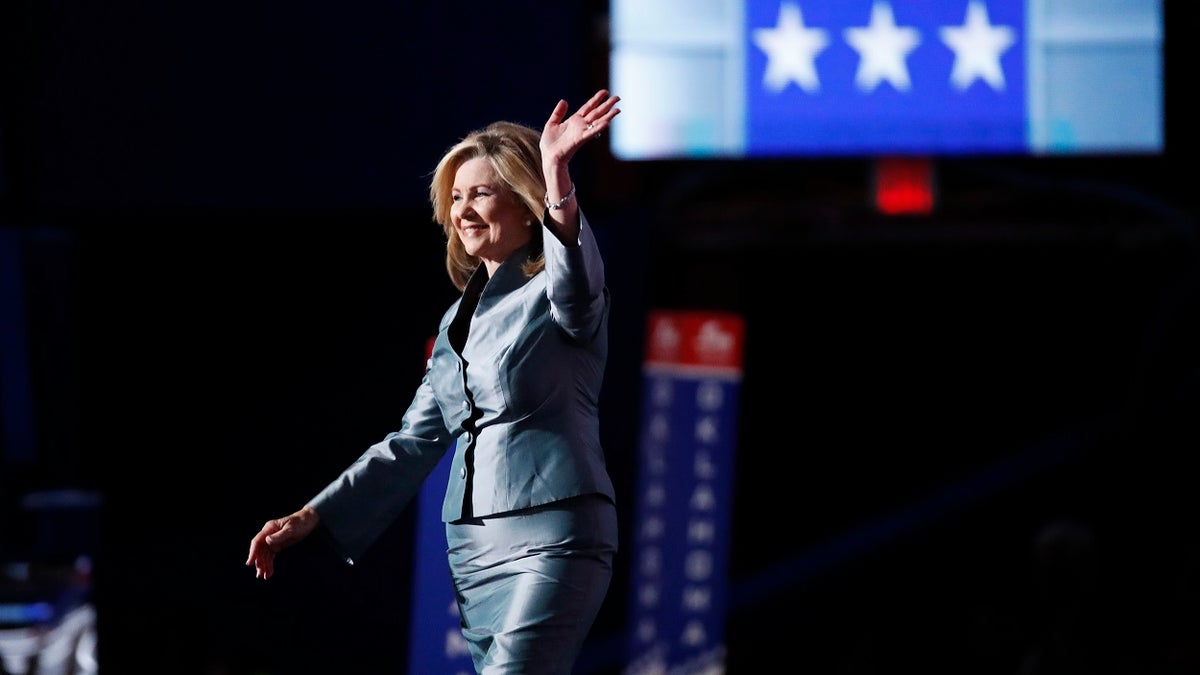 Andy Ogles, a conservative activist, had already announced that he would challenge Corker in 2018. Ogles was formerly the head of Americans For Prosperity in Tennessee, a Koch-funded advocacy group, and is the lone Republican who has publicly declared his candidacy.
"We need new faces in Washington who share President Trump's mission to drain the swamp," Ogles said in a statement after Corker's announcement. "Grassroots activists across Tennessee have had my ear for years telling me how Tennessee needs someone who will stand up for Tennesseans and hold true to their promises."
TRUMP TURNS ON GOP SEN. CORKER OVER 'COMPETENCE' COMMENT
State Sen. Mark Green is also seen as a potential Republican contender. He reportedly met with former White House chief strategist Steve Bannon on Monday, just a day before Bannon helped Judge Roy Moore beat the incumbent and Trump-backed Sen. Luther Strange in an Alabama special election.
Green was also Trump's pick to be Army secretary, but he withdrew his nomination after comments he made regarding evolution, Islam and gay rights were made public and heavily scrutinized.
CORKER WITHDRAWS FROM TRUMP VP NOMINATION
Clay Travis, the controversial Fox Sports Radio host who told CNN on-air that he only believes in the First Amendment and "boobs," had said he was "toying with the idea" of challenging Corker.
The Tennessean reported that Dr. Manny Sethi, an orthopedic trauma surgeon; former Rep. Stephen Fincher and Joe Carr, who previously challenged Alexander, could also be GOP contenders.
James Mackler, a Nashville attorney and Iraq war veteran, is the only Democratic candidate who has officially declared his candidacy yet.
The Associated Press contributed to this report.