Senate unanimously OKs 10-year extension of Iran sanctions law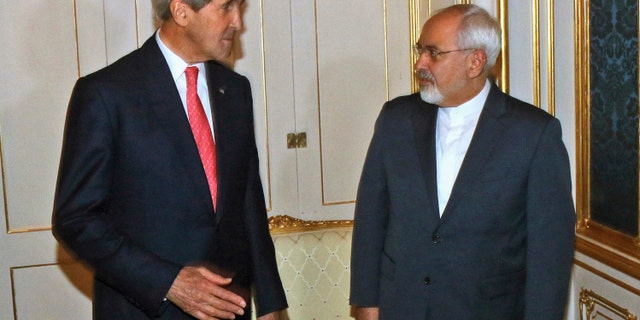 NEWYou can now listen to Fox News articles!
The Senate unanimously approved legislation Thursday that extends by 10 years the ability of the United States to hit companies who do business with Iran with economic sanctions.
The extension of the Iran Sanctions Act, first passed in 1996, allows the United States to punish Tehran if the Islamic Republic does not live up to the terms of the controversial Iran nuclear deal. The bill now goes to President Obama's desk for signature.
While Obama is expected to sign the legislation, the White House had previously said he wouldn't if they perceived it as undermining the nuclear agreement. A senior Obama administration official told The Associated Press that they did not see it as violating the terms of the deal, although it does consider it largely unnecessary.
The bill passed the House by 419-1 and passed 99-0 in the Senate. The legislation was first passed by Congress in 1996 and has been renewed a number of times since then.
Senate Majority Leader Mitch McConnell said the law is important in order to be able to stop Iran's "persistent efforts to expand its sphere of influence" while Sen. Ben Cardin, D-Md. – the senior Democrat on the Senate Foreign Relations Committee -- said renewing the law is necessary in order to retain a "credible deterrent" if Iran dodges its responsibilities.
Congress approved the Iran Sanctions Act 20 years ago to block major foreign investment in Iran's energy sector. The goal was to deny Tehran the ability to financially support terrorism and build nuclear and ballistic missile capabilities.
The Associated Press contributed to this report.