Senate panel advances Lew nomination for Treasury secretary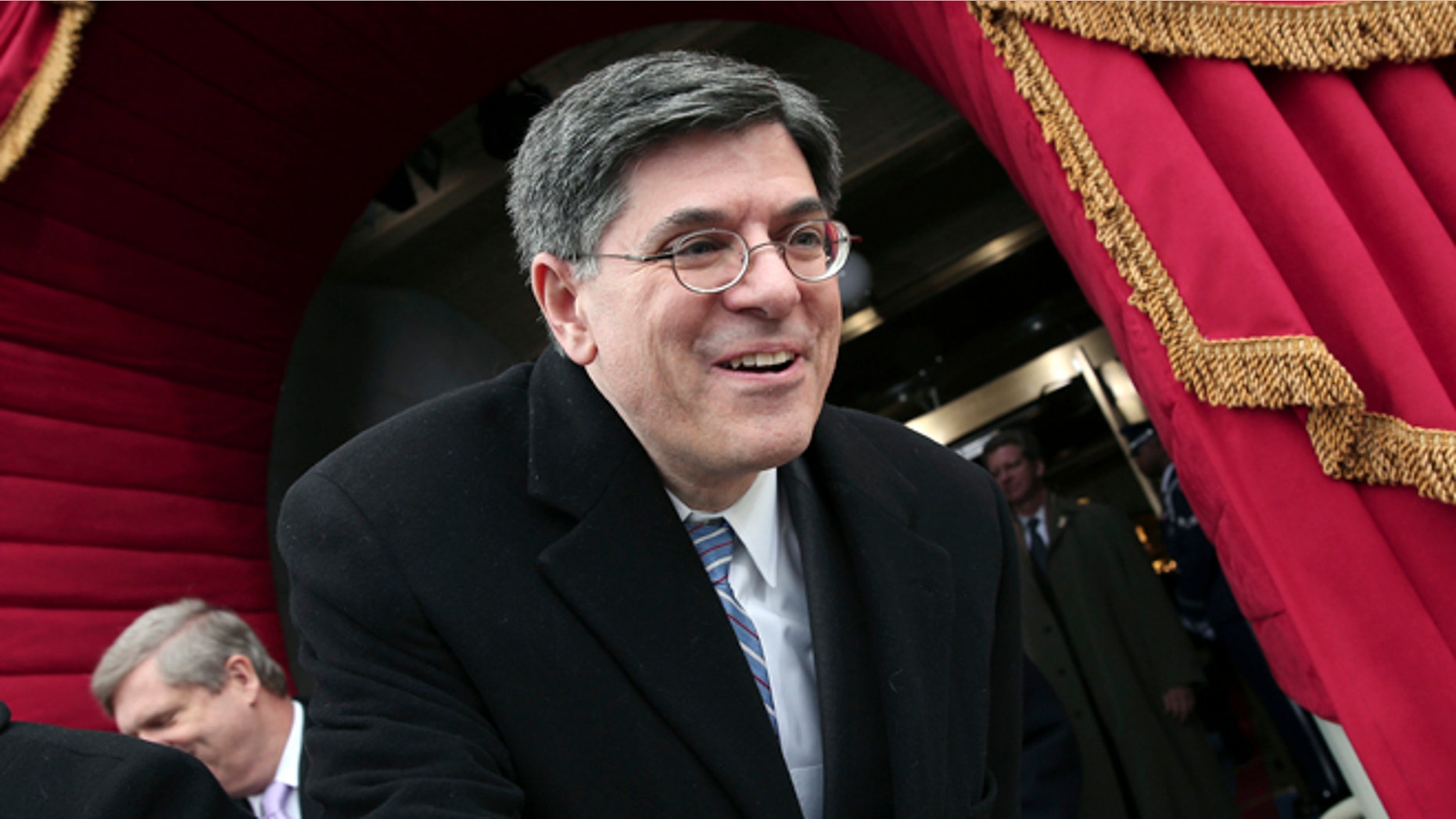 A Senate committee advanced Jack Lew's nomination for Treasury secretary Tuesday, with the nominee overcoming Republican concerns about his record at Citigroup and his promotion of unbalanced budgets while working for the Obama White House.
The Senate Finance Committee voted 19-5 in favor of Lew, sending his nomination to the floor.
As of Tuesday, there were no known threats to filibuster the nomination -- as Republicans did earlier this month with the nomination of Chuck Hagel for Defense secretary. The Senate plans to bring up Hagel for a test vote again at noon.
Ahead of the committee vote, Lew got a boost when the panel's top Republican, Sen. Orrin Hatch, R-Utah, announced he would support the nominee. Hatch said he had "serious reservations" about Lew, but he believes the president deserves a "fair amount of deference" in picking his Cabinet.
Lew had endured tough questioning during his confirmation hearing.
Republican lawmakers pointedly asked him why he accepted a nearly $1 million bonus from Citigroup in early 2009. At the time, Citigroup had received a $45 billion bailout and was about to get an even bigger federal guarantee.
Citigroup ultimately paid the money back, plus an additional $13 billion, and never had to rely on the guarantee.
But Sen. Chuck Grassley, R-Iowa, questioned why Lew thought it to be "morally acceptable" to take the money from an "insolvent" company receiving federal aid.
Lew said he was compensated in a manner consistent with how other employees were paid.
At the time, Hatch, R-Utah, said Lew's explanation "seems just a little bit to me like saying 'gee, Dad, everyone was doing it.'"
Before the bonus, Lew said his base salary was $350,000.
Republicans also questioned Lew's role in promoting President Obama's budgets as White House budget director and later chief of staff.
Sen. Jeff Sessions, R-Ala., had accused Lew of "deliberate" deception, saying statements Lew made while serving as director of the Office of Management and Budget should disqualify him from the position.
In 2011, Lew repeatedly asserted that a budget proposal he had authored would eventually lead to a point where the country would no longer be adding to the debt annually.
That statement, though, did not count interest on the debt. It also referred to the debt as a percentage of GDP - Sessions described the statements as misleading.
Lawmakers also questioned Lew on a $56,000 investment Lew used to have in a fund registered in the Cayman Islands.
Lew acknowledged the investment but said he "didn't know at the time what the address of the partnership was." Asked whether he paid taxes on the fund, he said he actually "lost money on the investment."
The Associated Press contributed to this report.