Senate intelligence committee sets key vote on CIA director nominee Gina Haspel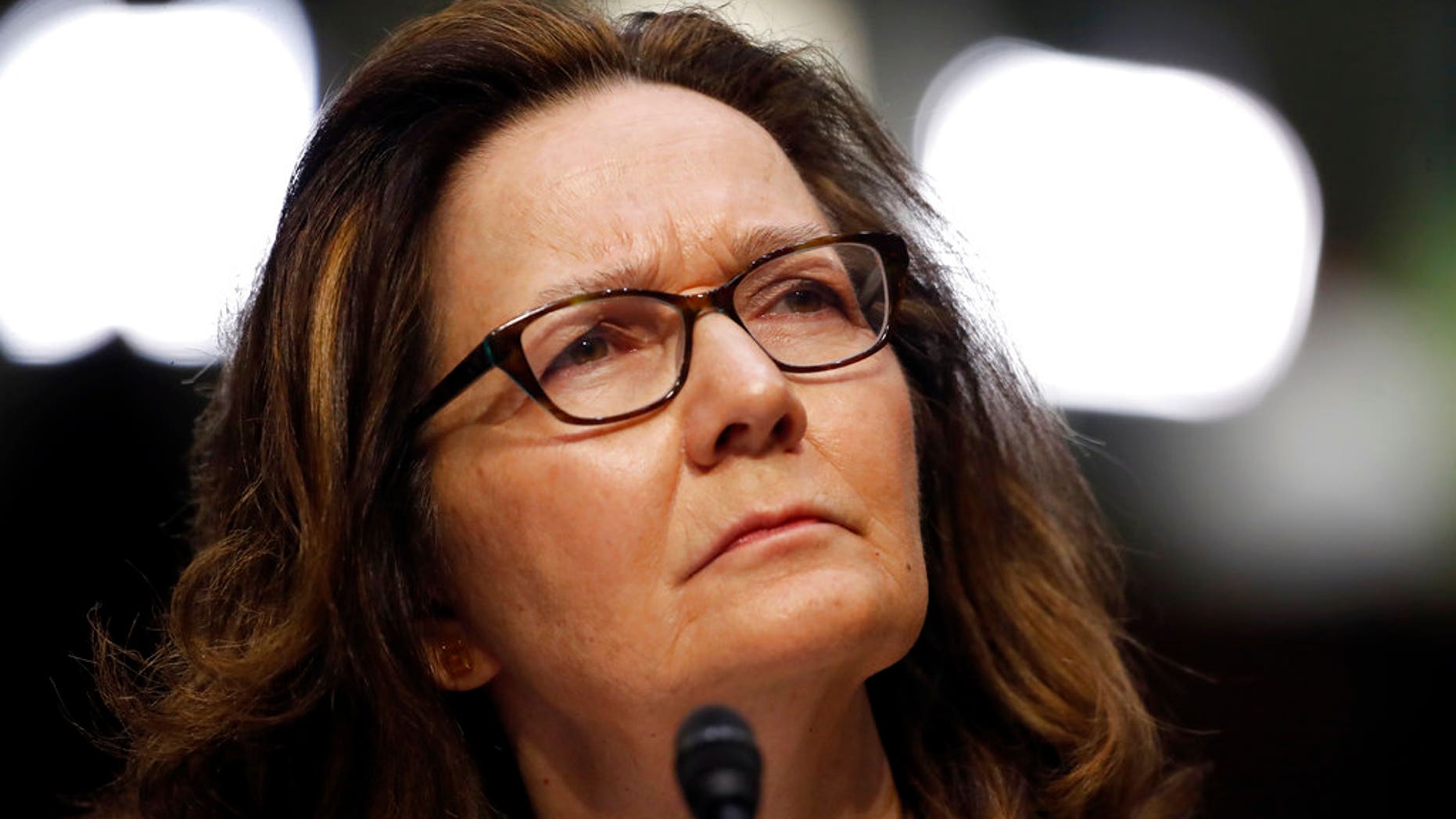 CIA director nominee Gina Haspel, who would be the first woman to lead the spy agency, is expected to pass a key committee vote that a congressional source told Reuters is now set for Wednesday.
The U.S. Senate Intelligence Committee will reportedly hold the vote behind closed doors, which is its traditional procedure. If approved by the committee, Haspel's nomination would head to the Senate, which is expected to narrowly confirm her appointment.
A second Democrat on Saturday said he would vote in favor of Haspel, even as Republican Sens. John McCain and Rand Paul have signaled they will buck President Trump and oppose her historic nomination.
Republicans hold a slim 51-49 majority in the Senate, with Vice President Pence able to break any tie vote. The Democratic support gives Haspel's contentious nomination some much-needed breathing room.
Democrats and some Republicans have expressed concern about Haspel's involvement in the post 9/11-era interrogation and detention programs.
But Sen. Joe Donnelly, D-Ind., this week announced that after a "tough, frank and extensive discussion," with Haspel, he would join fellow a Democrat, West Virginia Sen. Joe Manchin, in supporting her nomination.
WATCH: GREEN BERET WATERBOARDS HIMSELF TO SUPPORT HASPEL'S NOMINATION
Haspel headed up a base at a Thailand black-site prison in 2002. Enhanced interrogation techniques, such as waterboarding, were employed against terror suspects at the site.
Speaking at her confirmation hearing on Wednesday, Haspel vowed change in the CIA's interrogation operations.
"Having served in that tumultuous time, I can offer you my personal commitment, clearly and without reservation, that under my leadership on my watch CIA will not restart such a detention and interrogation program," she said.
However, Haspel refused to condemn past interrogation practices as "immoral," despite intense prodding from California Democratic Sen. Kamala Harris.
And some Republicans who support Haspel have also spoken out in support of enhanced interrogation techniques.
In an interview with Fox Business' Maria Bartiromo this week, former Vice President Dick Cheney said the techniques, such as waterboarding, helped aid in the capture of Usama bin Laden in the aftermath of the Sept. 11 terror attacks.
"Waterboarding was applied actually to only three individuals — one of those was Khalid Sheikh Mohammed, the mastermind of 9/11," Cheney said on "Sunday Morning Futures."
Cheney added that Mohammed was a "preeminent source" of information on Al Qaeda, according to a classified report.