Senate GOP leaders vow prompt hearings on Pompeo, CIA nominee Haspel
Senate Republican leaders are vowing to move quickly on confirmation hearings for President Trump's nominations of Mike Pompeo as secretary of state and Gina Haspel to replace Pompeo as CIA director.
Senate Majority Leader Mitch McConnell on Tuesday praised both of Trump's choices and has indicated the Republican-controlled chamber will begin hearings in the coming weeks.
"I have every confidence in Mike. He has earned the trust of the career officers at the CIA, and I am certain he will be an excellent secretary of state," the Kentucky Republican said.
"Gina Haspel has dedicated her professional life to the national security of the United States. … The president has made an excellent choice in asking her to take on the responsibilities of leading the CIA."
The nominations follow Trump's Tuesday firing of Secretary of State Rex Tillerson, who will officially leave his post as the country's top diplomat at the end of the month.
The hearing for Pompeo will be held by the Senate Committee on Foreign Relations. Committee chairman Bob Corker, R-Tenn., says the hearing will be in April.
Sen. Richard Burr, chairman of the Senate Select Committee on Intelligence, which will conduct the Haspel hearing, said Tuesday that he would consider her nomination "without delay."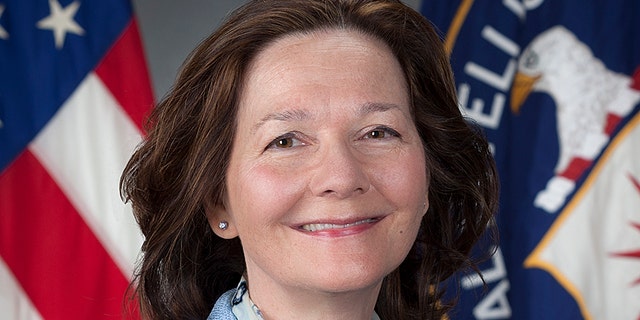 The North Carolina Republican also said he personally knows Haspel and that she has "the right skill set, experience, and judgment to lead one of our nation's most critical agencies."
However, Haspel, the CIA's deputy director, is expected to face a more challenging confirmation process than Pompeo, a former Kansas GOP congressman who passed the confirmation process in January 2017 to lead the CIA.
But Pompeo and Haspel should get enough votes in their respective committee hearings because Republicans have the majority of members.
However, they'll will need 51 "yeas" when the entire chamber casts a final vote, which means they'll need support from Senate Democrats. And one has already suggested she will not support Haspel's nomination, over her role in the CIA's interrogation program.
"I voted against Mr. Pompeo's nomination to be CIA director because he failed to express moral opposition to torture, but Ms. Haspel has done much worse," said Sen. Tammy Duckworth, D-Ill. "Not only did she directly supervise the torture of detainees, but she also participated in covering it up by helping to destroy the video evidence."
And on Wednesday, Kentucky GOP Sen. Rand Paul, who has for years been critical of U.S. intelligence community spying, said he opposes the Pompeo and Haspel nominations.
"One of the things that I admire of President Trump is his opposition to the Iraq War," Paul said at a Capitol Hill press conference. "I'm perplexed about the nomination of people who love the Iraq war so much. … Advocating for regime change is not a diplomatic. Somebody needs to advocate for diplomacy. Pompeo doesn't fit the role of chief diplomat."
Paul said he opposes Haspel because she backed a CIA's enhanced-interrogation method known as waterboarding.
"The idea that we would say we're fine with torture is a terrible message," he said.
Virginia Sen. Mark Warner, the top Democrat on the chamber's intelligence committee, on Tuesday seemed to take a more measured approach to Haspel, who joined the Central Intelligence Agency in 1985 and if confirmed would be the agency's first female director.
"Members have a lot of questions," he said. "They deserve to have those questions answered."
Senate Majority Leader Chuck Schumer told reporters Tuesday, hours after Tillerson's announced firing, that he has not asked fellow Senate Democrats to oppose the nominations.
However, he said Pompeo, a West Point graduate, will face tough questions about how he'll deal with Russia, amid congressional probes and special counsel Robert Mueller's investigation into whether the 2016 Trump presidential campaign colluded with Russia.
Schumer, D-N.Y., said Tillerson was not tough enough on Russia, which had "interfered with our election to tip the scales to Trump" and that he wants to know from Pompeo whether he'll tougher on Moscow.