Sen. Durbin under fire for tale about GOP leader's personal insult to Obama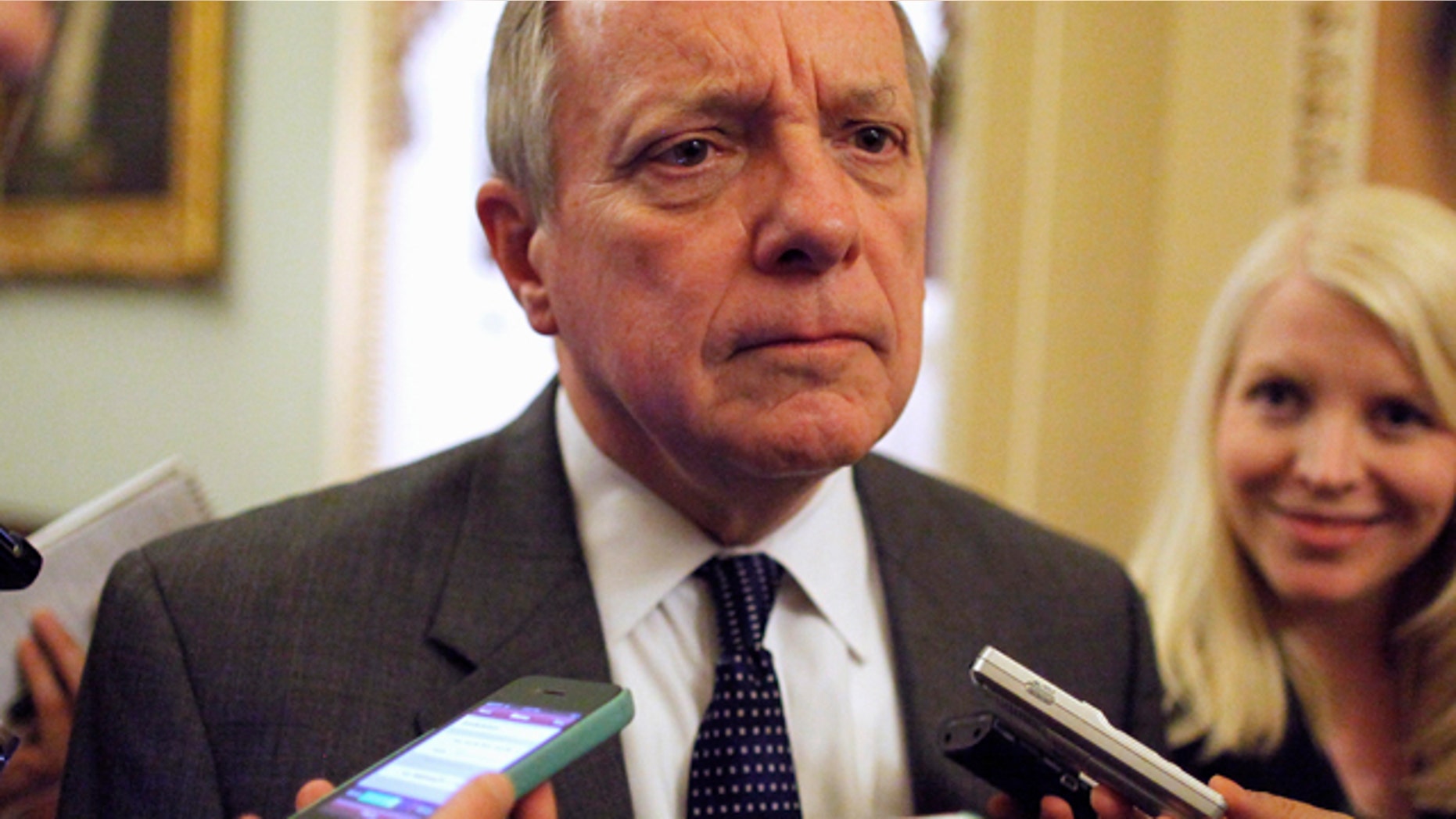 A top-ranking Democratic senator is under fire for claiming that an unnamed Republican leader told President Obama he "cannot even stand to look at him" during recent negotiations over the fiscal crisis.
Sen. Dick Durbin, D-Ill., said Wednesday he is standing by his comments despite both the White House and the office of House Speaker John Boehner questioning the exchange.
Durbin posted on Facebook on Oct. 20 that while House Republicans claimed President Obama was not willing to negotiate during the partial government shutdown, a Republican leader told the president "I cannot even stand to look at you" during a meeting on the crisis.
"What are the chances of an honest conversation with someone who has just said something so disrespectful?" Durbin said.
However, when asked about Durbin's claims at a Wednesday press briefing, White House Press Secretary Jay Carney said "it did not happen."
A Boehner spokesman also demanded Durbin apologize for his "reckless" claims.
"Senator Durbin's accusation is a serious one, and it appears to have been invented out of thin air," spokesman Brendan Buck said Wednesday. "The senator should disclose who told him this account of events, retract his reckless allegation immediately, and apologize."
This is not the first time Durbin has landed in hot water over controversial remarks.
In 2005, he sparked outrage by comparing the treatment of detainees at Guantanamo Bay to prisoners of Nazis, Soviet gulags and even Pol Pot. He later apologized.