Secret Service vets shocked at agent's claim she won't take a bullet for Trump
A Denver-based Secret Service agent's assertion that she would rather go to jail than take a bullet for President Trump left veterans of the commander-in-chief's vaunted security detail stunned.
Gary Byrne, who guarded President Clinton and the Oval Office during a 12-year stint with the Secret Service, told Fox News Special Agent Kerry O'Grady's revelation on Facebook was astonishing.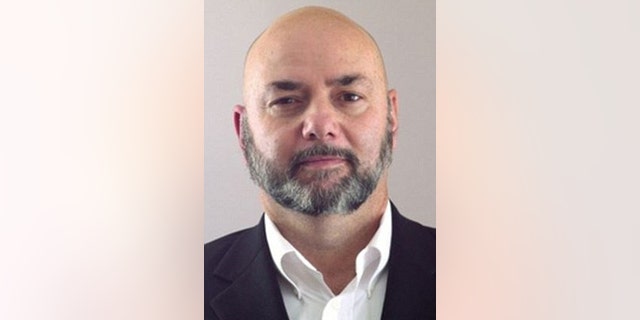 "It is unheard of and unbelievable that someone at her level would comment publicly on being unwilling to protect the president," said Byrne, author of "Crisis of Character," a book that came out during the presidential campaign that was highly critical of Hillary Clinton. "Everyone has their own personal political opinions, but this job is not personal. You take an oath to the country, not the person. You are protecting the office, and what makes the country great."
Dan Emmett, a retired Secret Service agent and author of "Within Arms Length" and "I Am a Secret Service Agent," said, "In my view, O'Grady can no longer function with any degree of credibility as an agent and should retire or be dismissed by the Secret Service."
He added, "Her stated refusal or unwillingness to do what all Secret Service agents have been willing and expected to do since 1902 when the Secret Service began protecting presidents presents the worst possible example for her agents as well as all young agents Service wide. She has at this point rendered herself completely irrelevant as an agent. Few will be willing to work for her or with her."
The Secret Service is reportedly "taking appropriate action" after news broke that O'Grady had made the comments in an October Facebook post. The agency did not say if O'Grady, who is in charge of the Denver office, could be disciplined or even fired, but her comments may be in violation of The Hatch Act. That 1939 law bars certain federal employees from engaging in political activity to promote fairness and nonpartisanship within the workplace. The Secret Service is among the agencies affected by the Hatch Act.
"As a public servant for nearly 23 years, I struggle not to violate the Hatch Act," O'Grady wrote. "So I keep quiet and skirt the median. To do otherwise can be a criminal offense for those in my position. Despite the fact that I am expected to take a bullet for both sides. But this world has changed and I have changed. And I would take jail time over a bullet or an endorsement for what I believe to be disaster to this country and the strong and amazing women and minorities who reside here. Hatch Act be damned. I am with Her."
O'Grady told the Washington Examiner that she took down the posts after two or three days and that she would protect the president.
"It was an internal struggle for me but as soon as I put it up, I thought it was not the sentiment that I needed to share because I care very deeply about the mission," she said.
Byrne said simply retracting the statement is not enough.
"At her level, she is special agent in charge of Denver, she has a couple hundred people working under her including agents, technicians, and officers," he said. "Her job is to run the office, but to provide the manpower if the President comes to Colorado.
If she made these comments just to her friends, that is personal. But if you state that publicly, like she did on Facebook, she should be removed from the position.
"I cannot tell you how bad that is," he added.