Samantha Power facing early resistance in bid for UN post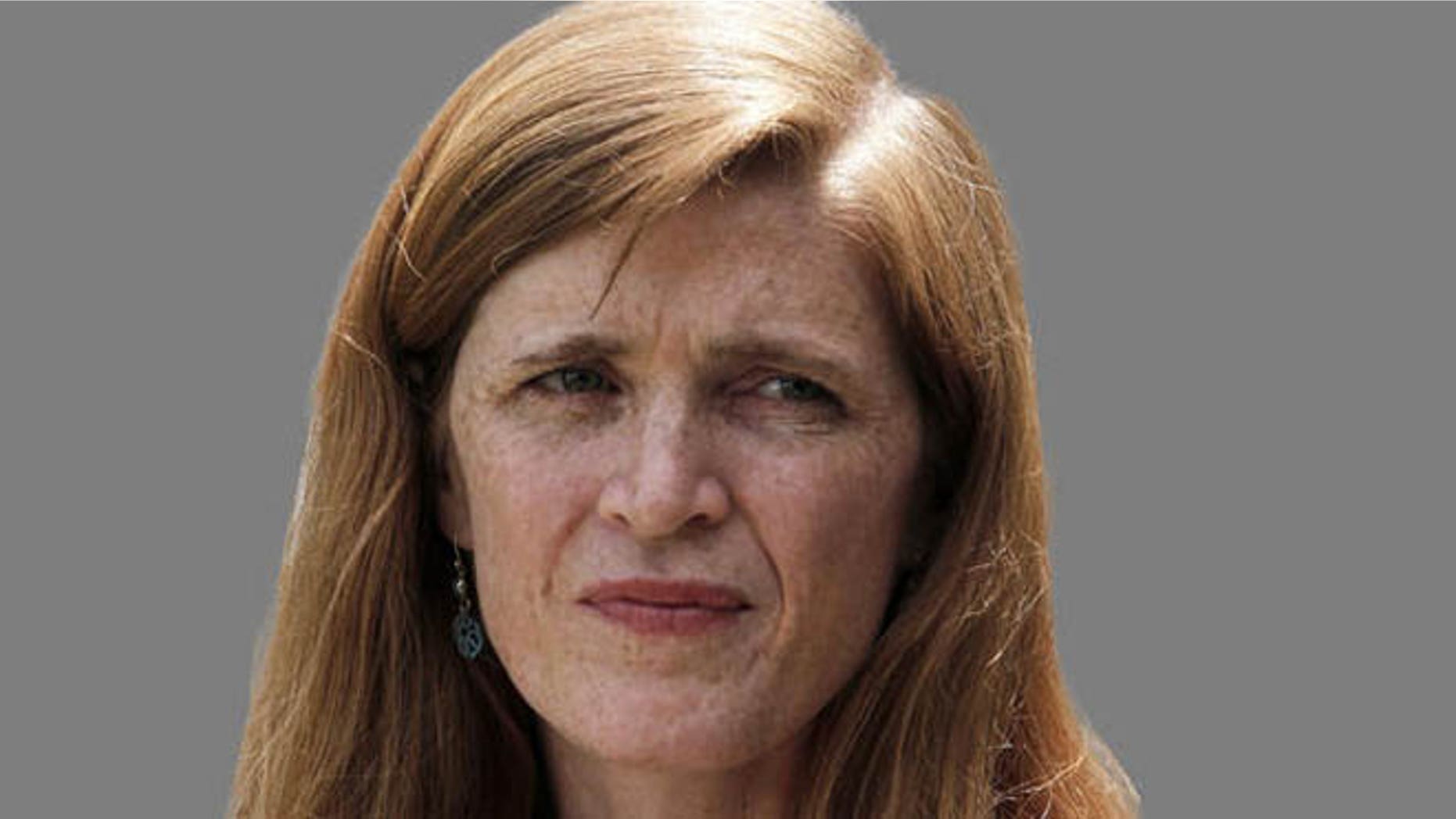 WASHINGTON – President Obama's nominee to replace Susan Rice as the next U.N. ambassador is running into early opposition from conservative Jewish groups and at least one Republican senator, as she prepares for what could be a tough confirmation.
Sen. Ted Cruz, R-Texas, shortly after Obama nominated Samantha Power, called the selection "deeply troubling."
Never shy about his views, Cruz bluntly questioned a series of statements Power has made, including a 2003 essay in which she called for the U.S. to institute a "doctrine of the mea culpa" to enhance credibility.
"No nation has spilled more blood or sacrificed more for the freedom of others than ours, and yet Ms. Power has publicly embraces the need for America to continue apologizing to the world for perceived transgressions, going so far as to explicitly urge 'instituting a doctrine of the mea culpa'," Cruz said in a written statement.
It's unclear whether other conservatives will join Cruz or mount a sizeable opposition. Sen. John McCain, R-Ariz., already has said he would support Power, while other influential lawmakers have not yet offered an opinion on her credentials.
Obama nominated Power as he named Rice, who had a controversial tenure in the ambassador job, to be his national security adviser. Rice will not face confirmation for that position. Obama, who called Power "experienced, effective and energetic," urged the Senate to confirm her "without delay."
However, not everyone is on board with his pick.
A few groups have come out against putting the Harvard scholar in a position to represent the country's interests on a global scale. They say Power's past comments on Israel and other issues should be seen as warning signs.
The Republican Jewish Coalition said Power "has a record of statements that are very troubling to Americans who support Israel."
"We urge members of the U.S. Senate to question her closely about her past statements and writings," RJC Executive Director Matt Brooks said in a written statement. "She must respond to the strong doubts about her views raised by that record. Senators should also examine her tenure as head of the President's Atrocity Prevention Board to see what results, if any, came out of her time there."
Critics point to a 2002 interview where Power seemed to suggest the possibility of military intervention in the Israeli-Palestinian dispute.
During the interview with Harry Kreisler, host of Conversations with History, a program produced by the University of California Berkeley Institute of International Studies, Power said America needs "a willingness to actually put something on the line in sort of helping the situation.
"Not of the old, you know, Srebrenica kind or the Rwanda kind, but a meaningful military presence, because it seems to me at this stage -- and this is true of actual genocides as well and not just, you know, major human rights abuses, which we're seeing there. But -- is that you have to go in as if you're serious, you have to put something on the line," she said.
Power has since described her own comments as "weird," though the Israeli newspaper Haaretz published an article on Wednesday on how the video clip could haunt her.
The White House was quick to defend her record on Israel and says she "consistently led" against efforts to "delegitimize" the nation.
Press Secretary Jay Carney said Wednesday Power supported Israel's "right to defend itself," worked to block efforts to single out Israel at the U.N. Security Council after the deadly standoff with a Gaza-bound flotilla, and opposed the unilateral push for Palestinian statehood.
But there are other comments Power has made that could trail her into any confirmation hearing.
As a recent college graduate in the early 1990s, Power called President Clinton's administration immoral for not using military force to stop ethnic cleansing in Bosnia. In 2003, she ruffled feathers after calling for a  "historical reckoning with crimes committed, sponsored, permitted by the United States."
"She's an aggressive interventionist, supporting sending our men and women into harm's way for 'humanitarian' causes," Cruz said, adding that Power "has strongly supported the expansion of international institutions and international law -- including the International Criminal Court, the Anti-Ballistic Missile Treaty, and the Kyoto Protocol -- at the expense of U.S. sovereignty."
Power spent most of her early career focusing on the shortcomings of American foreign policy.
She went on to write the Pulitzer Prize-winning book "A Problem From Hell: America and the Age of Genocide." And in 2004, she was named one of Time magazine's 100 most influential people in the world.
She does have some political heavyweights on her side.
McCain said in a written statement that while he disagreed with Rice's appointment to be the national security adviser he thought Power "is well-qualified for this important position and I hope the Senate will move forward on her nomination as soon as possible."