Romney throws support in Indiana to Tea Party backed Mourdock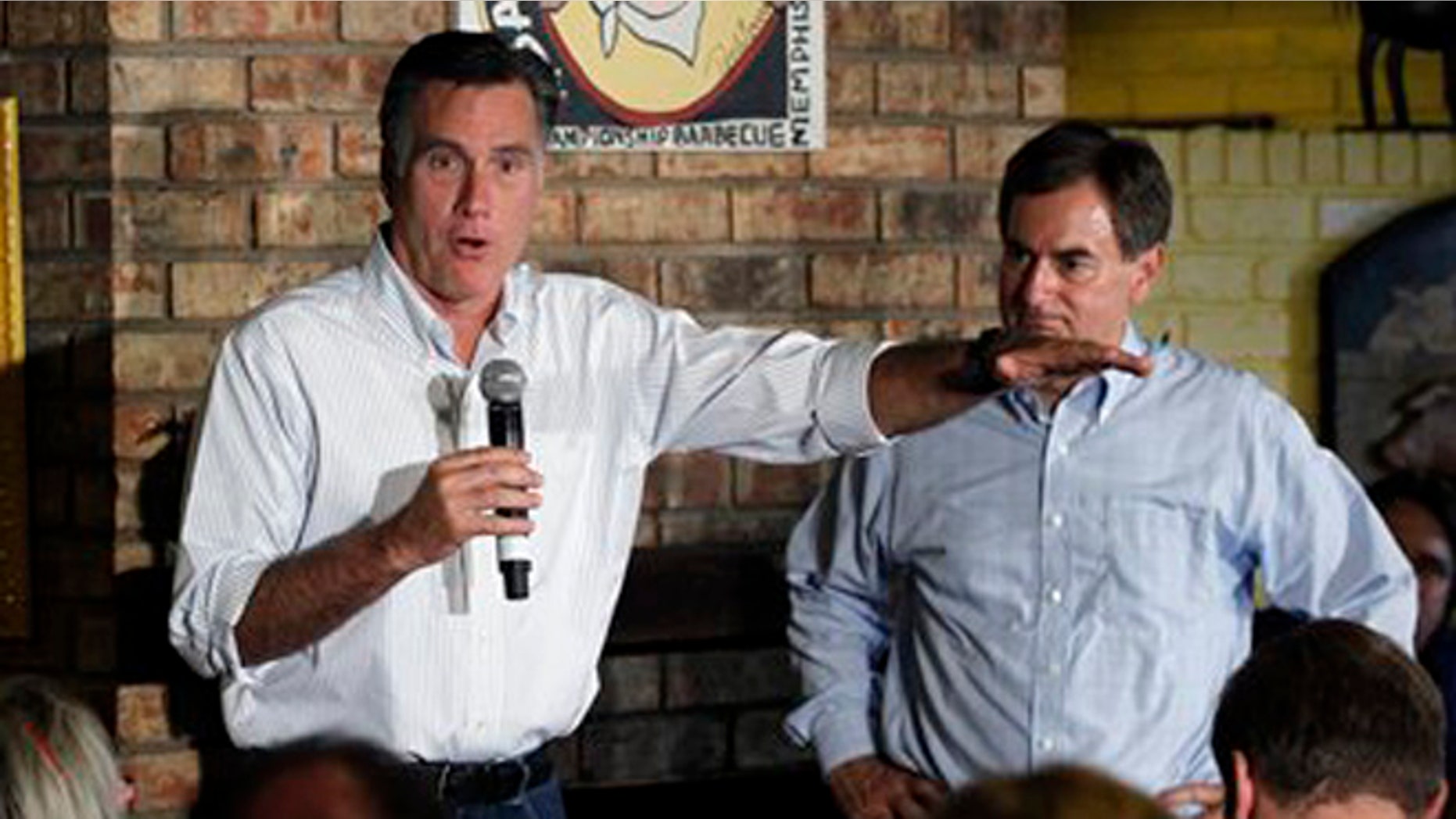 EVANSVILLE, – Republican presidential candidate Mitt Romney is offering enthusiastic support for Richard Mourdock, Indiana's tea party-backed nominee for the U.S. Senate, urging patrons at a barbecue restaurant to send their state treasurer to Washington.
Mr. Romney remained neutral in the May Republican primary that saw Mourdock oust longtime Sen. Richard Lugar. But the Republican presidential candidate was unequivocal at a brief campaign stop in Evansville, according to The Wall Street Journal.
But on Saturday, Romney said of Mourdock, "We've got to get this guy elected in the U.S. Senate. This is a man who I want to see in Washington to make sure that we cannot just talk about changing things but actually have the votes to get things changed."
During the primary, Mourdock drew national attention with sharply partisan rhetoric and warnings about the dangers of bipartisan compromise. He said that bipartisanship brought the country to the brink of bankruptcy.
While Romney has been a harsh critic of the president and other Democrats, he has spoken more about bipartisanship in recent days. Friday in Nevada, he suggested that President Obama and Congress should work together to avoid significant cuts to military spending, known as sequestration. A day earlier in Colorado, Romney touted his record of working across the aisle in Massachusetts and said that the president must "bury the hatchet" and recognize that there are good Democrats and good Republicans who care about America.
On Saturday, neither Republican made mention of compromise. Mourdock did note that politics is a team sport.
Click here to see more from The Wall Street Journal: