Romney Reaches Out to Latino Voters in Florida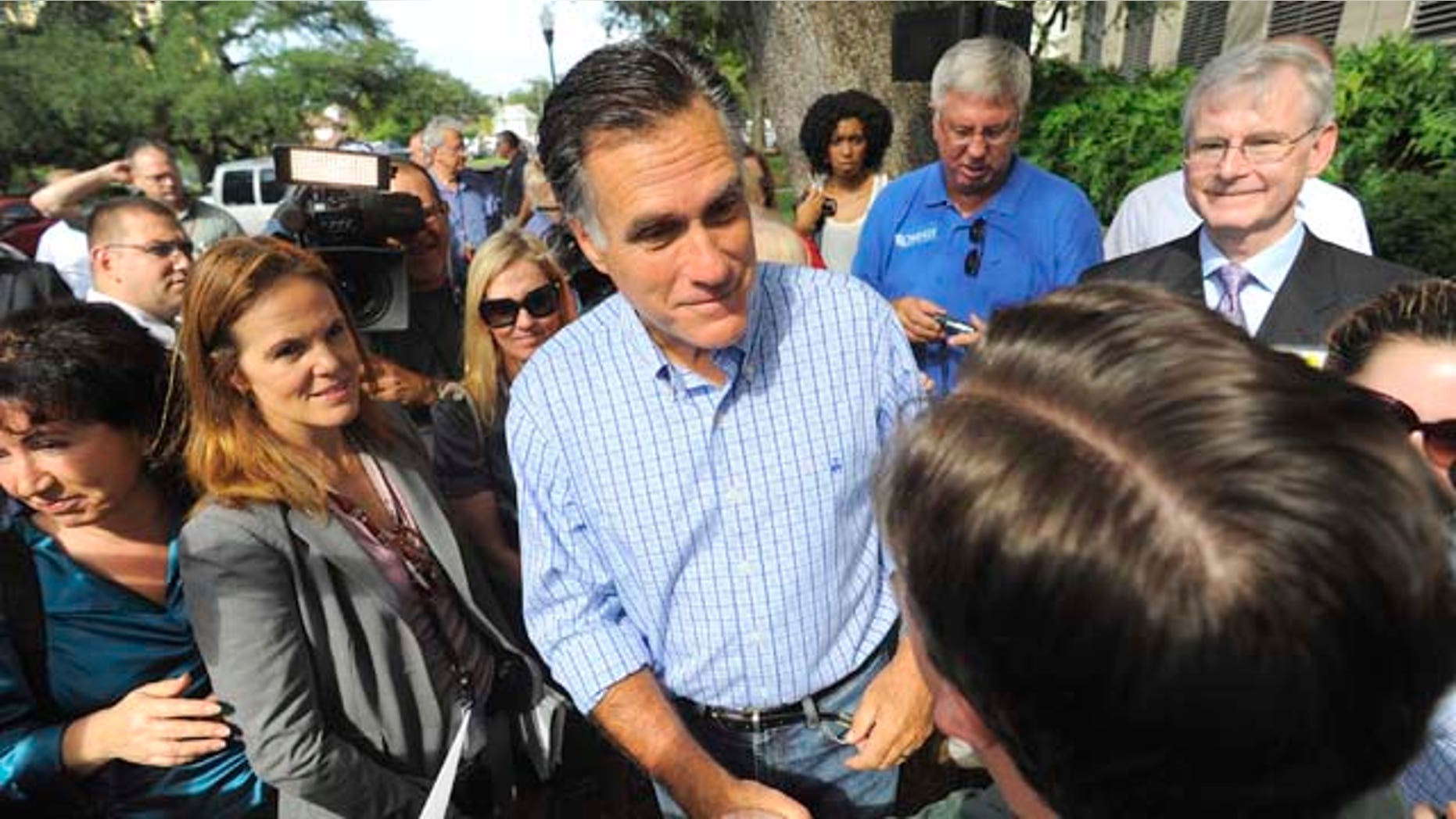 In an event that underscores the importance of Florida's Hispanic voters to Republican candidates, presidential candidate Mitt Romney addressed the issue of immigration -- as well as that of the economy -- at a meeting of the Republican National Hispanic Assembly of Florida in Tampa.
Romney told an enthusiastic crowd of Hispanic Republicans on Friday that they are "living proof" of the benefits of legal immigration, but said he wanted to toughen enforcement on illegal immigration. He also promised that he would secure the borders if elected.
"I am a great proponent of legal immigration," he said. "Our country must do a better job of securing its borders and as president, I will."
Romney also said the federal government must "get tough" on employers who hire undocumented immigrants and said that when he was Massachusetts' governor, he vetoed legislation that would have provided in-state tuition rates to undocumented immigrants and beefed up the powers of state troopers to enforce immigration laws.
Romney also said he supported "completing construction of a high-tech fence" along the US-Mexico border.
A physical fence was built in spots along 2,100-mile border from California to Texas. But a virtual fence along the Mexican border was officially abandoned in January. The project was originally expected to be in place by this year. Instead, only about 53 miles of operational "virtual fence" was put in place in Arizona at a cost of about $15 million a mile.
Romney praised those at the Tampa event.
"The people who came to America did not come for a handout. They came here for opportunity," said Romney. "That is not what brought people to these shores."
Later in the morning, Romney opened his Florida campaign headquarters in Tampa, just a few blocks from where the GOP convention will be held in August of 2012.
Florida Democrats were quick to jump on Romney's Tampa events and his remarks.
During a conference call held an hour and a half after Romney left his state headquarters, State Rep. Darren Soto of Orlando said Romney has flip-flopped on many issues, including immigration, but didn't specify.
Following his stops in Florida, Romney was scheduled to travel to New Hampshire, where he is speaking to a Tea Party Express event.
This report is based on the Associated Press.