Romney Attacked Ahead of SC Visit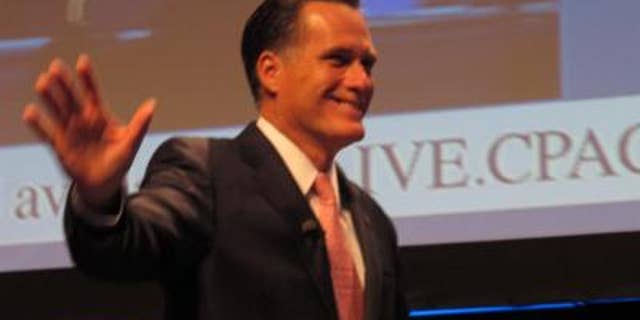 NEWYou can now listen to Fox News articles!
Mitt Romney hasn't even made his presidential candidacy official, but he's already the target of an attack ad funded by a former White House aide's new group.
Obviously aware of the former Massachusetts Governor's schedule, Priorities USA Action has released a TV commercial highly critical of Romney's position on Medicare, just as the Republican presidential hopeful makes his first visit 2012 campaign visit to South Carolina. Bill Burton, a former deputy press secretary for the Obama administration, is a founder of the group.
The black and white ad seeks to highlight Romney's perceived history of changing his mind about health care by aligning a variety of his past statements with those of three other prominent republicans: former Speaker of the House Newt Gingrich, South Carolina Governor Nikki Haley, and Wisconsin Congressman Paul Ryan.
"Newt Gingrich says the Republican plan that would essentially end Medicare is too radical," the ad begins. "Governor Haley thinks the plan is courageous, and Gingrich shouldn't be cutting conservatives off at the knees. Mitt Romney says he's 'on the same page' as Paul Ryan, who wrote the plan to essentially end Medicare. But with Mitt Romney, you have to wonder... which page is he on today?"
Romney's presidential exploratory committee issued a sharp rebuttal early Friday, criticizing Obama supporters for firing what they say is the first negative shot of the 2012 campaign. "President Obama's first campaign ad is an attack ad," spokesperson Andrea Saul said in a statement. "President Obama and his team are desperate to change the subject to anything other than jobs and the millions of Americans out of work. With 9.6% unemployment in South Carolina, voters are looking for a jobs plan not a smear campaign."
Some South Carolinians complained that Romney didn't participate in a recent debate co-hosted by their state's Republican Party and Fox News.
Despite its direct connection to President Obama, Priorities USA Action describes itself online as, "an Independent Expenditure PAC that supports candidates who will advance policies that provide the strongest and most sound outcomes for middle class families." It is seen by many as a liberal answer to the powerful conservative group Crossroads GPS, founded by former George Bush adviser and Fox News contributor Karl Rove.