Romer Calls for Washington to 'Spend More and Tax Less' in Farewell Speech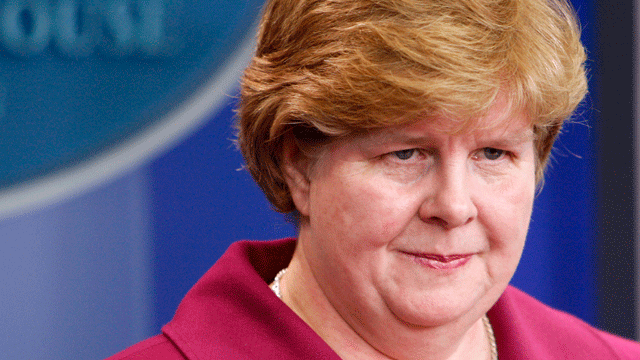 In a farewell speech, outgoing White House economic adviser Christina Romer touted the success of the stimulus package Wednesday and urged lawmakers not to shy away from more deficit spending to keep the momentum going.
The only "surefire" way to boost demand, she said, is to "spend more and tax less."
That assessment, though, clashes with the claims of congressional Republicans who say dismal economic news of late underscores how ineffective the stimulus has been -- and the need to change course.
Despite positive manufacturing numbers that sent the stock market surging Wednesday, the private sector shed jobs in August and construction continues to drop. Coupled with a run of bad news out of the housing market, the Commerce Department reported Wednesday that construction activity dropped for the third month in a row.
August employment numbers due out Friday are not expected to show any drop in the jobless rate.
Democrats and Republicans alike are calling for urgent action to prevent the economy from turning back toward recession but continue to show deep divisions over how to do it.
"Washington Democrats' 'stimulus' spending plans have clearly failed, by the standards Dr. Romer herself set," said Michael Steel, spokesman for House Republican Leader John Boehner. "Republicans are listening to the American people, who want us to end their spending spree, stop their tax hikes, and create jobs."
But Romer argued that just because you don't see it doesn't mean it's not there. The stimulus billions were channeled through so many different programs, she said, that its benefits were hard to trace.
"Because the final bill was a mixture of hundreds of measures, many of which don't come with Recovery Act signs or easily identifiable links to the act, it's been hard for people to see what the act has done. But it is precisely because it works through existing programs and spreads the funds widely that it could get out quickly and reap large benefits," she said during a speech at the National Press Club in Washington, D.C..
Romer acknowledged that the Recovery Act failed to keep unemployment from rising above 8 percent, as she once predicted, but said the problem was that the recession got worse than anticipated before the stimulus had a chance to do its work.
She said the turnaround has been "insufficient" but credited the stimulus with the GDP and employment gains that have been made and suggested more government packages might be needed to sustain those gains.
"Given our long-run fiscal challenges, any additional support should be done in a responsible way. ... Most actions, however, should be paid for over time with future spending cuts or appropriate future revenues," she said. "But concern about the deficit cannot be an excuse for leaving unemployed workers to suffer. We have tools that would bring unemployment down without worsening our long-run fiscal outlook, if we can only find the will and the wisdom to use them."
She listed small business tax cuts and state fiscal relief as positive measures.
In a signal the administration is mindful of voter frustration on the issue, President Obama on Monday called for a "full-scale attack" to get Americans back to work and devoted the end of his Oval Office address Tuesday on Iraq to the economy, pledging to make the recovery his "central responsibility."
Pushing more stimulus, though, is a risky move for Democrats in fiscally conservative districts and sacrilege for Republicans.
Rep. Paul Ryan, R-Wis., ranking Republican on the House Budget Committee, said Monday that the Democrats' stimulus policies are "failing miserably" and that the spending will buy the United States a "lost decade" similar to Japan's.
He and other Republicans say part of the problem is businesses are holding back on hiring out of concern for looming tax increases.
In an economic speech delivered last week, Boehner called for Obama to extend all of the Bush tax cuts and pledge to veto practically any tax increase passed by a lame-duck Congress after the November election. He called for the repeal of a measure in the health care overhaul that requires small businesses to report purchases over $600. He also called for Obama to force Treasury Secretary Timothy Geithner and economic adviser Larry Summers to follow Romer out the door.
Romer is leaving the administration to return as an economics professor at the University of California, Berkeley.