Rod Blagojevich to be Retried Next Year, Brother Rob Won't Return to Court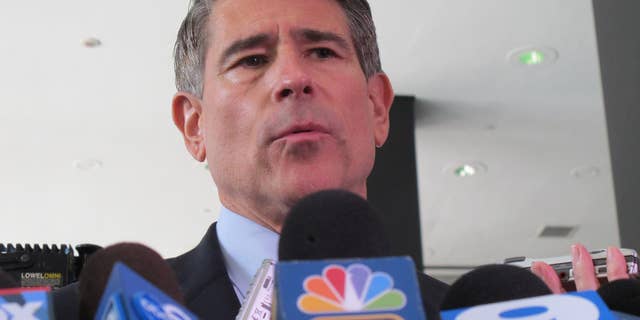 CHICAGO -- Former Illinois Gov. Rod Blagojevich won't be facing a retrial until next year, and his brother won't face a new judge and jurors at all.
Federal Judge James Zagel said Thursday that he'll set a retrial date for early January for Rod Blagojevich. Zagel said the trial won't begin any earlier than Jan. 4 but didn't indicate a time.
Robert Blagojevich, the Nashville, Tenn., businessman accused of scheming with his brother to sell or trade an appointment to President Obama's old Senate seat and squeeze people for campaign donations, faced a deadlock on four counts.
The former governor received one guilty count and 23 counts deadlocked.
Prosecutors said Thursday they made the decision based on the brother's less central role in the alleged schemes.
The Associated Press contributed to this report.