Richardson's Withdrawal Raises Questions About Severity of Federal Probe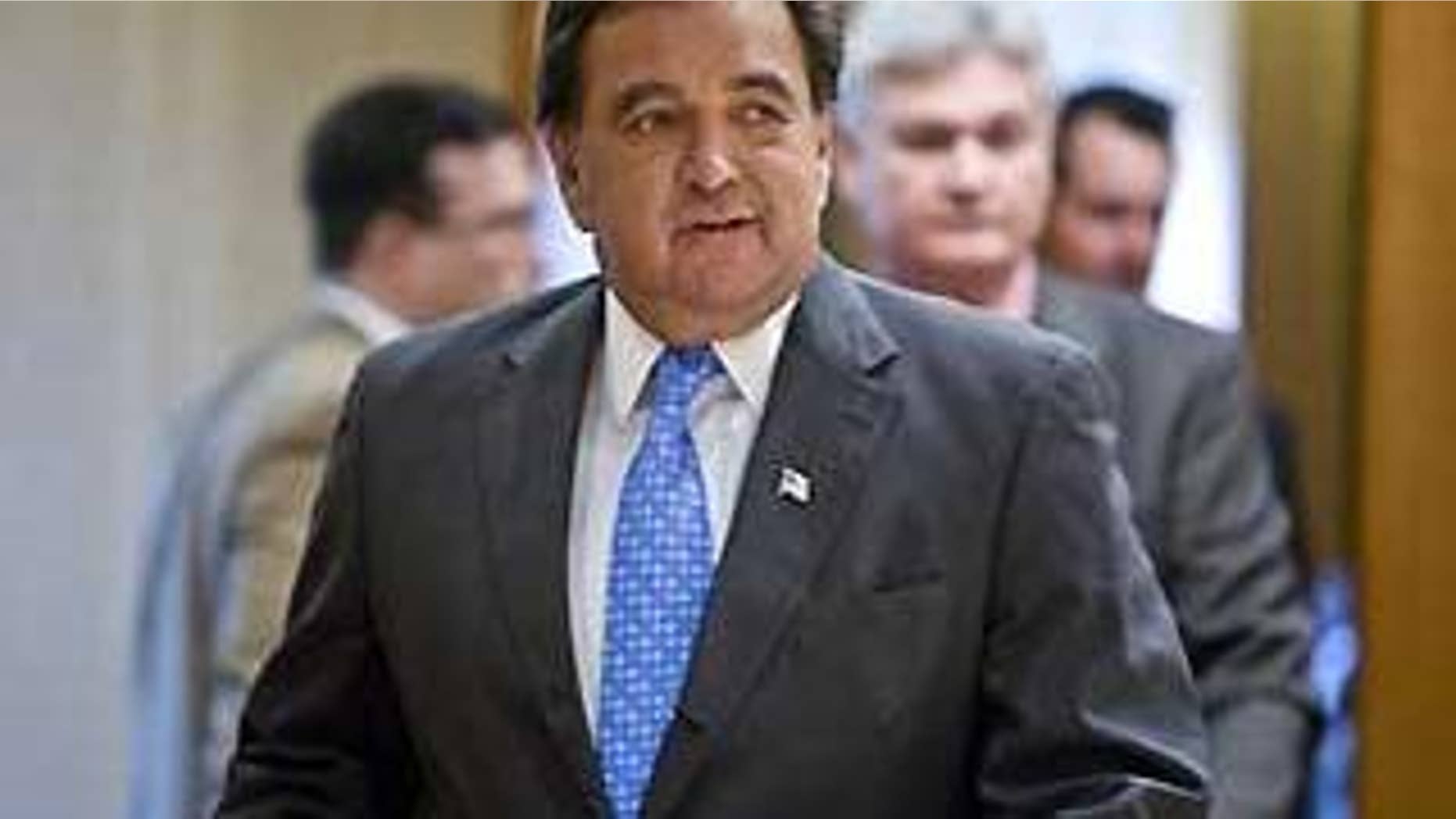 Bill Richardson's sudden departure from President-elect Barack Obama's proposed Cabinet has raised questions about the severity of the federal investigation into possible "pay-to-play" schemes at the top levels of the New Mexico government.
Richardson, the New Mexico governor, told reporters Monday that the only reason he withdrew his nomination for commerce secretary was he was concerned that a federal investigation would last longer than he originally anticipated. The federal probe centers on CDR Financial Products, which won state contracts for $1.48 million.
The governor would not speak to the specifics or seriousness of potential allegations, but he insisted Obama's team did not pressure him to withdraw his name.
"It was my idea to withdraw," he said.
But the fact that Richardson, who has been publicly seeking to return to Washington since the beginning of the presidential campaign, would withdraw his name from the running just weeks before confirmation hearings struck New Mexico politicos as the sign of a potentially deepening investigation.
Some asked how Obama's vetting team missed such a now-apparent problem, and they speculated that Richardson convinced the president-elect's transition aides that the investigation was more trivial than it really was.
"When Obama announced that he was nominating Richardson, my initial thought was, 'Well this investigation must be over'," said Heath Haussamen, who runs the New Mexico Politics blog.
But he said Richardson could be facing a two-pronged problem. The grand jury investigation might drag on longer than anticipated as it enters a new year, as Richardson claimed, but Haussamen said the governor may also have acted out of concern that the federal probe is creeping high up in his administration.
"That could take down anybody's political career," he said.
Richardson insists that his withdrawal is merely a matter of timing, and defends his innocence. He e-mailed a statement to supporters Monday predicting the inquiry could take months.
"Let me say unequivocally that I and my administration have acted properly in all matters and that this investigation will bear out that fact. But I have concluded that the ongoing investigation also would have forced an untenable delay in the confirmation process," he wrote.
Few details about the federal investigation are available.
"There's nothing I can tell you," Norm Cairns, spokesman for the office of U.S. Attorney Greg Fouratt in New Mexico, told FOXNews.com.
Haussamen and The Albuquerque Journal wrote about the probe in late August, reporting that state agencies were cooperating with investigators looking into how the California firm, which donated hefty contributions to Richardson campaign committees, won its valuable state contract.
The reports were readily available for transition officials to review before Obama formally nominated Richardson to head Commerce on Dec. 3. Larry Sabato, director of the University of Virginia Center for Politics, said transition aides "absolutely knew" about the inquiry due to the press attention.
"One can only assume that Richardson convinced the vetters that he was innocent and that this was a minor matter," Sabato said. "They obviously found out otherwise, some way or another."
A senior Obama adviser said Richardson gave assurances before he was nominated that he would come out fine in the investigation.
Aides to both men insisted Richardson made the decision to withdraw and was not pushed out by Obama. But one Democrat involved in discussions over the matter said transition officials became increasingly nervous during the last couple of weeks that the investigation could become an embarrassment to Obama, who ran on a clean government pledge. Obama is already dealing with the case of Illinois Gov. Rod Blagojevich, who was arrested last month and accused of trying to sell off Obama's vacant Senate seat.
ABC News reported that Obama officials believe Richardson was not forthcoming with them about the investigation.
Pat Rogers, a Republican National Committee member from New Mexico, said the timing of the Richardson withdrawal was baffling.
"Everyone in New Mexico had assumed that the Obama vetting process had performed its due diligence," he said. "It was a surprise."
But Richardson's sudden withdrawal, as well as the investigation, has given ammunition to Republicans long in the minority in New Mexico.
"The fact that Richardson lost his Cabinet appointment shows how serious the investigation really is," said Whitney Cheshire, executive director of the New Mexico Republican Party.
For Richardson, withdrawing himself from consideration for the Commerce post was just the latest in a series of disappointments.
A former congressman, energy secretary and United Nations ambassador, he ran for president in the Democratic primaries but was overshadowed by John Edwards, Hillary Clinton and Obama. He exited the race early and endorsed Obama.
Then he was talked about as a possible vice presidential candidate, but Obama chose Joe Biden -- another former presidential candidate. Then Richardson was under consideration for secretary of state, but he was passed over for Hillary Clinton (a particular blow for Richardson, since he stuck his neck out to endorse Obama over Clinton in the primaries, going against his former boss Bill Clinton).
Richardson ended up with a much lower-profile job as commerce secretary nominee. But New Mexico sources said Richardson still seemed ready to get to Washington.
Richardson said in his e-mail Monday that he expressed to Obama that "I am eager to serve in the future in any way he deems useful."
FOX News' Judson Berger and Shannon Bream and The Associated Press contributed to this report.