Republicans weigh how to broaden base, without resorting to 'gifts'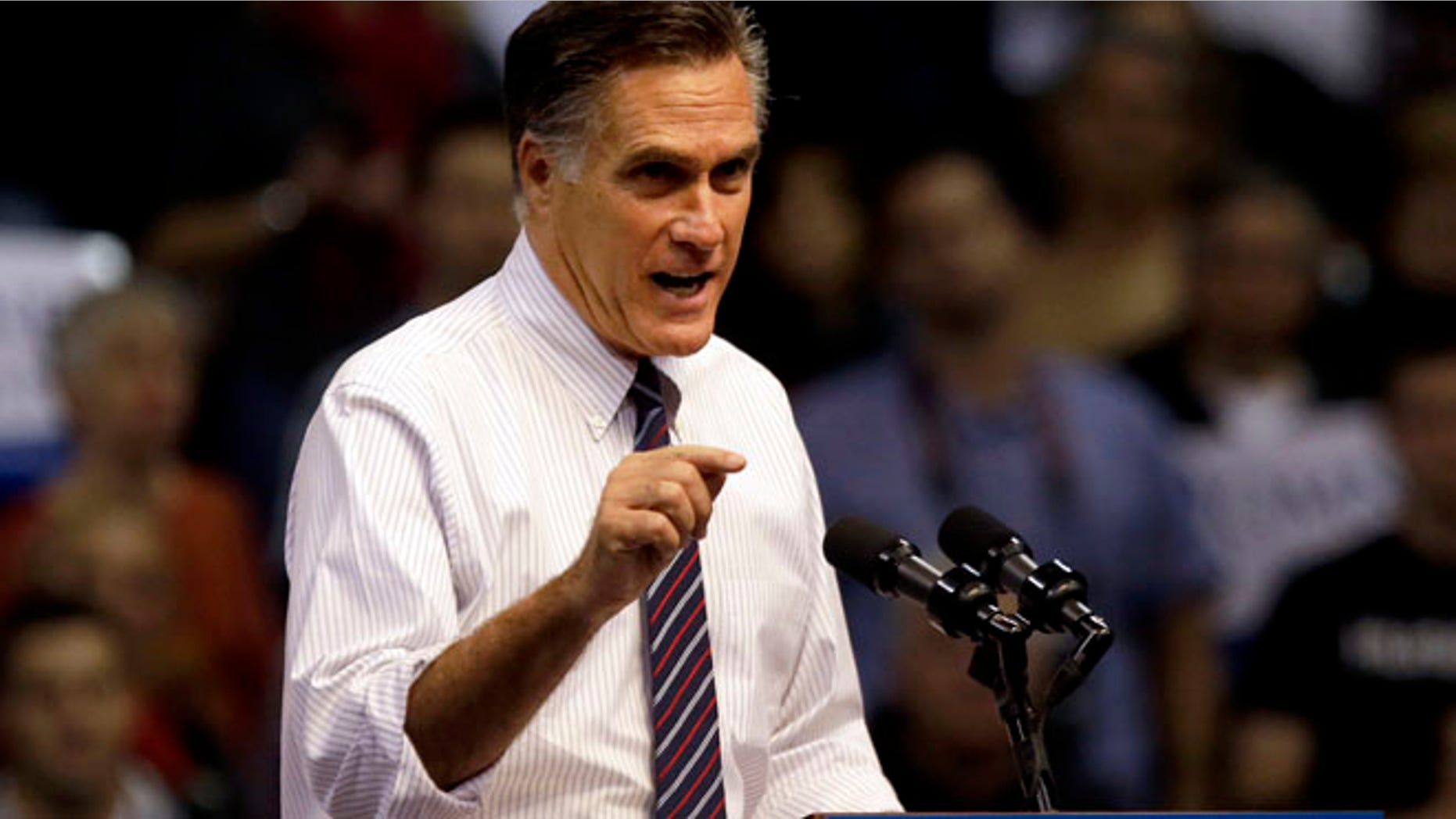 House candidate Mia Love looked every bit the future of the Republican Party, with her prime-time convention speech, backing from Mitt Romney and a run for office in deep-red Utah.
But Love was narrowly defeated in a race that essentially unfolded like so many on Nov. 6 and emerged as a telltale for what went wrong for Republicans in 2012.
Love, a black Republican who fired up the crowd in Tampa, lost to Democrat Jim Matheson by roughly 1 percentage point, but won just 27 percent of the Hispanic vote compared to 71 percent for Matheson -- numbers nearly identical to those in the presidential race between Romney and President Obama.
Love, a candidate who represents the growing diversity in the GOP, was nevertheless unable to attract quite enough support from minority voting blocs. With those populations growing, the test for the Republican Party going forward may be how it appeals to those groups. Romney on Wednesday accused Democrats of winning by giving these groups hand-outs, or "gifts."
But Republicans may be looking at other ways to broaden the base -- both in the leaders they choose and the policies they advocate.
Like Romney, the 36-year-old Love lost her race in the cities and surrounding areas, in her case Salt Lake County where 17 percent of the population is Hispanic.
Republicans needed little time to figure out what went wrong -- diving into post-election demographics that also showed the party won a smaller percentage of the Hispanic vote than it did in 2004 with George W. Bush, who won 44 percent. Meanwhile, Hispanics are becoming a bigger part of the electorate -- from 9 percent in 2008 to 10 percent in 2012.
"I expect that number is going to grow," Taylor Griffin, a Republican strategist with Washington-based Hamilton Place Strategies, said after the elections. "Finding a candidate for 2016 and articulating a Republican platform for 2016 is extremely important and urgent."
The other concern for Republicans is how they can better appeal to women voters -- a tough task considering failed Senate candidates Todd Akin in Missouri and Richard Mourdock in Indiana, who both made controversial remarks about rape and/or pregnancy that Democrats used to tag Romney and other GOP candidates as a threat to women.
Females made up roughly 53 percent of the electorate this cycle, and roughly 55 percent of them voted for Obama.
Democratic strategist Karen Finney told NBC on Wednesday that some Republicans sincerely recognize the problem, but change will likely take two election cycles. Finney also said that Mourdock and Akin's comments were really just "the last straw" after years of state-level Republicans trying to limit women's reproductive rights.
What was seen as an early test of the direction of the party came Wednesday on Capitol Hill, in an under-the-radar leadership contest in the House. Republican representatives picked Rep. Cathy McMorris Rodgers, R-Wash., as chairwoman of the House Republican Conference -- the No. 4 position in the chamber -- over Georgia Rep. Tim Price.
Price is seen to represent the more conservative wing of the party, and McMorris Rodgers' selection assures that women will be part of party leadership. In some respects, her election was a needed counterweight to Democrats' comments Wednesday, as Nancy Pelosi announced she would seek another term as minority leader -- and spent the bulk of her remarks touting the importance of women in the Democratic caucus.
But while the House Republican Conference election was more symbolic than anything, the GOP is also taking a serious look at strategy.
Days after the election, Reince Priebus, chairman of the Republican National Committee, ordered of full analysis of the 2012 elections that will include talking to some of the 150,000 campaign volunteers and help from outside groups.
Group spokesman Sean Spicer told Fox New the audit will focus on such key voting blocs as women, younger voters and Hispanics. He added that Republicans must find a way to appear less confrontational and more inclusive to Latinos but also acknowledge real change could take "a number of years."
Republicans also appeared to be making steps toward comprehensive immigration reform.
House Speaker John Boehner said after the election that it was time to address immigration policy and urged Obama to come up with a plan. However, the Ohio congressman did not commit to a plan for full citizenship.
Boehner was followed by Sen. Lindsey Graham, R-S.C., who on Sunday proposed a plan similar to those being put forward by Democrats -- which includes securing the borders, requiring applicants to learn English and "getting in the back" of the immigration line for those applicants.
At the same time, Romney on a call with donors Wednesday suggested the administration went too far in appealing to Latinos and other groups, accusing the president of winning favor with "gifts."
The president, in a move panned by many Republicans, did use the power of the White House this summer to delay deportation for hundreds of thousands of young illegal immigrants.
Republicans frequently point to Florida Sen. Marco Rubio, the son of Cuban immigrants, as perhaps the best presidential candidate in 2016 to help the party connect with Hispanics as well as women and young voters.
Along with Rubio, Griffin mentioned Ohio Sen. Rob Portman and Wisconsin Rep. Paul Ryan as potential 2016 candidates that could help the party grow.
"Each has the ability to appeal to the moderate voter," he said.