Republicans Instruct Treasury Dept to Prioritize Payments if No Debt Deal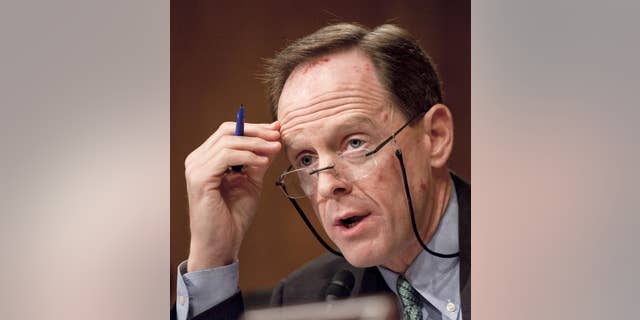 NEWYou can now listen to Fox News articles!
While holding out hope that a debt ceiling deal will be signed before the upcoming August 2 deadline, 31 Republican senators have now endorsed legislation directing the Treasury Department to pay creditors, seniors and military service members before any other outstanding bills.
The measure's key backer, Sen. Pat Toomey, R-Pa., says he hopes his bill doesn't have to become law but feels it will be necessary if lawmakers don't reach agreement on how to raise the debt limit.
"This legislation isn't meant to be a substitute for raising the debt limit," Toomey said at a Tuesday news conference.
He said the purpose of the law would be to minimize whatever disruption would occur if August 2 passes without a deal.
Toomey's legislation directs the Treasury Department to make debt payments the country's first priority. After that, the government would pay out Social Security benefits and paychecks for active duty military personnel.
The news conference featured lawmakers from both chambers who wanted to assure seniors that their benefit checks will not go away. They also took aim at President Obama for overstating the economic calamity if no deal is reached.
Toomey said the president is using scare tactics to pressure House Republicans into a deal more to his liking.