Republicans Counter Immigration DREAM with Achieve Act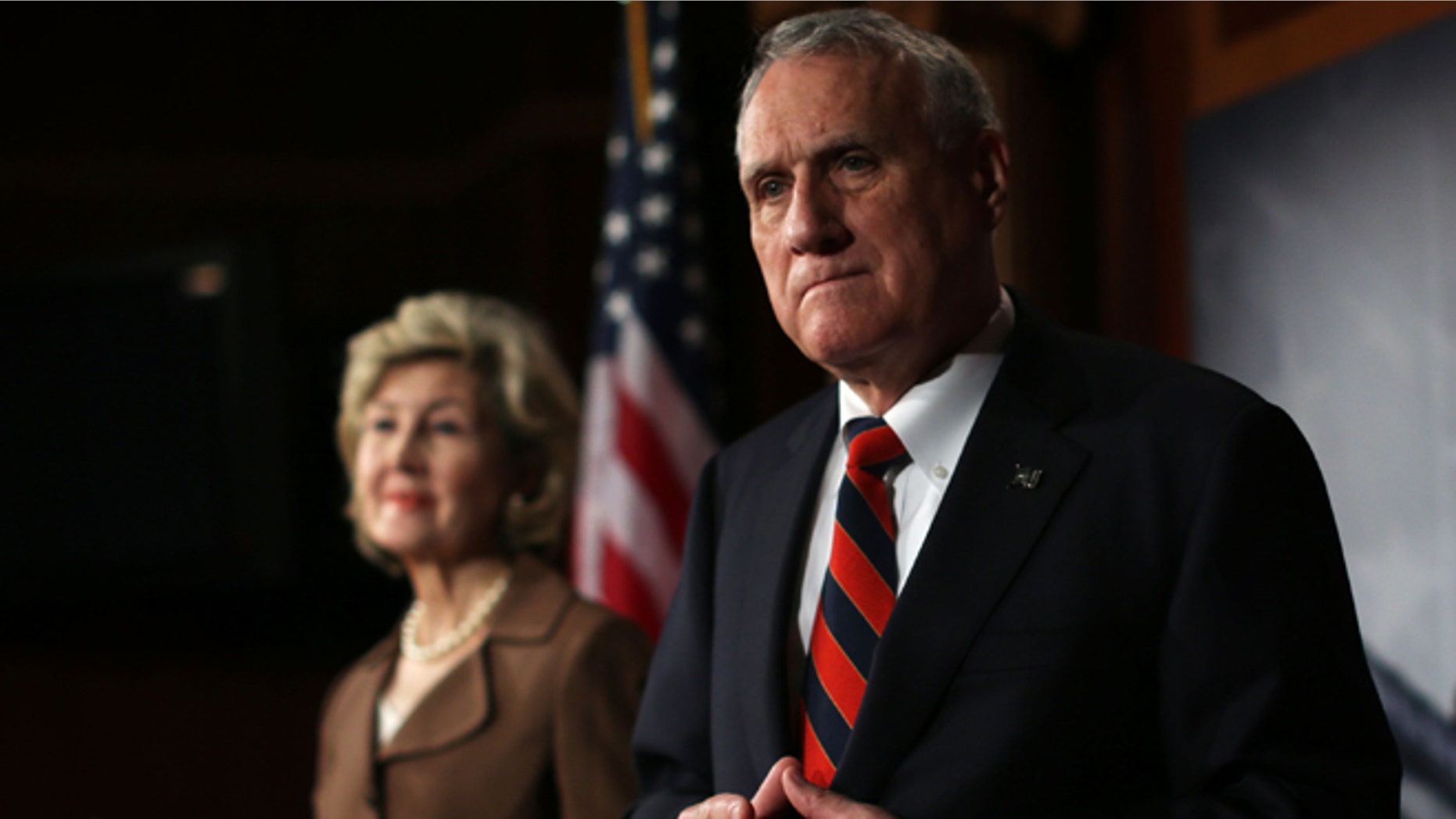 Two Senate Republicans on Tuesday unveiled their version of the DREAM Act, called the Achieve Act, which would provide legal status for hundreds of thousands of young undocumented immigrants, many of whom have spent most of their lives in the United States.
The bill introduced by Sens. Jon Kyl of Arizona and Kay Bailey Hutchison of Texas is the latest effort by Republicans to show they are serious about tackling the immigration issue after their poor showing among Latinos in the Nov. 6 election. Both Kyl and Hutchison, both retiring at the end of this session, said they've been working on their bill for a year and it is not a political response to the election. But they said that the timing was right to start the discussion. "We have to get this ball rolling," Kyl said.
They said they have been consulting with Sens. John McCain of Arizona and Marco Rubio of Florida, two Republicans who have been in the forefront of the immigration policy debate. Meanwhile, Rubio has promised to unveil his own "permanent solution" in 2013.
The DREAM Act, which fell short in the Senate two years ago after barely passing the House, would have provided a route to Permanent Residency and a special path to U.S. citizenship for an estimated 1 million to 2 million undocumented immigrants who were brought to the U.S. before age 16, have been here for five years, have graduated from high school or gained an equivalency degree or joined the military or attended college.
The new Achieve Act, which doesn't have much chance of advancing in the remaining few days of the current lame-duck session, requires applicants to enter the country before age 14, to have lived in the United States for at least five years, and, most notably, does not offer a special path to U.S. citizenship. Under the Achieve Act, undocumented immigrants will be on the regular pathway toward permanent residency and potentially citizenship.
The DREAM Act offers applicants temporary residency for a six-year period after completing two years of college or two years in the military. Within this period undocumented immigrants may then qualify for permanent residency, and as a permanent residents can later try the path to citizenship.
As for the Achieve Act, it offers three different visas: the first, good for up to six years, for students; the second, a work visa good for four years, and the third is a permanent nonimmigrant visa that would have to be renewed every five years. Those who fall under the Achieve Act and are interested in U.S. citizenship would have to apply for a green card and go through the same procedures as other immigrants.
The Achieve Act proposal also sets conditions such as no access to federal student loans or other federal benefits. Also, those with permanent visas are not eligible for public welfare benefits.
The DREAM Act establishes some conditions as well. Undocumented youth adjusting to lawful permanent resident status are only eligible for federal student loans --no grants-- which must be paid back, and federal work-study programs, where they must work for any benefit they receive. They would not eligible for federal grants, such as Pell Grants.
A Fox News Latino poll in March showed an overwhelming majority of likely Latino voters, 90 percent, supports both the DREAM Act and a path to citizenship for undocumented immigrants.
With the DREAM Act legislation going nowhere, President Barack Obama in June this year bypassed Congress, taking administrative steps to shield as many as 800,000 immigrants from deportation. The condition was that they were brought to the United States before they turned 16, are younger than 30, have been in the country for at least five continuous years, had graduated from a high school or GED program or had served in the military. They were also allowed to apply for a two-year renewable work permit.
Republicans in the House this week are also taking up a bill that would provide up to 55,000 green cards each year to foreign students in the fields of science, technology, engineering and mathematics. This bill would also make it easier for those with green cards to be reunited with their spouses or children living in their home countries.
Contains reporting by The Associated Press.
Follow us on twitter.com/foxnewslatino
Like us at facebook.com/foxnewslatino