Rubio Promises to Present "Permanent Solution" for Undocumented Youths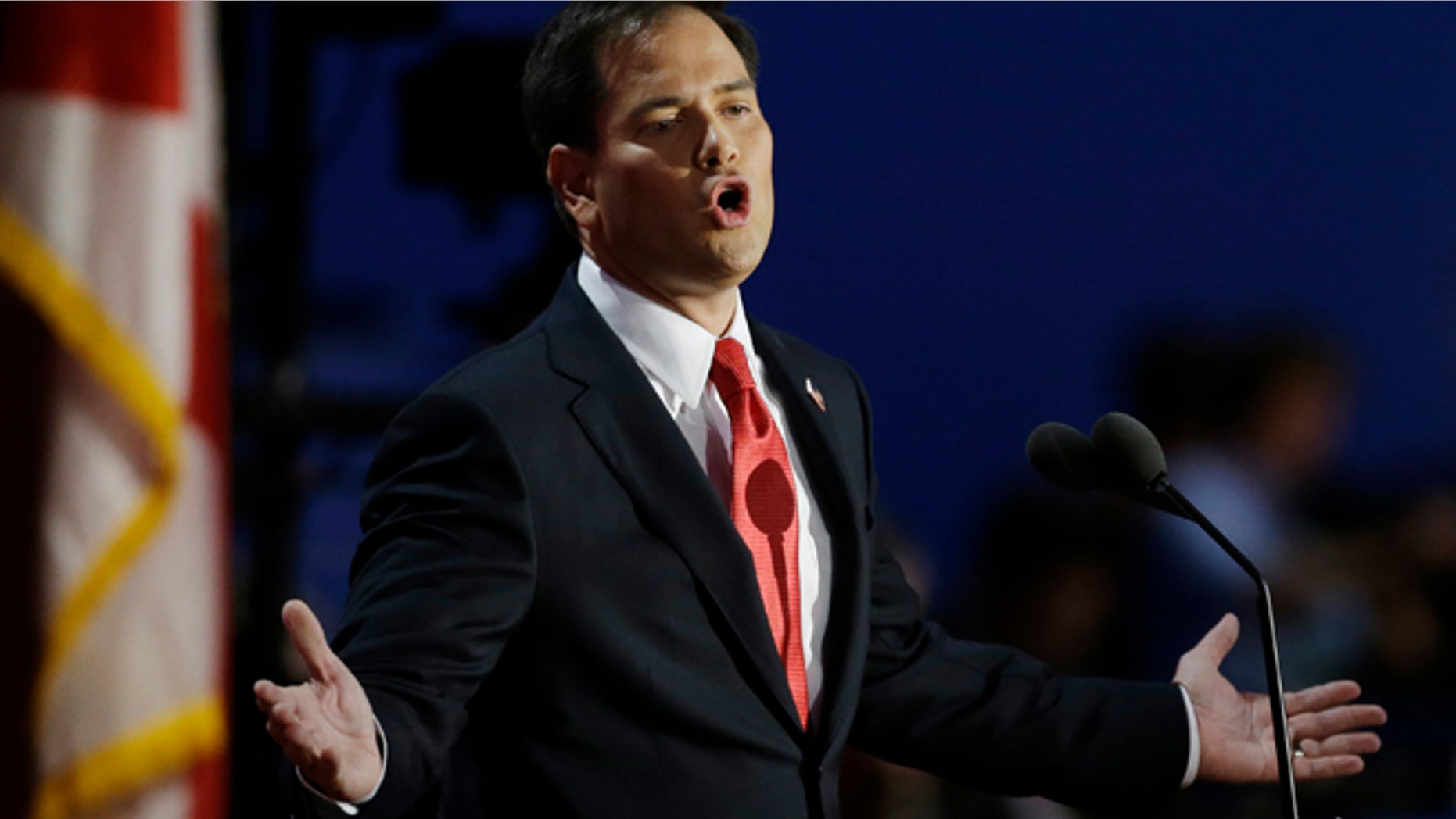 DENVER – Florida Senator Marco Rubio said Wednesday that in 2013 he will present a bill that will offer a "permanent solution" for undocumented students, now temporarily protected from deportation by the Obama administration's Deferred Action program.
In an interview with Spanish news agency Efe, the Cuban-American Republican said the program announced by Obama in June looked like an electoral ploy and that presidential candidate Mitt Romney "wants to seek a permanent solution" for the young people known as DREAMers.
Rubio participated in a political meeting before some 200 people Wednesday, prior to the first presidential debate in Denver.
When asked about the changing stances Romney has taken on immigration reform, Rubio emphasized that President Obama has no right to criticize anyone on immigration. "His party controlled Congress for two years," he said, "and they did absolutely nothing" to approve the DREAM Act - which would legalize undocumented students - or to move toward immigration reform.
Rubio said that when he discussed an alternative to the DREAM Act with Democratic and Republican leaders in the Senate, the White House "not only did not cooperate with us but tried to prevent" the effort from moving forward.
Rubio said he was committed to presenting a version of the DREAM Act in the next session of Congress in 2013, but he did not specify if it would be the one that is currently in force.
"We're going to present it again in the future and I'm sure that President Romney is going to help us find that type of permanent solution and he's not going to play a political game with such an important and humanitarian issue," Rubio said.
"We've never been a country that punishes children for the mistakes their parents made" by bringing them into the United States without authorization, he said.
On Tuesday, Romney said that, if he wins the presidency, he will not deport the undocumented students who have already received protection under Deferred Action, which went into effect on Aug. 15 and could benefit up to 1.7 million people. But he later said that he would discontinue the program once he becomes president.
Follow us on twitter.com/foxnewslatino
Like us at facebook.com/foxnewslatino