Report: Obama Decides Bankruptcy Best for GM, Chrysler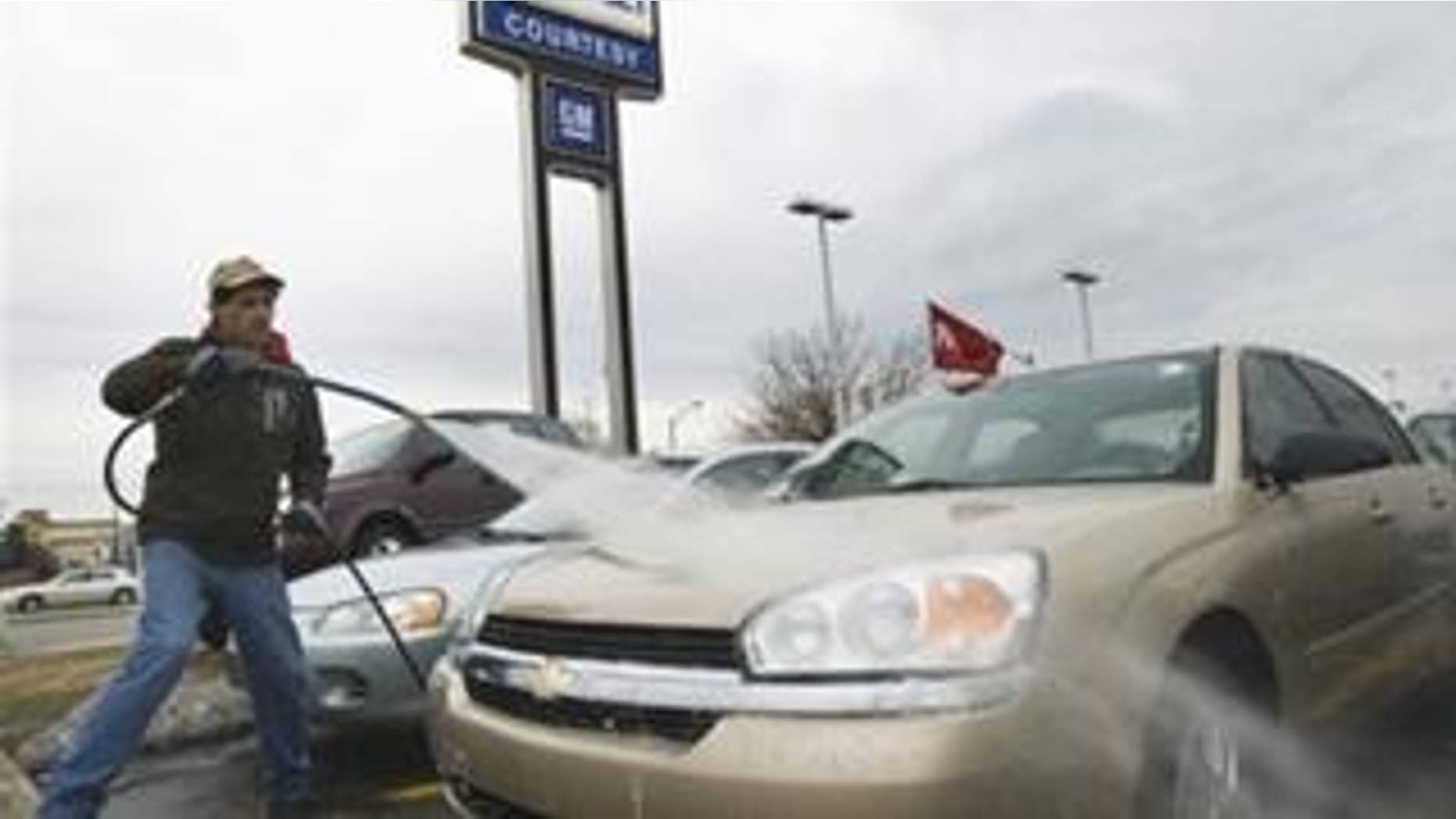 President Obama is convinced that a negotiated bankruptcy is the best way for General Motors to restructure and become a competitive automaker, members of Congress and unnamed sources told Bloomberg late Tuesday.
Lawmakers briefed on the subject told the news agency Obama is also ready to let Chrysler face bankruptcy and be sold off piece-by-piece if it is unable to form an alliance with Italian automaker Fiat.
People familiar with the matter also told Bloomberg that Obama personally approved demanding General Motors CEO Rick Wagoner resign on Sunday.
The "quick and surgical" bankruptcy option that was said possible when the president declared the automakers' viability plans insufficient on Monday now appears to be inevitable, members of Congress and unnamed sources said.
However, a White House official quickly denied the report. Telling Bloomberg in an e-mail: "The president's position has not changed. He remains committed to a significant restructuring without a bankruptcy if at all possible."
Reuters also quoted a senior administration official as saying, "This report is not accurate."
U.S. stock futures slid on Wednesday on the report, with S&P futures down 1.5 percent, while the dollar and the euro fell against the yen, abruptly reversing earlier gains.
The report comes a day after Obama announced a "Warranty Commitment Program," where the government would cover 110 percent of an accounting reserve established to cover 125 percent of projected warranty costs for each new vehicle sold by GM and Chrysler.
"If you buy a car from Chrysler or General Motors, you will be able to get your car serviced and repaired, just like always," Obama pledged Monday. "Your warranty will be safe. In fact, it will be safer than it's ever been. Because starting to day, the United States government will stand behind your warranty," said Obama.
Last month, Sen. John McCain, R-Ariz. and House Republican leader John Boehner agreed that the best plan for GM was to go into Chapter 11 and reorganize business agreements.
"It will come out of it a stronger, better, leaner, more competitive automotive industry," McCain said.
Earlier this week, the White House said neither GM nor Chrysler submitted acceptable plans to receive more bailout money, setting the stage for a crisis in Detroit and putting in motion what could be the final two months of two American auto giants.
The administration gave Chrysler 30 days to work out a deal with Fiat and GM 60 days to come up with a new restructuring plan. Both companies will be provided with "some working capital" during those time periods.
GM owes roughly $28 billion to bondholders. Chrysler owes about $7 billion in first- and second-term debt, mainly to banks. GM owes about $20 billion to its retiree health care trust, while Chrysler owes $10.6 billion.
The Associated Press contributed to this report.