Rep. McCaul Tops List of 50 Richest Members of Congress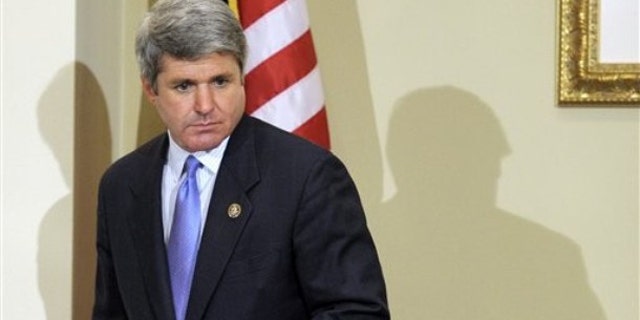 NEWYou can now listen to Fox News articles!
The rich in Congress are getting richer.
A new list of the 50 wealthiest members of Congress shows that the top three alone are worth in excess of $700 million.
Leading the pack is Texas Republican Rep. Michael McCaul, who according to the annual Roll Call list is worth at least $294 million. McCaul, whose wife is the daughter of the founder of Clear Channel Communications, rocketed from a fifth-place ranking to the top of the list this year.
Last year, his worth was pegged at about $74 million. According to Roll Call, a "gift from spouse's parents" may have accounted for the enormous increase in the family fortune this year.
Sen. John Kerry, D-Mass., meanwhile dropped from the top of the list to third, with a net worth of $193 million -- though it still marked a slight increase over last year. His assets also can be mostly attributed to his wife, Teresa Heinz Kerry.
In between Kerry and McCaul is Rep. Darrell Issa, R-Calif. Issa reported about $220 million in net wealth.
After those three, the fortunes drop down into the eight-digit range, but are still substantial. The list comprises rank-and-file members as well as prominent congressional leaders.
House Democratic Leader Nancy Pelosi, D-Calif., is listed at $35 million.
Senate Republican Leader Mitch McConnell, R-Ky., is listed at just under $10 million.