Rep. Bachmann Back Home After Being Hospitalized for Undisclosed Illness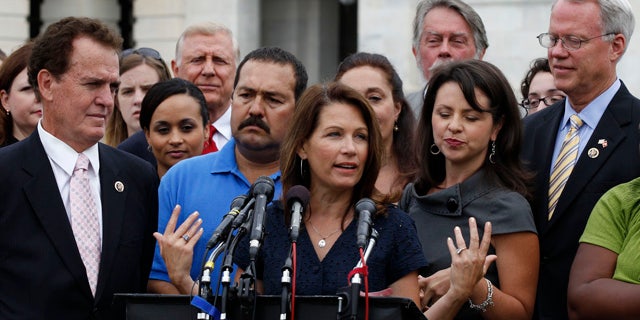 Rep. Michele Bachmann, R-Minn., was resting at her Minnesota home Sunday after being treated for an undisclosed illness in Washington, D.C.
Bachmann was admitted to a Washington hospital Friday with a sudden illness. According to a spokesperson for the congresswoman, she was treated and released the same day.
Bachmann returned to Minnesota and was resting in her Woodbury home over the weekend, the spokesperson said.
The nature of her illness was not released.
Although she canceled a campaign stop in St. Louis for senate candidate Roy Blunt on Saturday, she was able to make an appearance via Skype.
Bachmann's spokesperson said the congresswoman was "playing it by ear" for the next few days. She has some appearances scheduled in Minnesota next week but there was no word on whether she planned to attend.
Congress is in recess for August.