Reid Keeps Promise, Returns Ring to Soldier Discharged Under Don't Ask, Don't Tell Rule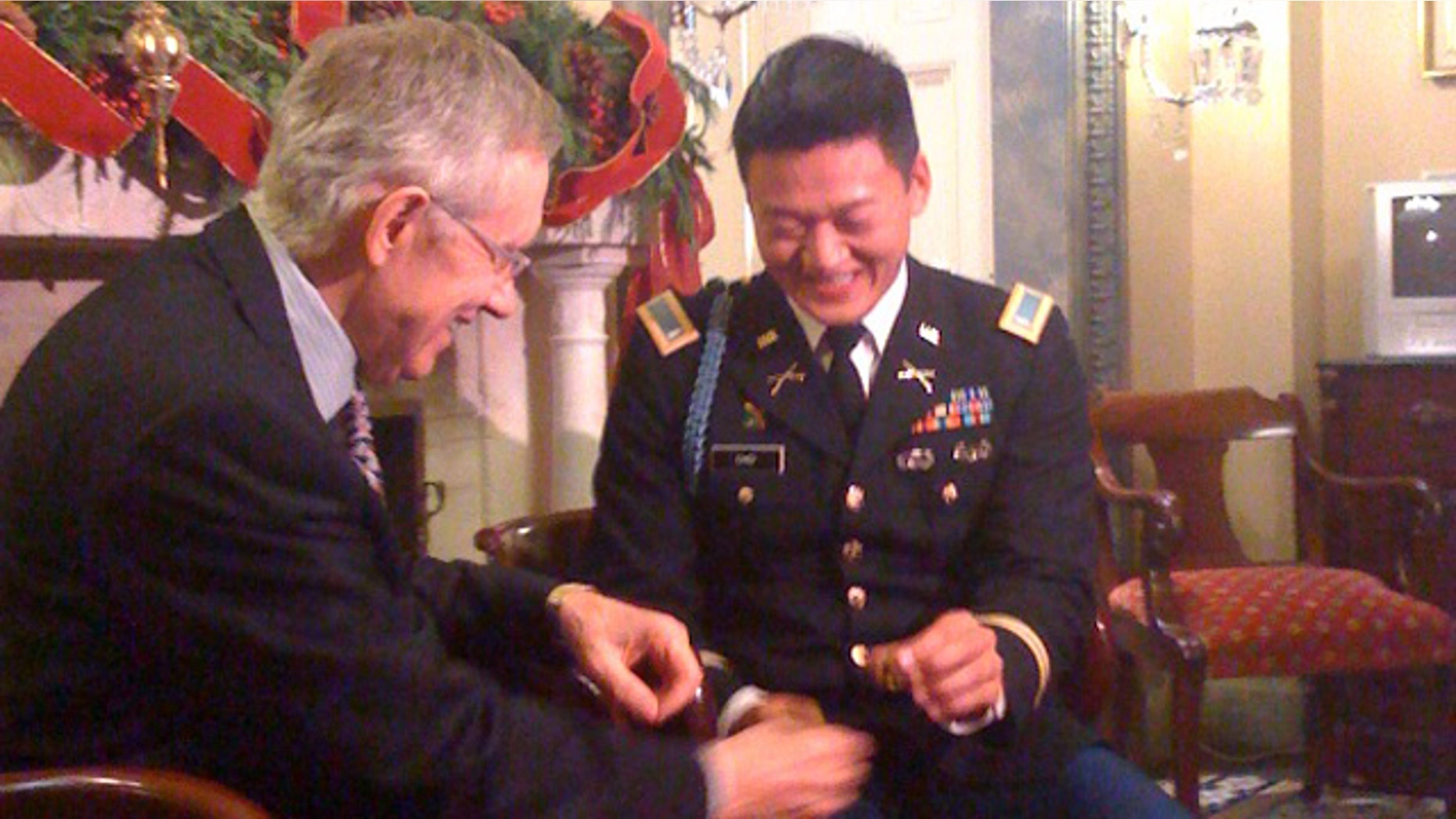 Call it a promise ring.
Senate Majority Leader Harry Reid, after helping win the repeal of the military's "don't ask, don't tell" policy, found a bit of closure Wednesday by returning to gay rights activist Lt. Dan Choi his graduation ring from West Point.
Reid had been holding onto the ring since July, when he made a very-public pledge to return it to Choi once the repeal is signed.
Neither man forgot. After President Obama signed the law, Reid summoned Choi to Capitol Hill so he could stop playing the role of ring bearer.
"So are you gonna wear it now, from now on? You proud of your ring?" Reid asked during a mini-ceremony.
"Of course," said Choi.
Reid fished the ring out of his pocket and gave it back, later posting a picture of the moment to his Twitter page.
Choi, an Iraq veteran who was discharged from the Army under "don't ask, don't tell" and has been a leading activist in the repeal campaign, indicated he'll continue pushing for gay rights.
"The next time I get a ring from a man, I expect it to be for full, equal, American marriage," he tweeted.