Reid, Angle Tussle Over Legality of Reviving Angle's Website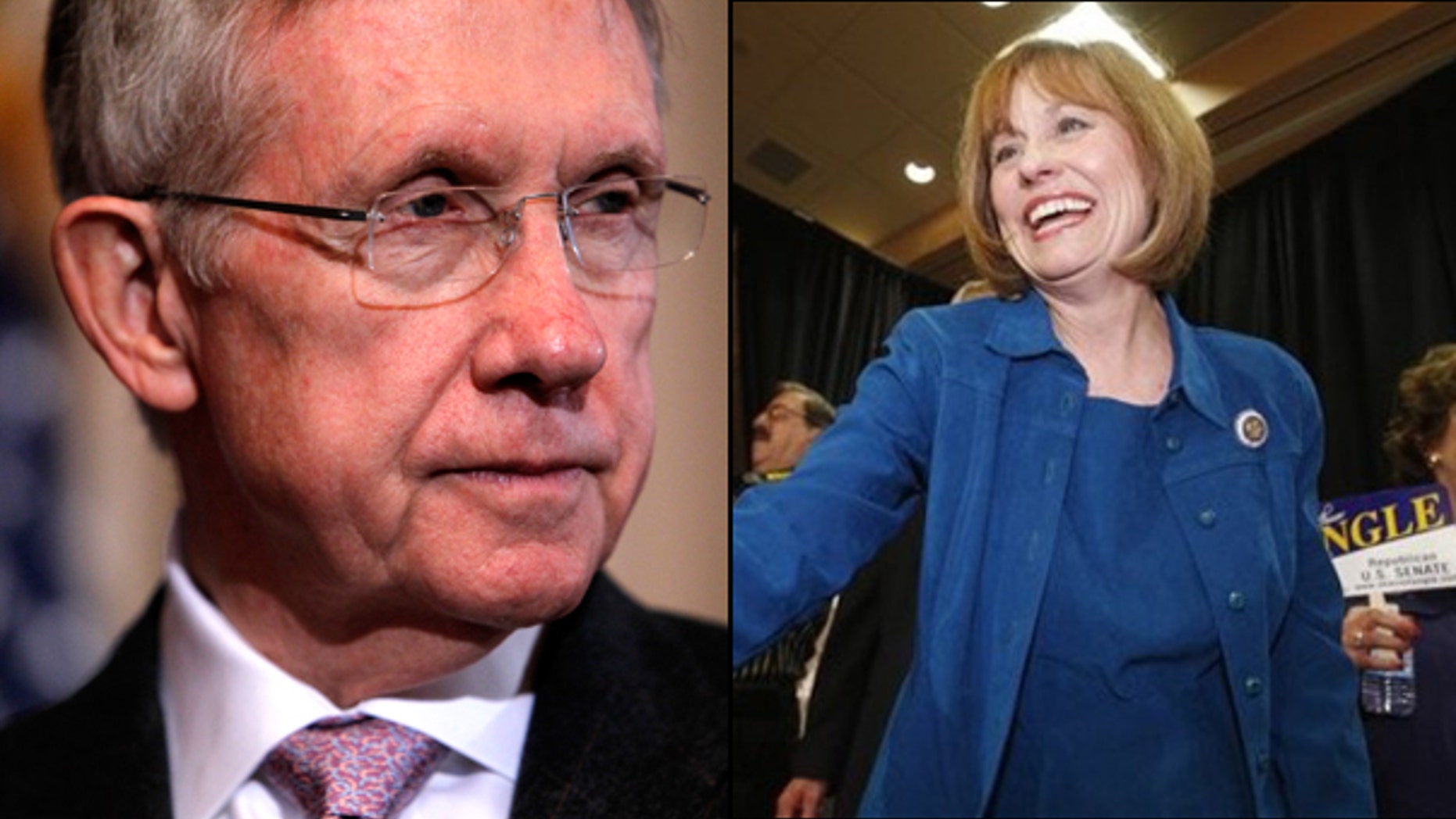 Senate Majority Leader Harry Reid's campaign to portray his Tea Party-backed opponent as too extreme for Nevada has prompted Sharron Angle's campaign to threaten legal action after Reid's team launched a website that it says exposes her hidden agenda.
Reid's campaign said the website simply resurrected Angle's stated plans to privatize Social Security and abolish the Education Department – views that were prominent on her website during the primary.
But Angle's campaign called the site fake and forced the Reid campaign to take the website down by sending a cease-and-desist notice complaining of "nefarious actions," including potentially violating the privacy of supporters who may have been submitting personal information to be used for her campaign.
"Make no mistake, the Reid campaign was forced to take this site down because they were breaking several laws and trying to deceive the voters," Angle spokesman Jerry Stacy said. "You're going to see a lot of dirty tricks like that from Reid's campaign."
The fight over displaying Angle's old website underscores Reid's belief that he has found a substantial weakness in his opponent that he can exploit, and the efforts by Republicans to reintroduce Angle to the public on their own terms. The outcome of this fight could very well determine who wins the election in November, a high-profile race that Republicans are eager to win.
While the legal notice convinced Reid's campaign to take the site down temporarily, it also drew mockery.
"These are Sharron Angle's positions in Sharron's own words from Sharron's own website," Reid campaign spokesman Jon Summers said in a statement. "Sharron has long believed in killing Social Security, eliminating the Departments of Education and Energy and shipping nuclear waste to Nevada. We've always heard that Sharron Angle is an unapologetic conservative. It has to be embarrassing for her to have her handlers trying to hide who she really is."
Reid's campaign re-launched the site after investigating the Angle campaign's allegations.
"Well, the phony legal threats and the feigned indignation are over – and we're not going to let Sharron Angle retroactively censor Sharron Angle," the Reid campaign said.
Stacy said he's not surprised by the "continual shady tactics coming from the Reid campaign."
"This is a clear case of a desperate man doing desperate things to win," Stacy said. "We knew that Harry Reid was trailing in the polls and that he would do anything to win - -but for Harry Reid's campaign to resort to actually breaking laws would be amazing even for him."
"Harry Reid may feel like he is above the law when he's off in Washington, but back here in Nevada we expect better from our leaders," Stacy added. "This is just one more reason Harry Reid has got to go."